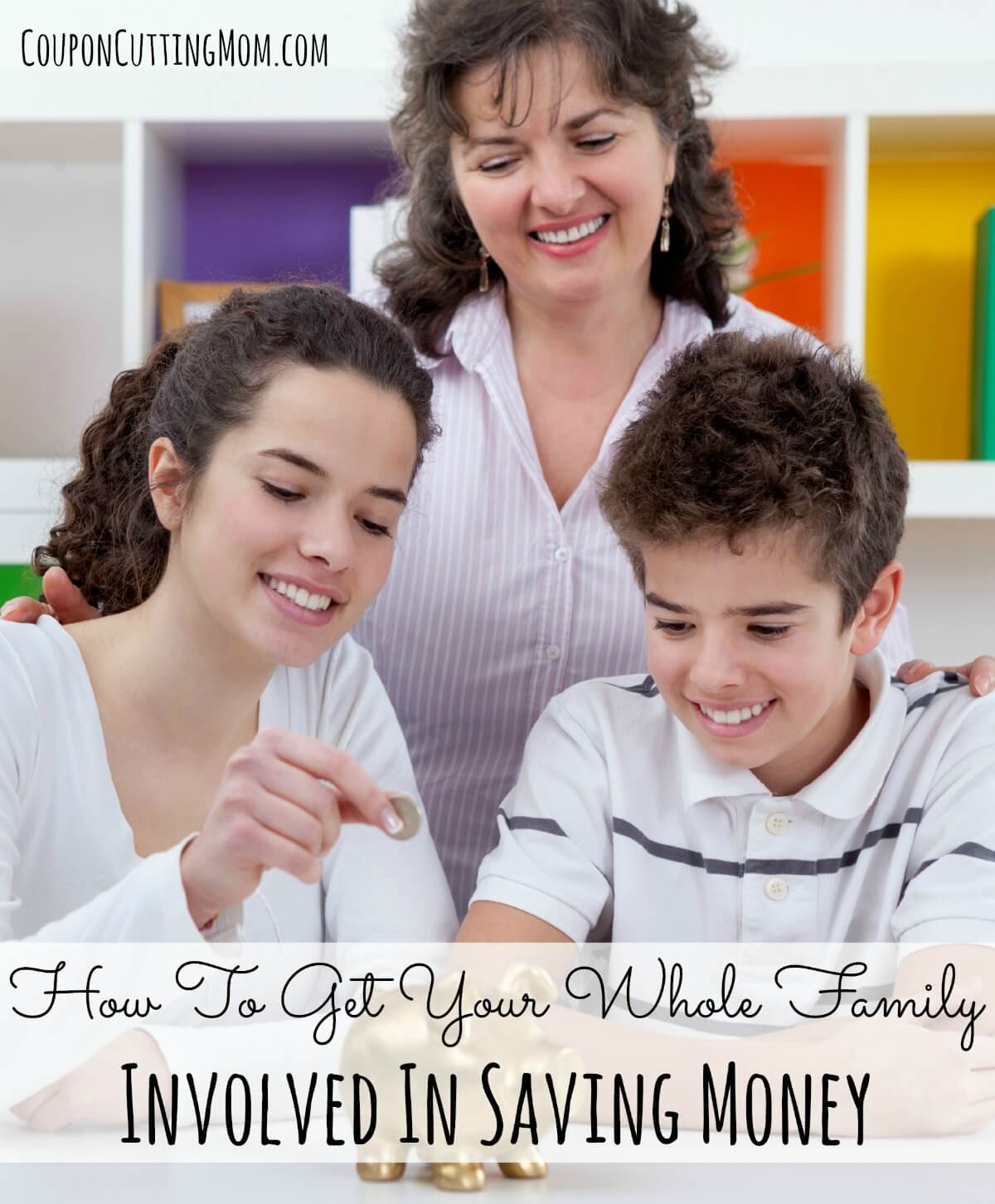 You've probably spent countless hours on Sunday afternoons sorting coupons, clipping and matching to ads.  You've also probably watched as your family went off to watch the game, go to friends or watch a movie.  It can be tough when you feel you are the only one who is interested in saving money.  Here are some great tips on
How To Get Your Whole Family Involved In Saving Money.
  These will work for all ages, and they can be a great way to bring your family together to work on something as a unit.
HOW TO GET YOUR WHOLE FAMILY INVOLVED IN SAVING MONEY
Bribery
No, don't offer money to help you clip coupons, but do let them in on the fact that the more they help and save, the better off their chances are of getting what they want and need.  Perhaps set a savings goal that is equivalent to the new pool out back, or the luxury vacation they all want.
Take Them With You
Don't just go shopping and come home excited about your deals found.  Take them with you so they too can watch the number drop when you begin giving the cashier your coupons.  Get them involved and show them what you have saved.
Give Them An Allowance 
Giving your kids an allowance and responsibilities will help them to realize the value of their dollars.  Give them a weekly allowance then require that they use it for part of their weekly expenses.  Make them pay for their lunch, bus fare or other similar things out of that allowance.  This will help them understand the value of a dollar.
Use A Change Jar
It may sound old school, but it often works wonders.  Set out a large jar for everyone to put their change into.  Empty pockets daily and put all the change you collect into this jar.  At the end of the year dump it out, roll the coins and see how much money you have saved.
Make It A Competition
Challenge each person in your family to save a set amount of money.  You can create a competition by seeing who can save the most in a specific time period, or who can save a set amount first.  This is a great healthy competition way to get them thinking about how they spend their money on a daily basis.
Get your whole family involved in saving money this year by using these tips.  Often it simply takes making them become more aware of their spending habits to see results really happen.  Use incentives, competition and reminders to keep everyone on track.  A family that saves money together is an excellent way to teach the kids better financial responsibility that will be needed as they grow.