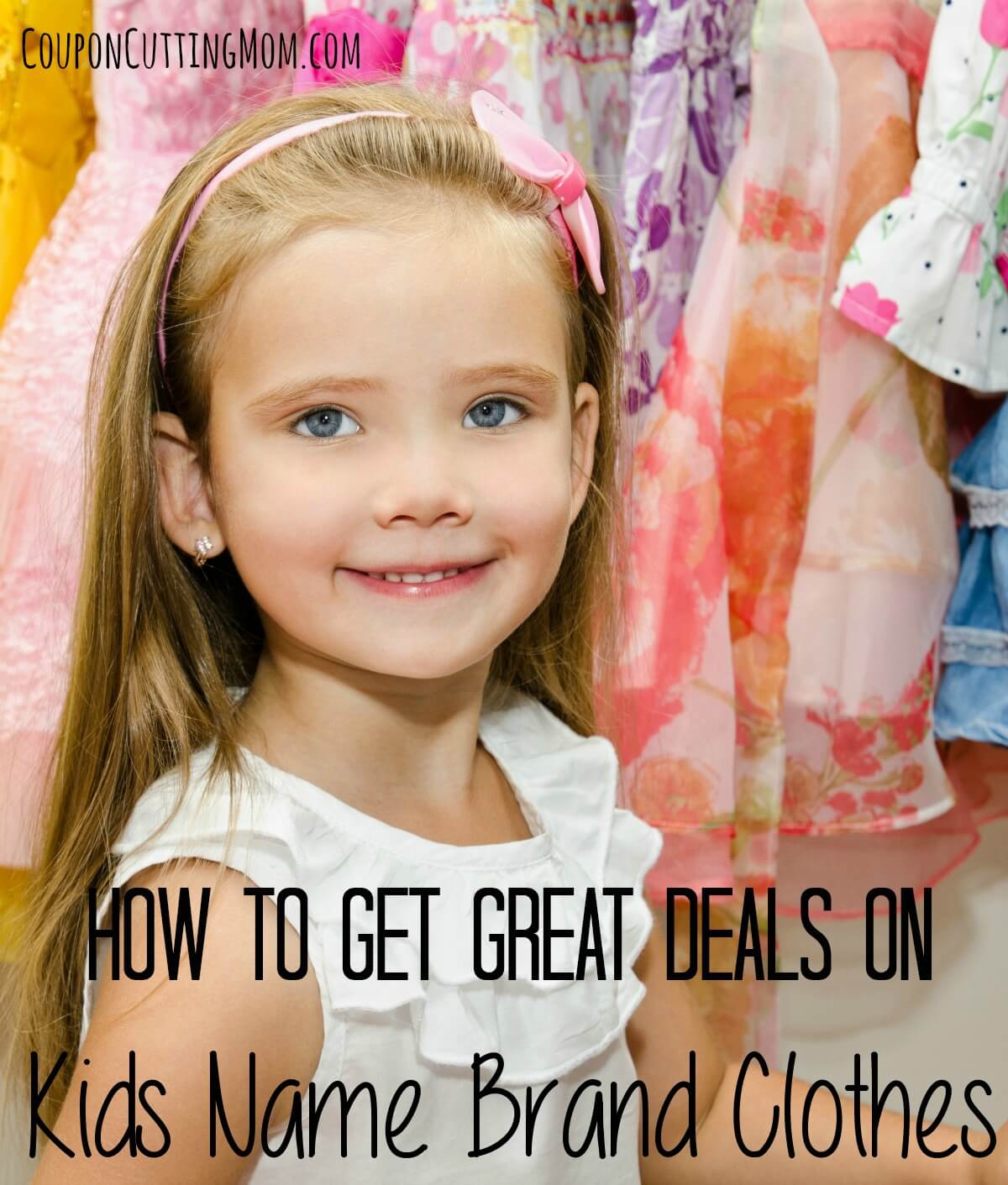 As a parent you want your kids to have the best of everything. Unfortunately, some of us have limited budgets and simply can't give them every toy, car, or piece of clothing they want. While we know your value is not determined by what you wear or how you look, kids of all ages can be bullies when it comes to appearance. To provide your kids with the clothing that is like their peers, we have given you a guide on
How To Get Great Deals On Kids Name Brand Clothes
. Not only will this help you navigate what is a good deal, but it will help you be able to give your kids something you might not otherwise be able to afford.
HOW TO GET GREAT DEALS ON KIDS NAME BRAND CLOTHES
ThredUp: If you haven't checked out this great site now is the time to do so. Not only can you find great deals on kids and womens gently used name brand clothing, there are almost always great offers for free credit. Sign up and receive a free credit, or watch for the email promotions to get in on deals. Also, you can earn credit by sending in your own gently used name brand clothing too! Check out all the details on their site for a great experience in shopping for brand clothing.
Ebay: This has long been the best place to shop for discounted name brand clothing. Brand new with tags or gently used can both be found at amazingly low prices. Just make sure to figure in shipping before your purchase so you know it really is the best deal you can get.
Craigslist: This online classified ad site is great for finding things in your local community. Not only will you be able to locate by your area, you can see pictures before buying. Always remember to meet in a public place and take someone along with you for exchanges.
Yard Sales: Your grandma probably use to drag you to these when you are a kid, and she knew what she was doing. There is nothing like a local yard sale to give you the best deals on gently used kids clothing.
Facebook Swap Shops: Have you seen these in your community yet? This is another great place to go when you are looking for gently used or new name brand clothing. Tap into this community and watch as others list their clothing for sale.
Brand Email Subscription Discounts: Is there a brand your kids really love? Check the brand website and sign up for their email subscription. You often find great coupons and sale notices in your inbox. Combine the hot sales with the coupons they send to get the best deals on brand new in store products. One of my favorite places to buy brand new clothing is at The Children's Place. When they are running a sale the prices just can't be beat.
Giving your kids great name brand clothing to wear this year doesn't have to cost a fortune. Follow these tips for how to get great deals on kids name brand clothes and find hot deals they will love. One extra tip not listed above is to take up others offers of hand me downs. You never know what a sibling, cousin or friend might have that will fit and work great for your kids.
Leave me a comment as I would love to hear ways that you get great deals on kids clothing.