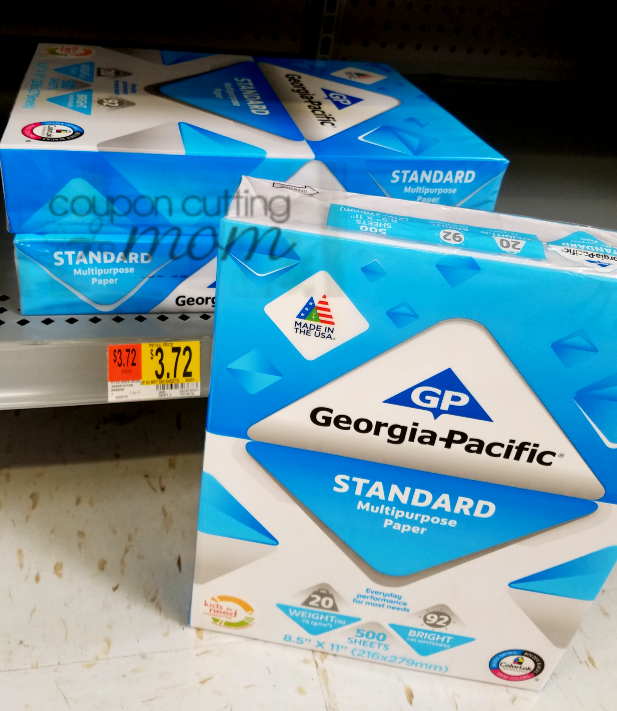 Georgia-Pacific Standard Multipurpose Paper ONLY $0.75 (Reg. Price $3.72) 
Here is a HOT clearance deal at Walmart on Georgia-Pacific Standard Multipurpose Paper. These 20lb/92 Bright, 500 Sheet packs have a shelf price of $3.72 but are currently on clearance at numerous Walmart stores that I checked for ONLY $0.75! Use this handy BrickSeek inventory checker to find the price at your local store and also check if the paper is in stock.
I found this Georgia-Pacific paper in the electronics section in the aisle with the printers. The paper wasn't marked on clearance, but I did a price check, and it did show as $0.75. A Walmart employee mentioned that have a bunch of this paper in stock but are changing the packaging and or label thus the reason for it being on clearance.
Check BrickSeek HERE to find if the Georgia-Pacific paper is on clearance at your local store.