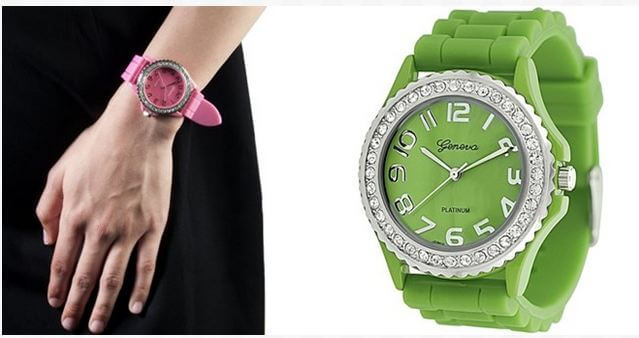 Get a Geneva Platinum Silicone Watch for only $3.99 (reg. $24.99). Shipping is $1.99.
Geneva Platinum has become the go-to brand for stylish, glitzy fashion watches. This collection features a glitzy crystal encrusted bezel and sporty rubber strap.
The watch is offered in a variety of colors including: Black, Bright Pink, Brown, Dark Pink, Green, Purple, Red and White. With all these choices, you are sure to find an item that fits every outfit!
Get your Geneva Platinum Silicone Watch while it is at this super low price.