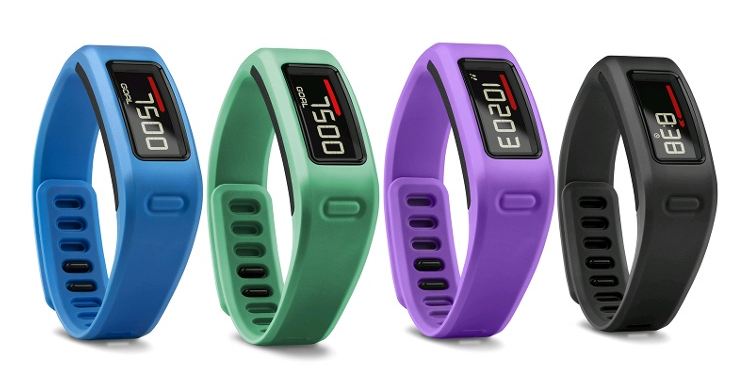 Garmin Vivofit Fitness Band
Here is a great deal on the Vivofit Fitness Band. I've had this band for over 2 years now, and I love it how it encourages me to have a more active lifestyle. There is nothing like a little band on my wrist that motivates me to take the steps instead of the elevator, hit the gym oftener, park further away from the door at the grocery store, or go on an evening walk just get my steps in every day. I think one of the most remarkable things about this band is that it is water resistant. Recently my kids and I were at Great Wolf Lodge, and I was able to track all my steps on the stairs up to the water rides, etc. and then wear this band while in the water.
Garmin Vivofit Fitness Band features:
Move Bar – Motivates you to be active throughout the day by displaying a red move bar after one hour of inactivity. Additional segments light up for every 15 minutes of inactivity. Just walk for a couple of minutes to reset.
24/7 Wearable – Stylish, comfortable and water-resistant wristband that is always on and ready to go.
Long battery life – Stays on for more than a year without having to change the battery. Easy-to-read display – View the time of day and your stats right on your wrist.
Achieve your goals – Vivofit learns your activity level and assigns a personalized goal each morning. Count calories – Records calories burned throughout the day including base metabolic rate.
Monitor your sleep – Set the sleep mode when you go to bed to track the quality of your rest.
Get your Garmin Vivofit Fitness Band while it is at this low price.