I was provided with complimentary products to facilitate this post. Regardless, all opinions expressed are still 100% my own.

Brain Fart, Kiss My Bass and Other Fun Games From PlayMonster
This holiday season be sure to check out the amazing selection of toys and games from PlayMonster. You will be sure to find something for everyone on your shopping list, but I especially love the large selection of games that PlayMonster offers for teens and adults.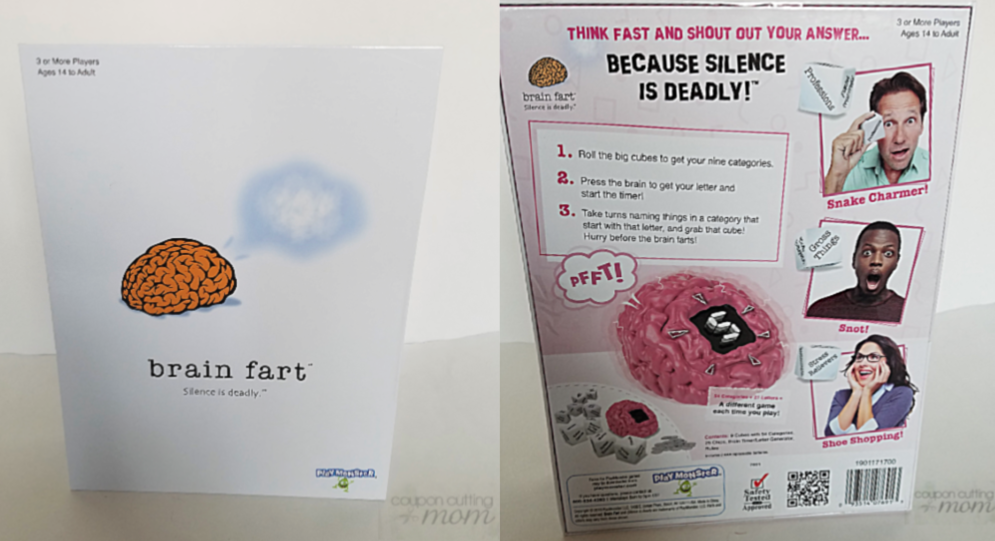 Think fast and shout your answer….becasue silence is deadly in the Brain Fart game. Geared for three or more players ages 14 to adult, this game is perfect for your next family game night or for playing at your next family holiday gathering. Roll the big cubes to get your nine categories, like Contagious Things, Buffet Foods, Hotties, or Colors, and then press the brain timer to get your letter and start the game! Players take turns naming things in a category that begin with that letter, and grab that cube! Hurry before the brain farts, and you lose a token! With 54 categories and 21 letters, the game is different each time you play!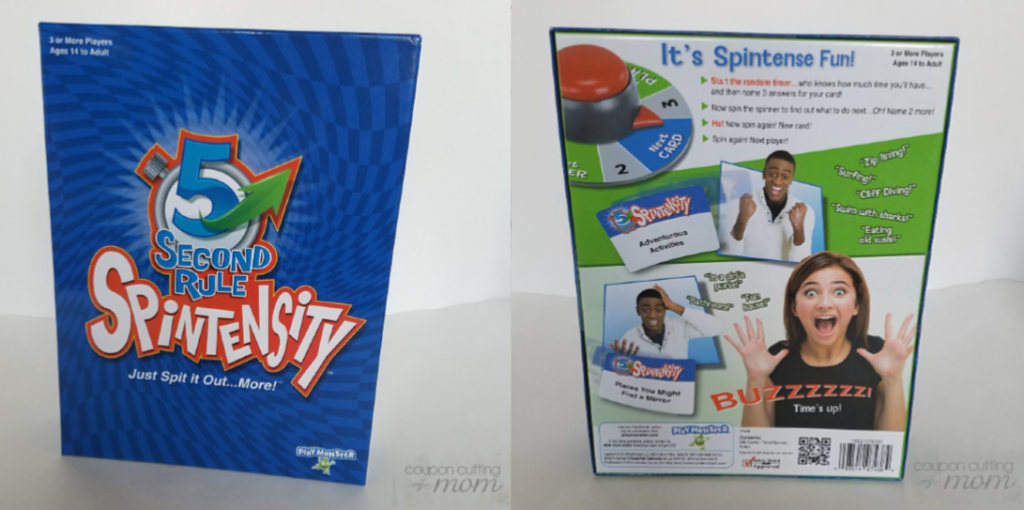 Just spit it out…more with the new 5 Second Rule Spintensity! If you have played the 5 Second Rule game, this Spintensity game is similar but more intense and fun! In Spintensity, you name three things, but you've got more time now…maybe! With the new random timer, you never know when it will stop. Hurry to name your three things, and then if you complete your list before the timer goes off, you get to spin to see what you have to do next. It could be naming MORE things, draw another card, or pass to the next player. This game is for ages 14 and older and for three or more players, but the more players, the greater the fun!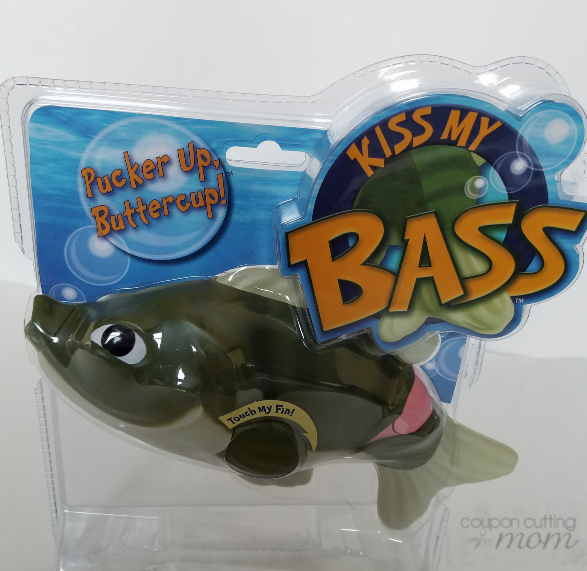 Give the gift of laughs this holiday season with Kiss My Bass. This fun family game from PlayMonster reminds me of the BopIt game when I was a kid. This fish doesn't shy away from humans. And wants to be touched, squeezed, tapped, and even kissed! If you don't follow his commands such as high five my fin quickly enough, he is sure to razz you! If you are too slow or mess up, the bass will fart and poke fun at you. Your talking bass fish features seven electronic touchpoints. Kiss My Bass is recommended for ages 10 and up and requires two AAA batteries, which are included.
Be sure to check out all the toys and games PlayMonster is offering this holiday season. You will find something for everyone from babies through adults on your shopping list.