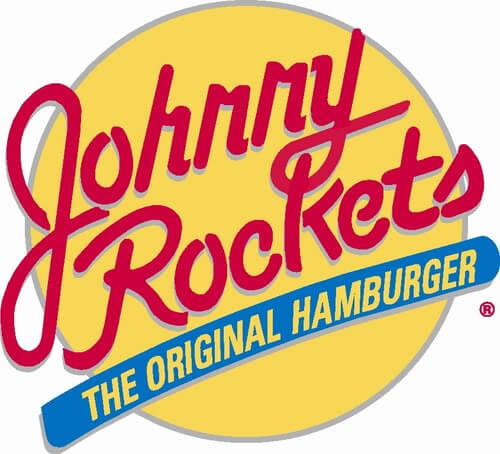 My family and I love time spent at the beach. With only a little over a two hour drive from our house to the shore, we like to spend several weekends a summer soaking up the sun, waves, sand, boardwalk food and more.
The other weekend we were celebrating the start of school, my husband's birthday, and one of the last weekends of the summer and what a better way to celebrate than a visit to the beach?! While we were in New Jersey for our last beach visit of the summer we had dinner at one of our favorite restaurants, Jonny Rockets! With milkshakes, burgers, fries and other yummy food all in a great atmosphere how could this not be the perfect celebration dinner?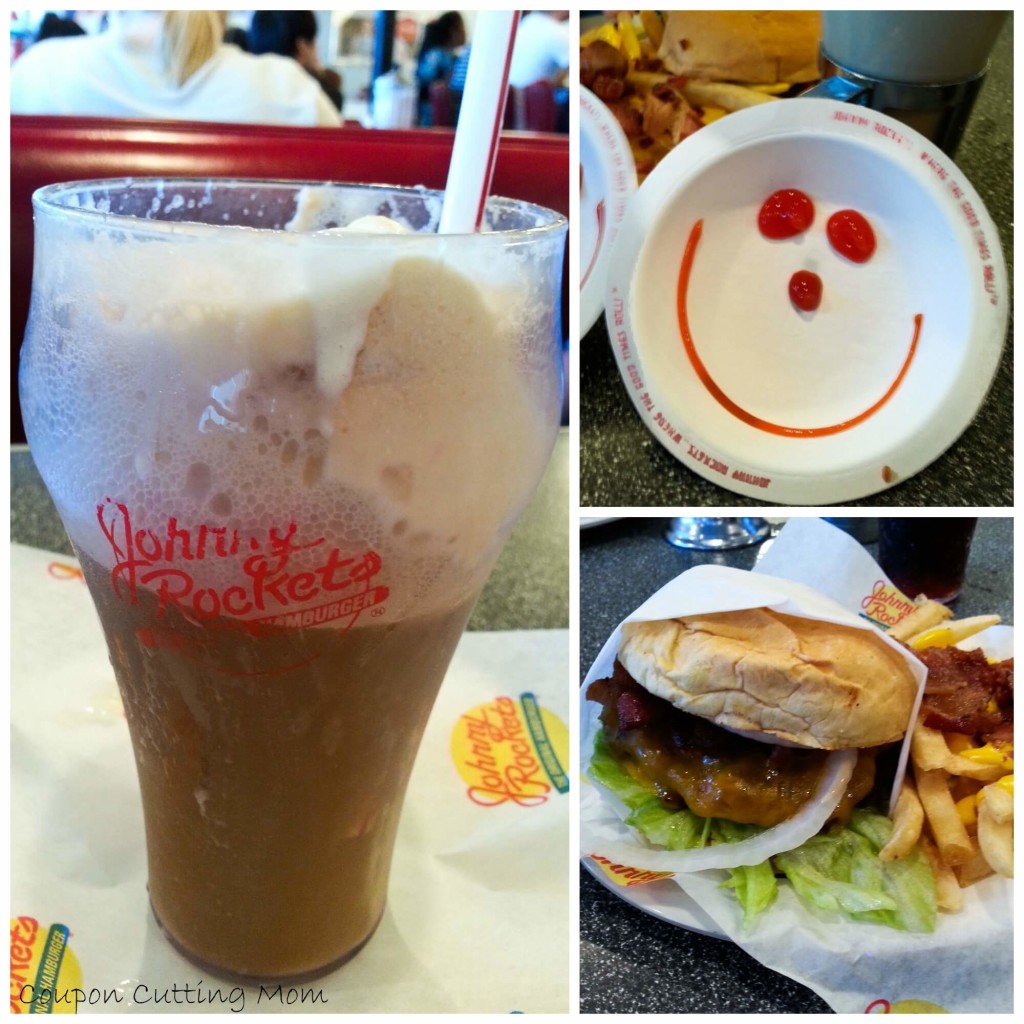 Stepping into a Jonny Rockets is a classic all-American experience that will take you back in time where you will feel like you stepped into a diner from the 50's or 60's. I love the vintage feel of the red and white colors found everywhere throughout the restaurant. Besides a cute straw holder and a real red carnation, every booth and table in this restaurant has a
real working juke box
. Just insert a nickel and select the song you would like to hear.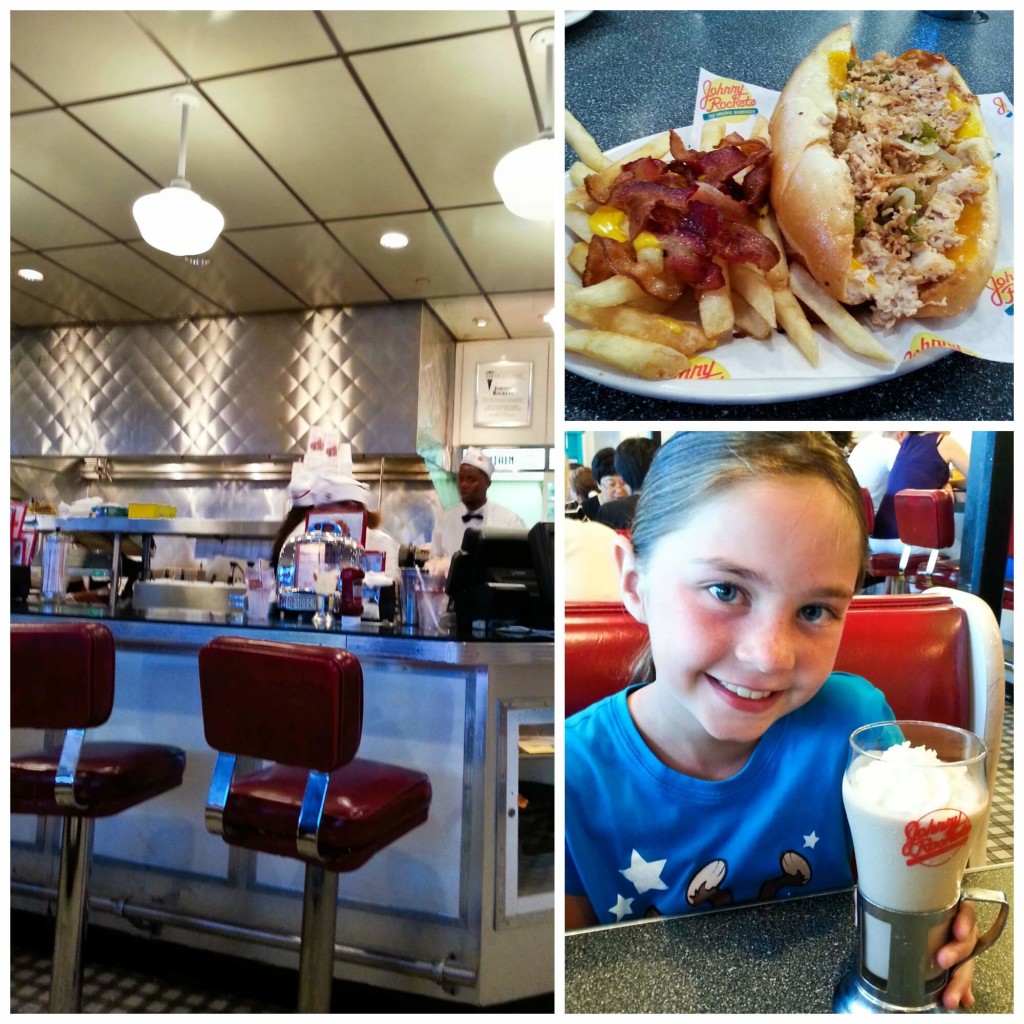 Jonny Rockets is really a happy place to be. As we were browsing the menu, the waiter and waitresses all broke out into a flash mob dance that included happy toe tapping, hand clapping tunes that brought a smile to our faces.
The menu at Jonny Rockets contains milkshakes, floats, salads, onion rings, fries, hamburgers (All Johnny Rockets' hamburgers are made with fresh, 100% beef patties and are hand-pressed and grilled to perfection), sandwiches, melts, dessert and more.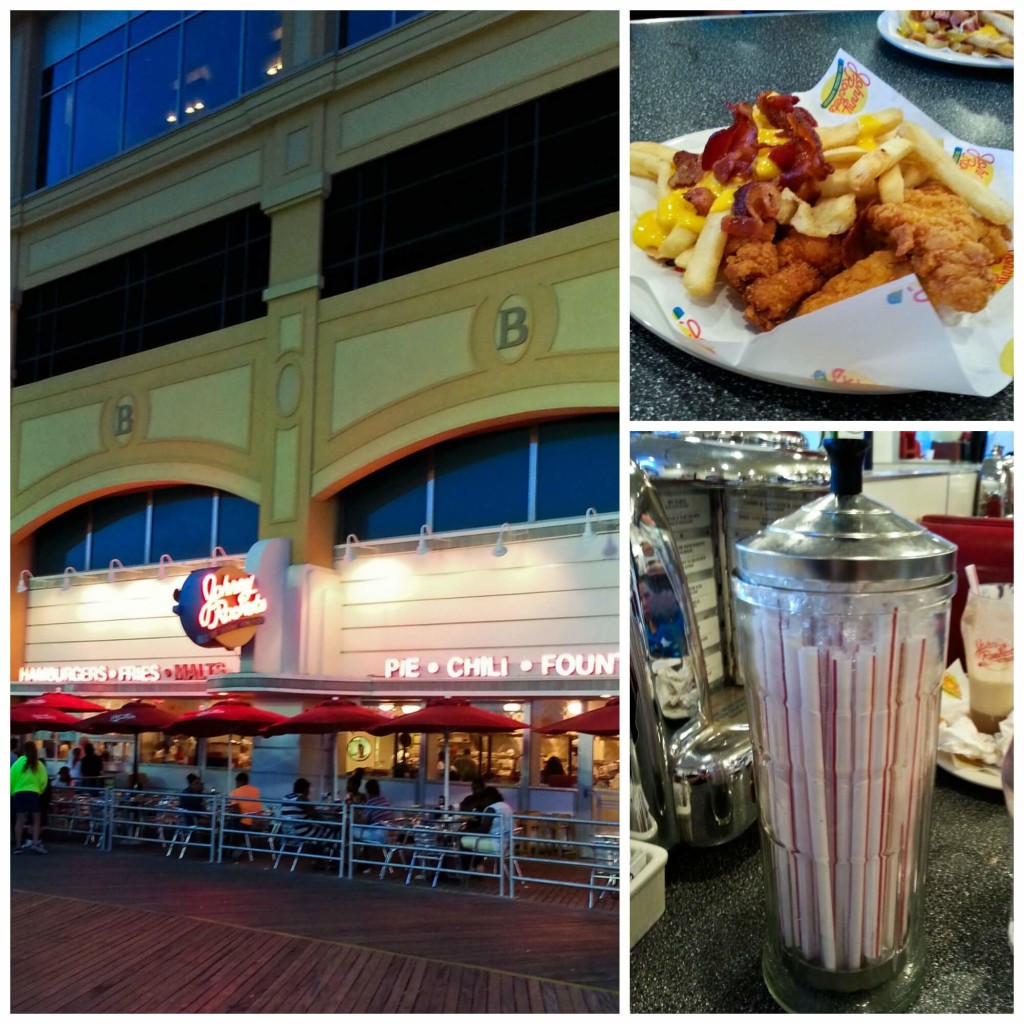 My husband loves burgers, so his order was for the Houston burger. This spicy burger is one your taste buds will love as it comes with jalapenos, pepper jack cheese, iceberg lettuce, fresh tomato and a spicy sauce. I love chicken and ordered the Chicken Philly Cheese Steak which is sliced, grilled all white chicken meat, topped with grilled onion and choice of cheese and is served on an authentic hearth-baked Amoroso roll. This was the best Chicken Cheese Steak ever but I was so full until I was finished that I had no room left for the dessert I was really hoping to order. From the Rockets Kids Meals my daughters ordered the Chicken Tenders Meal and the Mini Hamburgers and they both really loved their meals. We all ordered yummy Bacon Cheese Fries as our sides along with scrumptious milkshakes and float for our drinks. Our food was delivered with a
cute smile drawn with ketchup
in a Jonny Rocket dish along with a smile and friendly service by our waiter.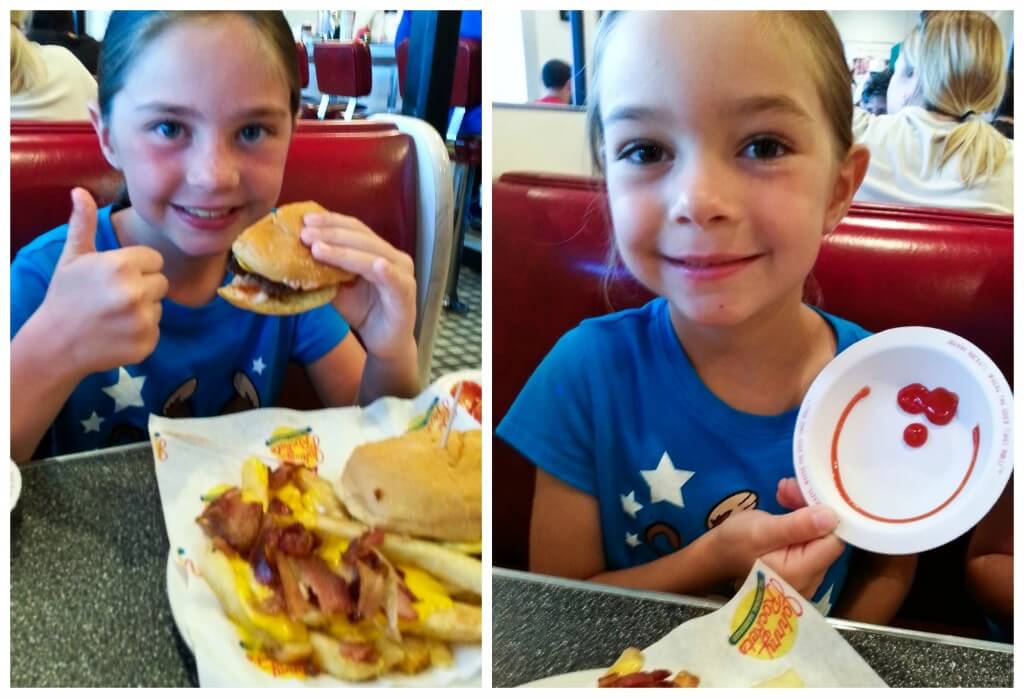 The next time you are craving a delicious burger, a Cheese Steak, fries, or a milkshake, be sure to head to
Jonny Rockets…Where The Good Times Roll
. Be sure to follow Johnny Rockets on
Facebook
and
Twitter
. Find a
Johnny Rockets restaurant
or learn about their
newest promotions here
.
Coupon Cutting Mom and my family received a complimentary dinner at Jonny Rockets. Regardless, all opinions expressed are still 100% my own.