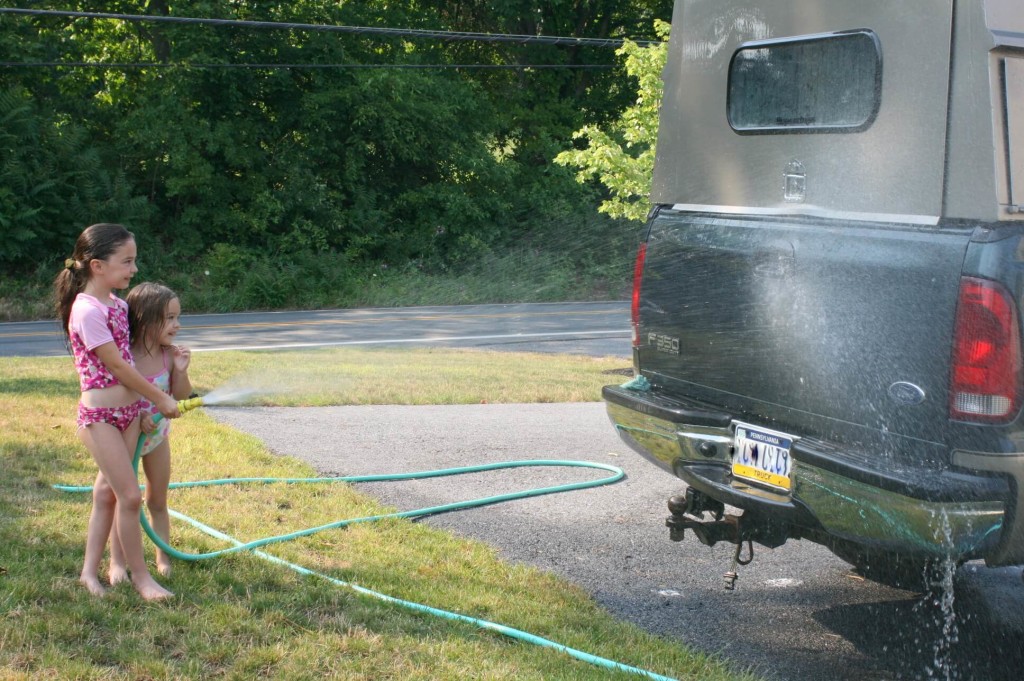 Today was a hot day in our area. Temperatures were in the high 90's, so when my husband decided to wash his truck, he had two little helpers who wanted to play with the water. Since we didn't have anything big planned for our Frugal Family Fun activity today, they wanted me to say helping dad wash his truck was part of their fun activity. They did get the truck rinsed and in the process had lots of fun soaking each other.
It is funny, after 2 weeks of a Frugal Family Fun activity every day, my 3 year old has come to think that this is our new norm. Every morning she wakes up bright eyed asking, "What is our activity today".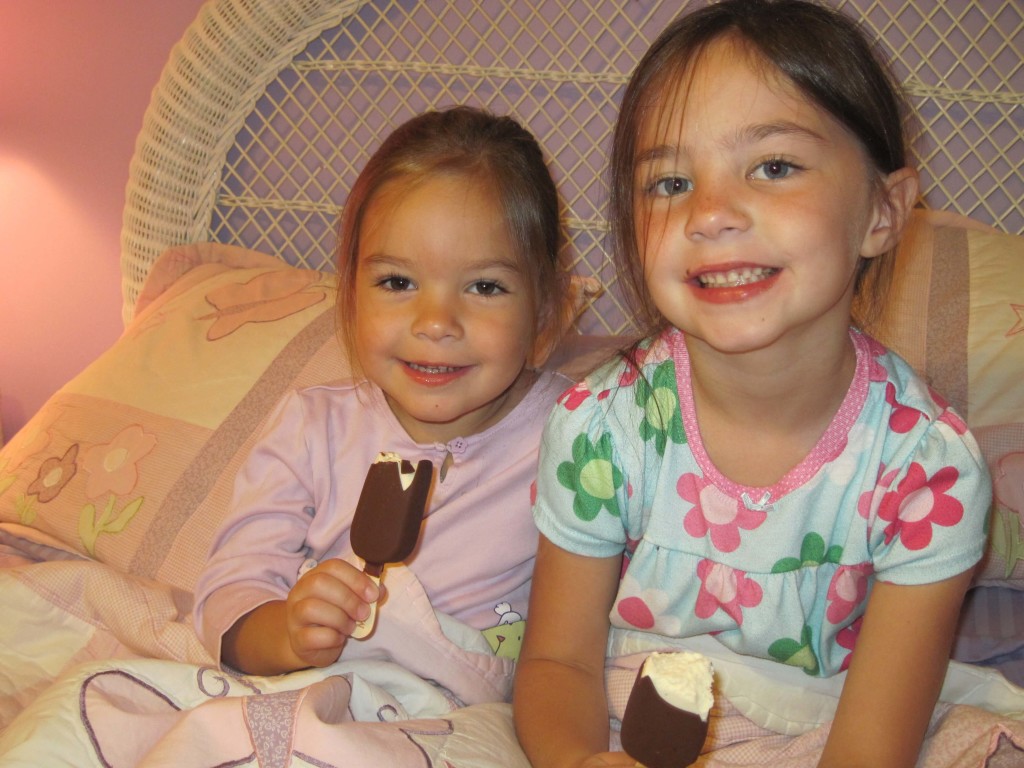 Then later this evening before bedtime the girls had a party in Sammi's room. Chloe always thinks it is special when her big sister lets her get in her bed. They enjoyed eating their Magnum bars in bed. The Magnum bars are moms hidden secret food and so when the kids get to eat one they think it is the greatest thing.
What activities did you do with your kids today?