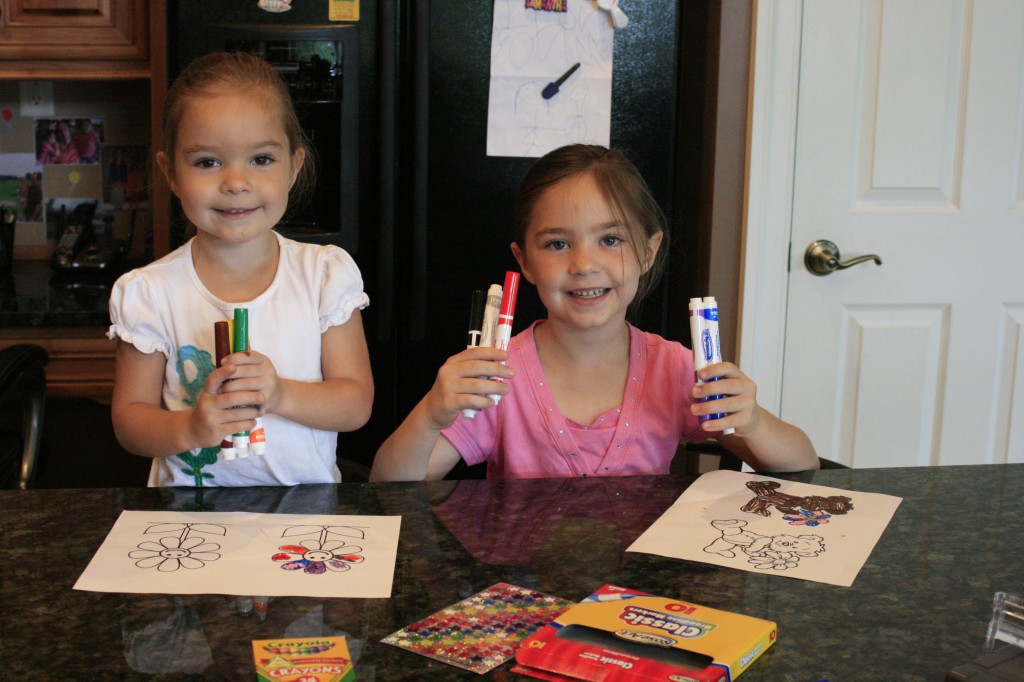 This morning the kids decided for our Frugal Family Fun project of  the day, that they wanted to make cards for both of their great-grandmas.
So they got out the construction paper, sticker, scissors, glue, crayons, and markers. I printed out some easy pictures for them to color for the front of the cards. Then they decorated the inside with stickers and some drawings.
This was a really simple project but they had fun creating the cards and I'm sure that their grandmas will love getting these cards in the mail.