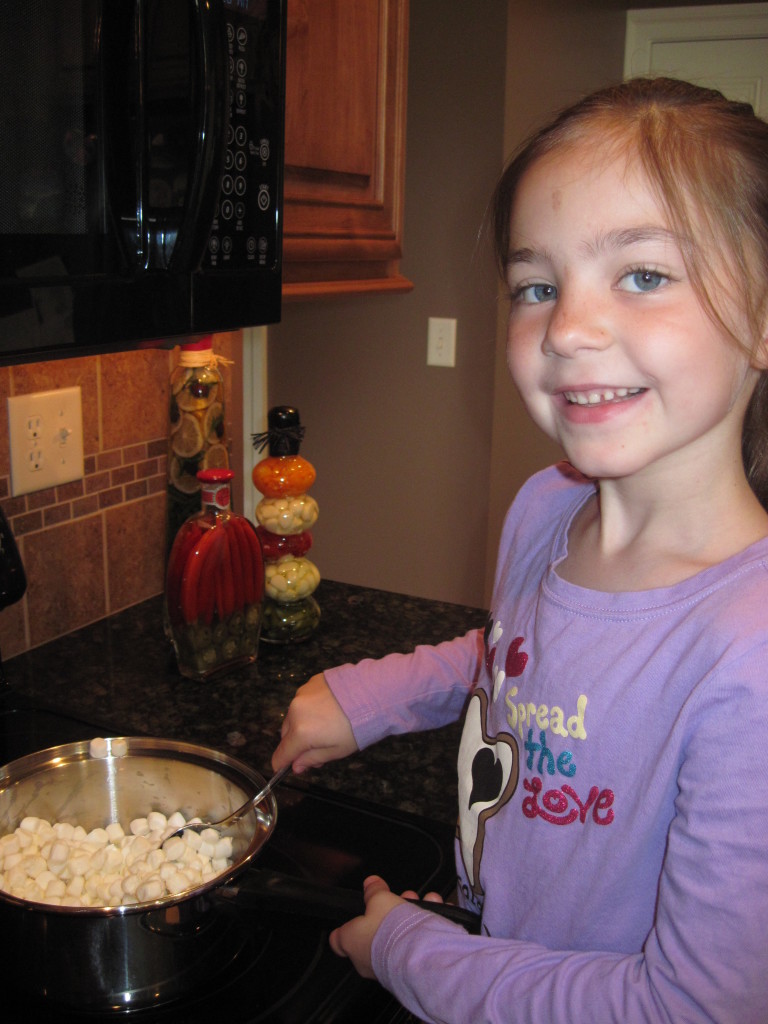 The Frugal Family Fun activity we had planned for today required a dry driveway. When we woke up this morning, it was raining so we needed to find an indoor activity.
When I showed the kids these Cake Batter Rice Krispies they instantly knew this is what they wanted to make for our activity. Do you think the reason they wanted to make them had anything to do with all the sprinkles?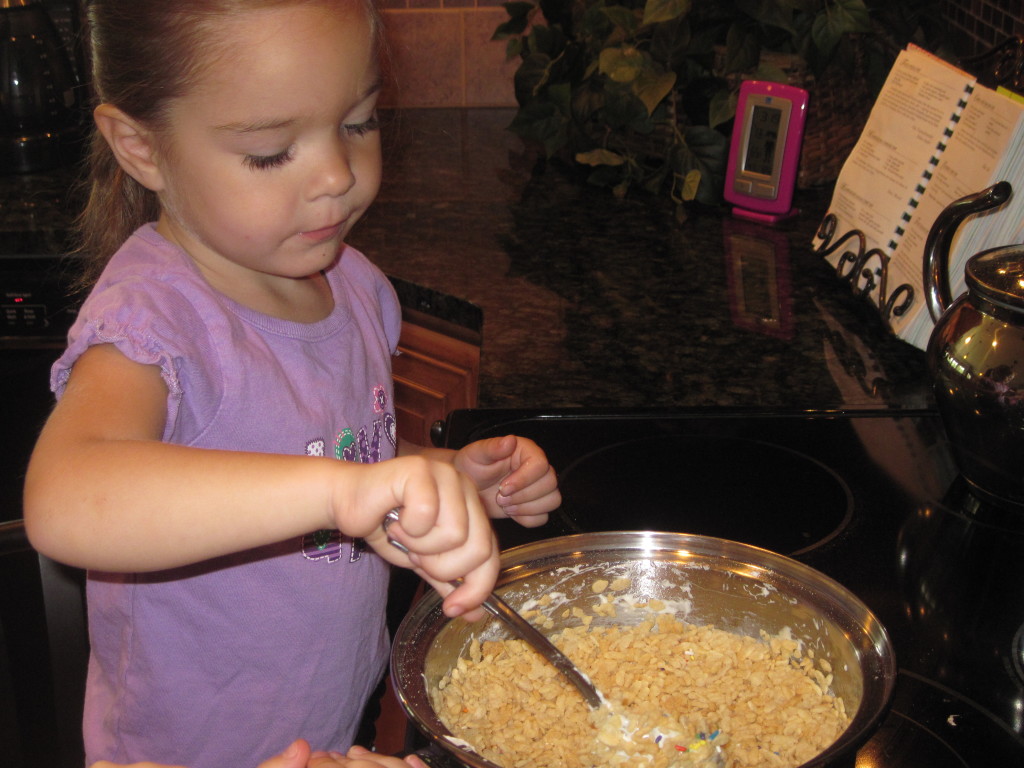 This recipe was easy for kids to help make and used ingredients we had on hand. I wasn't sure how mixing in dry cake mix would taste but surprisingly they taste good.

Cake Batter Rice Krispies
Ingredients
3 tablespoons butter
1 10-ounce bag of mini marshmallows
¼ cup yellow cake mix
6 cups rice krispies cereal
1 1.75-ounce container of sprinkles
Instructions
Melt butter in a large saucepan over low heat and add marshmallows. Stir until they begin to melt, adding in cake mix one spoonful at a time so its combined.
Stir in cereal so it is completely coated with marshmallow mixture.
Pour in half of the sprinkles and mix.
Press into a baking dish (I used a 9x13) and top with remaining sprinkles.
Let sit for about 30 minutes before cutting. Using a knife coated with nonstick spray makes cutting them much easier.