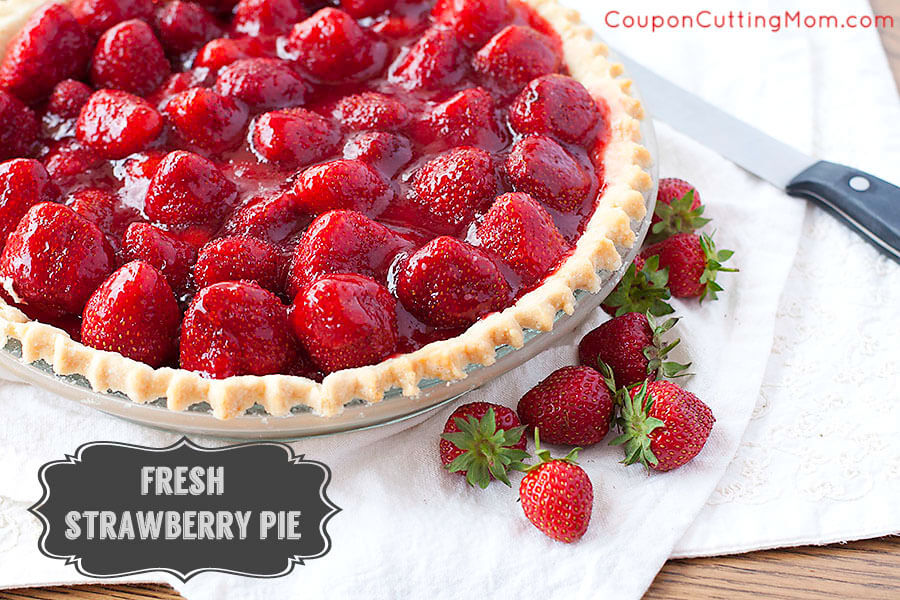 Easy Strawberry Pie Recipe
Fresh homegrown strawberries are a favorite in our household as shipped berries just don't have the flavor the local ones have. For me, strawberries signal the start of summer and a season of many more local fresh fruits and veggies.
In our area, there are many farms that offer pick your own strawberries. It is a great outdoor family activity to pick your own fruit and so much more fun than just buying the berries from the produce stand or grocery store. There is something about rows of berries and that strawberry smell that remind me of good summertime memories of when I was a teenager. Our neighbor raised berries and would pay all the neighbor kids to come and help pick them. I don't think I'm stretching it when I say I have picked thousands of quarts of berries already in my lifetime yet I still love picking and eating fresh berries.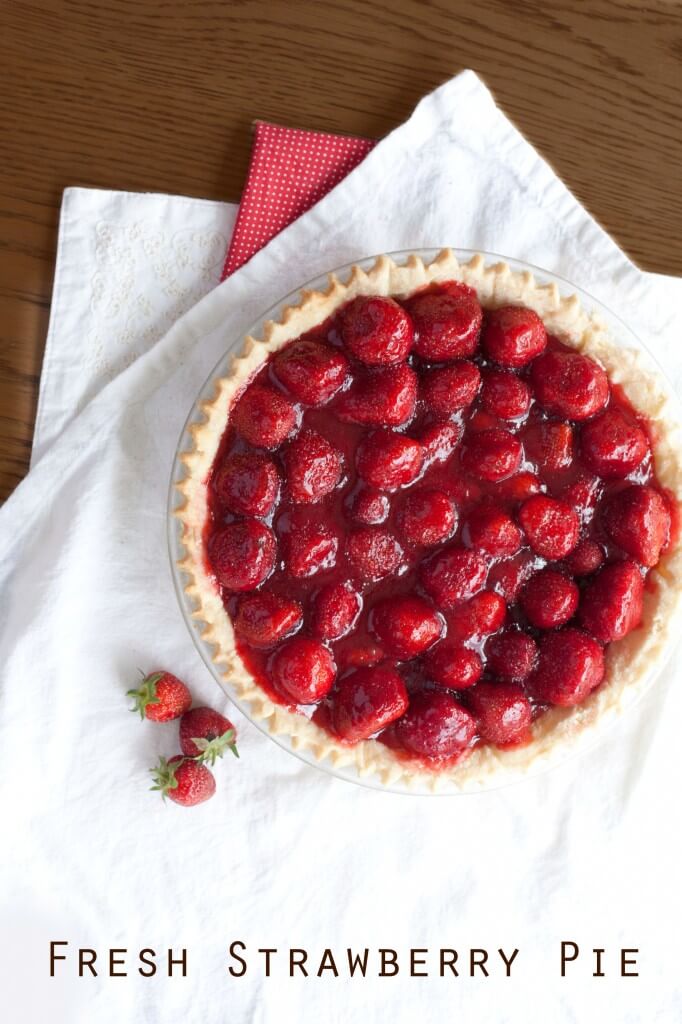 A favorite way to enjoy fresh strawberries at our house is in a pie. My mom has been making this Easy Strawberry Pie every strawberry season for as long as I can remember. I now make this same strawberry pie for my family. This pie is very easy to make, and it is packed to the brim with fresh strawberries and a thick, gooey glaze all in a yummy crust.
Here is my Easy Strawberry Pie Recipe so you and your family can enjoy our favorite strawberry dessert.
If you are looking for the perfect way to slice strawberries, check out this Strawberry Slicer. The recipe does call for whole berries, but I will sometimes slice them as it is easier for the kiddos to eat the berries when they are cut into slices.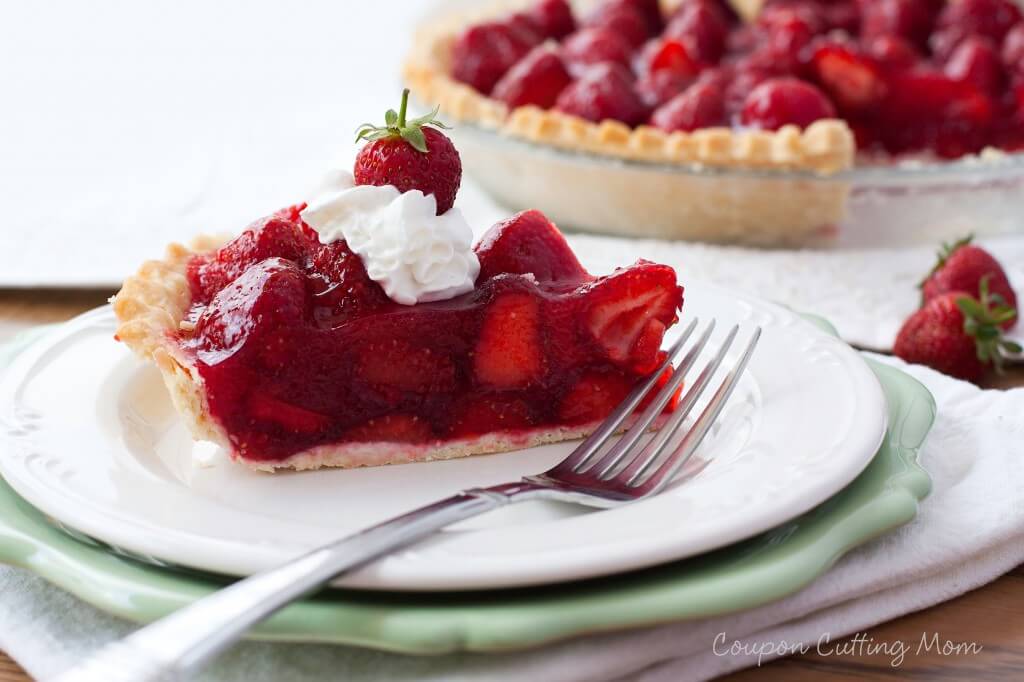 Easy Strawberry Pie Recipe
Ingredients
1 unbaked pastry shell (9 inches)
4 cups sliced fresh strawberries
¾ cup sugar
2 tablespoons cornstarch
1 cup water
1 3 oz. package strawberry gelatin
1 Tablespoon strawberry Kool-Aid powder (I add this to give more of a strawberry flavor.)
Instructions
Bake pie crust according to package directions and let cool.
While crust is cooling, wash, hull and slice berries.
Arrange strawberries in cooled crust.
In a small saucepan combine sugar, cornstarch, and water until smooth. Bring to a boil and continue cooking for 2 minutes or until thickened – stirring constantly.
Remove from heat and stir in gelatin and Kool-Aid until dissolved.
Refrigerate for 15 minutes or until slightly cooled.
Pour cooled gelatin mixture over strawberries.
Refrigerate for several hours or until set.
Serve with whipped cream.
Leave me a comment and tell me about your favorite ways to enjoy fresh strawberries.