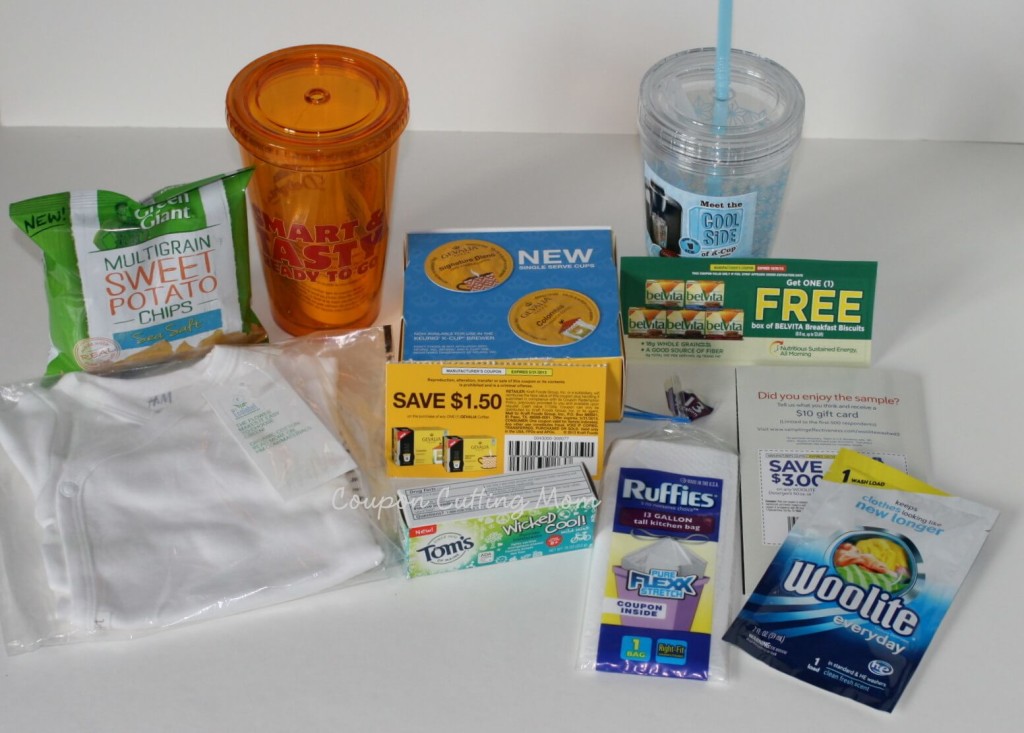 Isn't opening your mailbox and finding freebies so much better than finding bills? This picture shows the freebies I found recently in my mailbox.
These items include an H&M onesie, a coupon for a free box of Belvita biscuits, 2 insulated cups, Ruffies trash bag sample and more.
What freebies have your gotten recently? Fill your mailbox with freebies when you sign up for these offers.