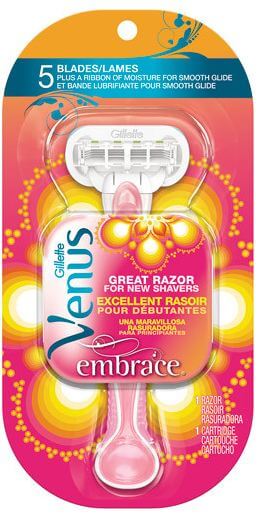 How about some FREE razors? Head to Target to score free Venus Embrace razors.
Gillette Venus Embrace Razor $5.99 (regular price)
Use $3/1 Gillette Venus Razor coupon from the 8/11 |
Use the $3/1 Gilllette Venus Razor Target coupon from the 7/28 RP
Pay $0.00!
If your area didn't receive the Target Gillette coupon or if you need more coupons, they are still available at Wiz Clipz. Get your 10-pack of $3/1 Gillette Venus Razor coupons for only $1.50 shipped to your door.