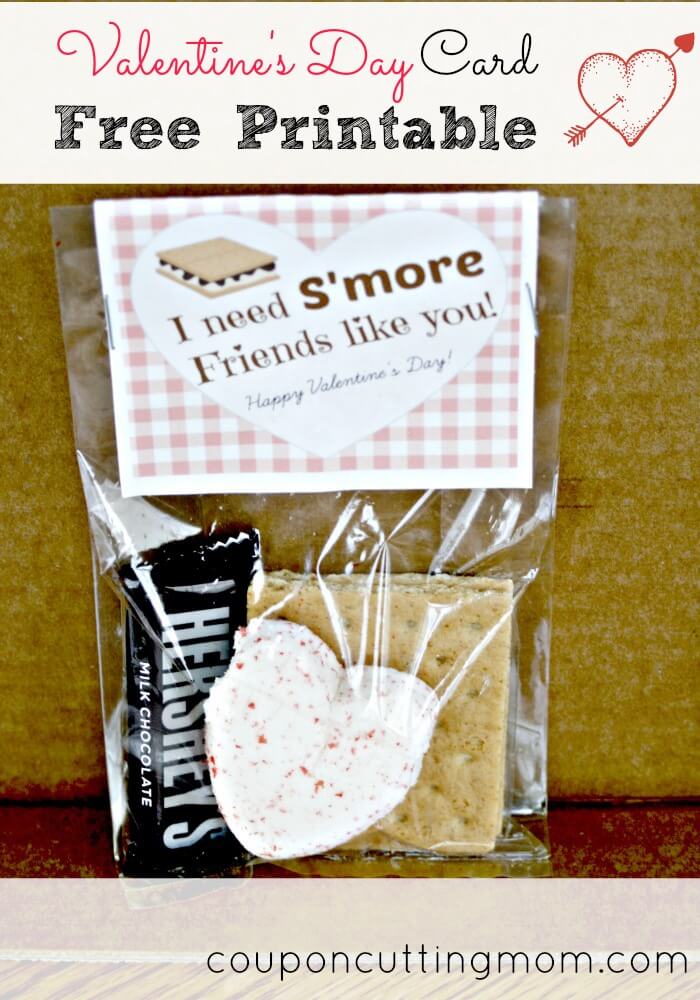 Valentine's Day is next week, so to help you prepare for this special day, I'm sharing a FREE Valentine's Day S'mores card printable!
S'mores Card Instructions:
All you need is treat bags that can be found in a craft store or zip top sandwich bags.
Just add a graham cracker halved, a mini chocolate bar and a heart marshmallow (or two regular marshmallows) to your bag.
Fold the printable over the bag and staple it shut.
That's all! Super easy and a great treat for your children to share with classmates.
To get your free printable, simply click on the image below. Enjoy!