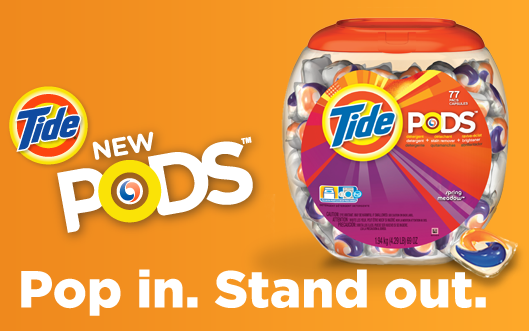 Just pop Tide® PODS™ into the washing machine drum to clean, fight stains and brighten all in one. The revolutionary three-chamber design allows ingredients to remain separate, stable, and potent—mixing only when they hit the wash. Each chamber contains super-powerful, ultra- concentrated ingredients that combine for serious cleaning power.
1 pac = 1 laundry load
Works in High Efficiency (HE) and non-HE machines
Dissolves quickly in hot & cold
Safe on whites and colors
Available in 3 scents: Spring Meadow, Ocean Mist & Mystic Forest
Vocalpoint members head over here to request your FREE Tide sample.