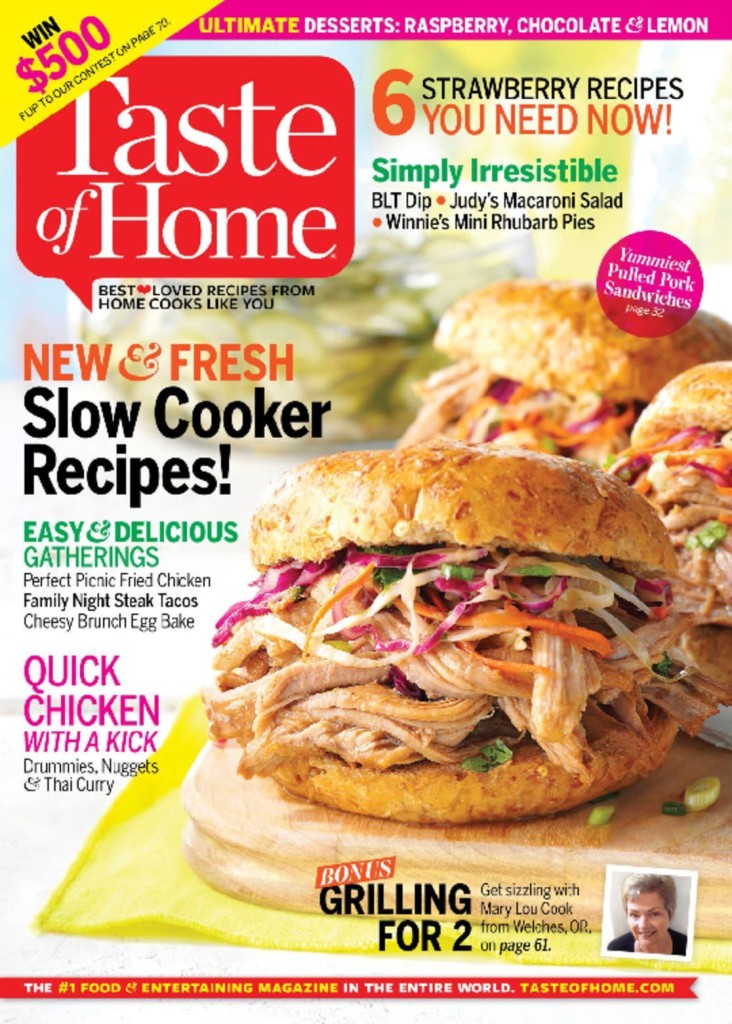 FREE Taste of Home Magazine Subscription
Here is your chance to get a FREE Taste of Home magazine subscription.
Thanks to FreebizMag you can get a free 1-year subscription to Taste of Home. Just follow the easy instructions to score your free subscription. Make sure to select "No Thanks" to any of the offers presented to you. This offer requires on credit card and you will never receive a bill!
Taste of Home America's No. 1 cooking magazine takes a commonsense approach to family-pleasing meals with family-tested favorites, hints on cooking for one or two, as well as meals on a budget for big families and more.
Get your FREE magazine subscription HERE!