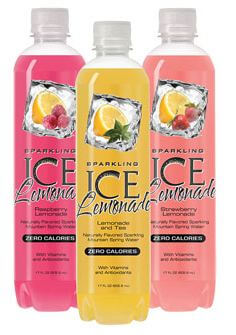 FREE Sparkling ICE
SavingStar is offering a freebie and with the offer today you can score a FREE Sparkling ICE. Just clip the ecoupon and receive 100% of your purchase price back into your SavingStar account when you buy ONE (1) 17 oz. bottle of a Sparkling ICE water, lemonade or iced tea. This coupon is good through 7/2/15.
Clip your Sparkling ICE coupon here.
New to SavingStar and not sure how it works? Sign up for a SavingStar account and add your store card numbers and select the eCoupons you would like. These coupons are then automatically linked to your store card. Use your card when checking out and the money is added to you SavingStar account. And the best part is you can use paper coupons in addition to the SavingStar coupons making for even greater savings.
Once your SavingStar account reaches $5 in savings, you can pick your payout from a bank account deposit, a PayPal account deposit, an Amazon gift card, or a donation to charity.