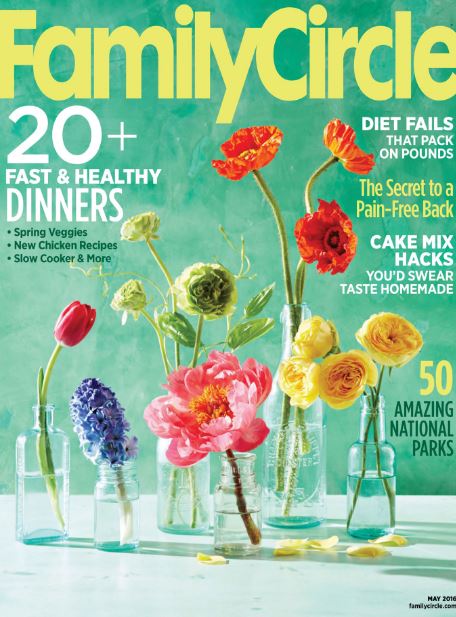 FREE 1-Year Family Circle Magazine Subscription
Get a FREE 1-year subscription to Family Circle magazine. No strings attached. You won't even need to enter your credit card info for this freebie.
Discover Family Circle and you'll discover loads of recipes and profit from money-saving coupons. You'll read about crafts you'll love to make and will want to implement artful decorating ideas. Helpful fat-fighting secrets and health alerts will tickle your fancy as will super tricks for saving money. You'll love all the great ideas for getting organized in all the important areas of your life!
Get your FREE 1-year Family Circle magazine subscription here.