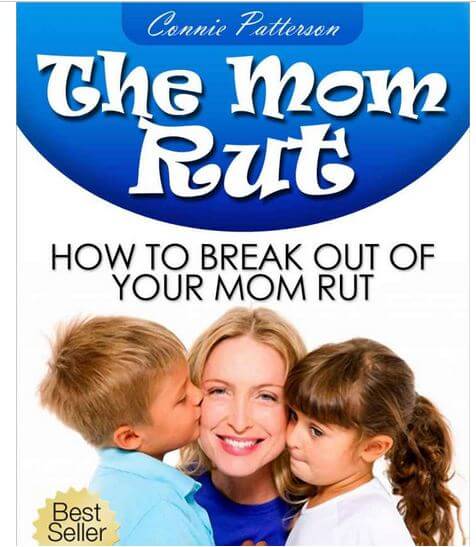 Download a free copy of The Mom Rut by Connie Patterson.
This book is written and dedicated to both working and stay at home moms, whose lives have reached a plateau because of the monotony of their daily routine.
If you're a mom, you know what I mean. You get up, make breakfast, lunches, drive the kids to school, shop, cook, clean, pick up the kids, take them to dance lessons, piano lessons, soccer practice and countless other daily, but necessary chores. Whew! At the end of the day you make dinner for the family. If you have time you may actually get to spend a few quality moments with your kids (or husband) before getting them off to bed. The next day you look forward to the same routine, and the day after that. You life, in essence has become routine. Even boring.
As parents, we all get caught on autopilot at one point or another and end up wondering where the time went and what you have done with that time. The same thing happens to your husband, and to your kids. While a schedule is essential for you and your child's daily life, you do get bored and need your routines shaken up just a bit every once in a while!
This book provides you with ideas galore for ways to do just that. These suggestions here are intended to help you break out of your Mom Rut, change your routine and recharge your batteries! There are activities for moms to do on their own, or with their friends or families.
Everyone, moms especially, need a change of scenery at one point or another. To find some wonderful ideas on how to get out of your rut, enjoy the ideas contained in this book and have a good time!
This is a Kindle book download, if you don't own a Kindle here is a free app so you can read the book on your computer, Blackberry, iPhone, iPad and more.
Remember prices can change quickly, so please double-check the price before downloading.