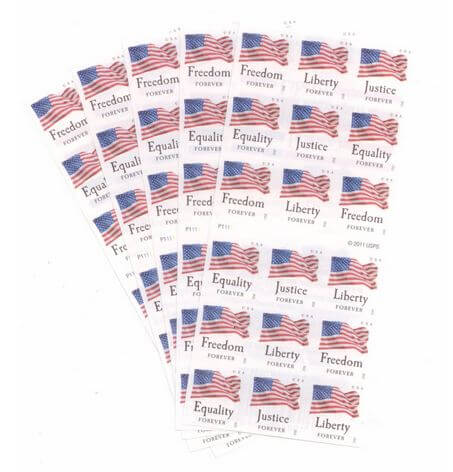 Forever Postage Stamps Deal
WOW! Here is a something I don't ever recall seeing before – a deal on postage stamps. And the best part is that with Amazon deal you will be able to score stamps for less than you can purchase them at the post office!
USPS Forever Postaget Stamps are 20% off with Amazon coupon code 20P5PCK2. This brings each stamp price to only $0.47 each versus paying the regular price of $0.49 each. The best part about Forever Stamps is that once you bought them you no longer need to worry about a rate increase.
Here is how the Amazon Forever Stamps deal will work:
Buy 2 90 count USPS Forever Stamps $53.95 each
Use the coupon code 20P5PCK2 to save 20% on your order
Pay $43 per set or only $0.47 per stamp!
For free shipping be sure to select the Amazon FREE shipping option.
Thanks, reader Darlene!