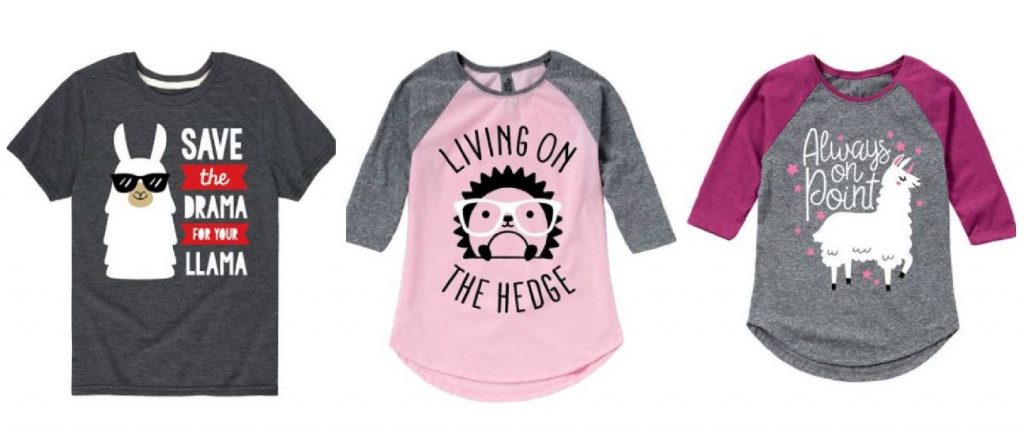 For the Love of Llamas & Hedgehogs Shirts Starting at $7.99
If you know any llama or hedgehog fans, you need to be sure to head over to Zulily. For the Love of Llamas & Hedgehogs features some of the cutest shirts ever and prices start as low as $7.99. My daughter is a huge llama fan, and one of her best friends is a hedgehog fan. I can already see myself buying way too many shirts in this sale!
Here's to prickly pals and woolly friends! Llamas and hedgehogs run free in these too-cute graphic tees — pick out a few and treat lil' animal lovers to a closet full of hooves, quills and all-day cuteness.
Shop the llama and hedgehog sale HERE. Which shirts are you buying? I think that a shirt just might be the perfect item to add to some stockings this Christmas!