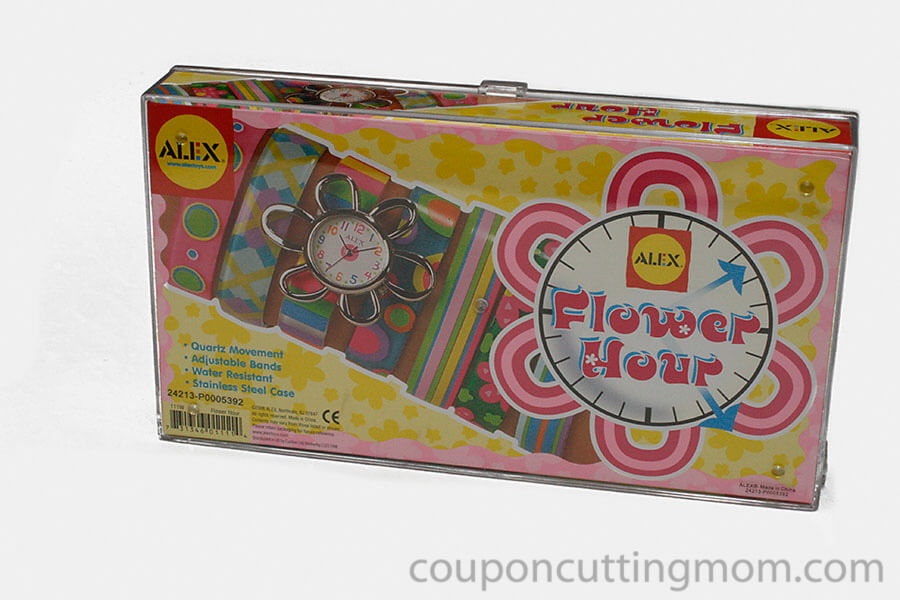 My 9-year old daughter is a girl through and through and this means she loves any accessories that are sparkly, shiny and girly. You can only imagine her excitement when the package from Alex Toys came that contained the Flower Hour Watch.
The Flower Hour is a very cute stainless steel flower shaped watch and seven different colorful bands. Here is what my daughter really loves about this set, with only one watch face and the bands she is able to create seven different looks. According to her when you are a 9-year old girl this is a pretty big deal to so easily be able to create new looks for every day of the week or even for your different outfits.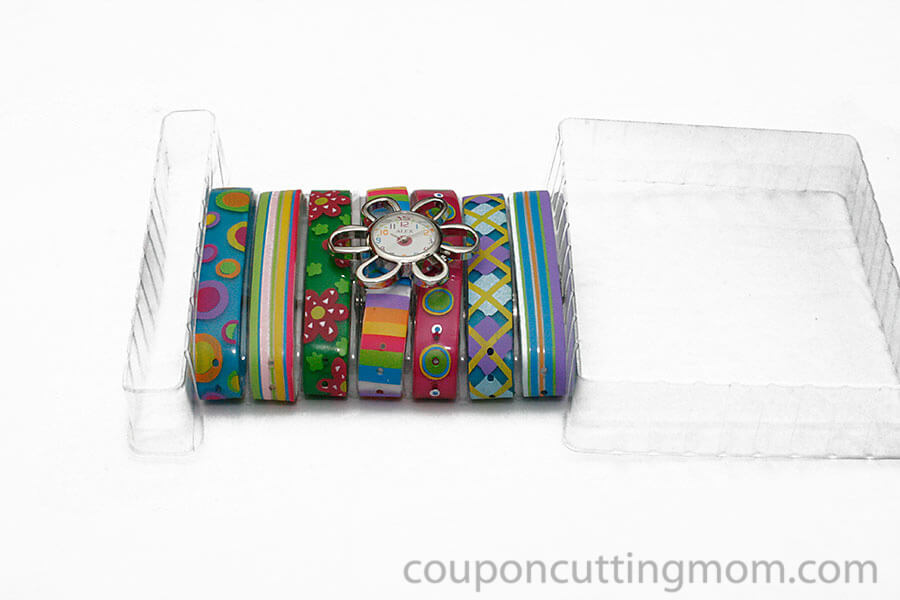 The watch face has a quartz movement and is designed to last through the long haul. Since this is a product for kids, I love that the face is water resistant as this helps add life and durability to your child's watch.
The vibrant and stylish watch bands are made from a heavy plastic and come with colorful stripes, plaids, polka dots and flowers painted on them. Changing out the bands and creating a new look is very easy as the watch has two pins set out a little from the face and a new band is easily slipped in behind there and a totally new look is created in seconds.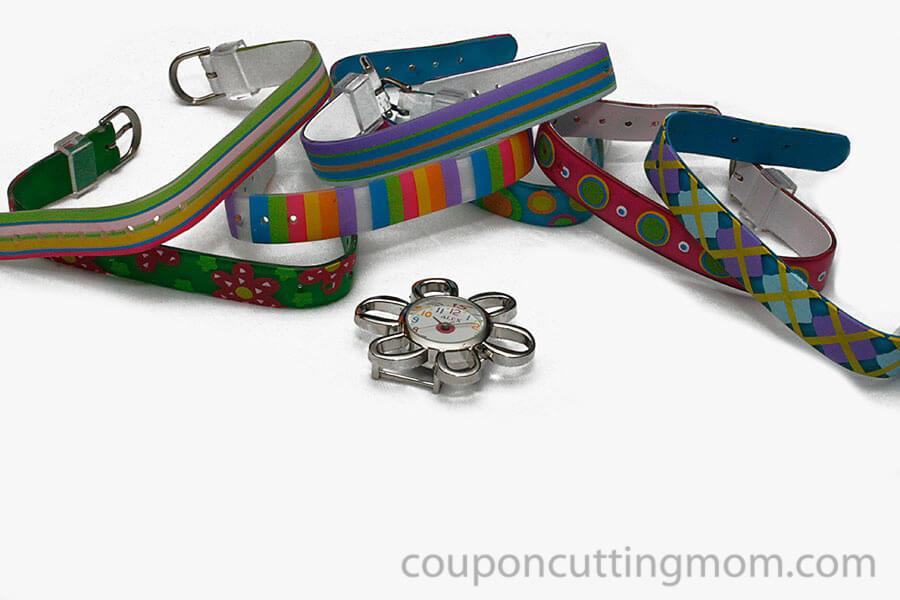 If you are like me and you hear about seven bands you are likely thinking that is seven pieces to get lost around your daughter's bedroom but I have good news for you. The box that the Flower Hour set comes in is made from a durable plastic complete with a hinged lid so that this box doubles as a storage container and carrying case.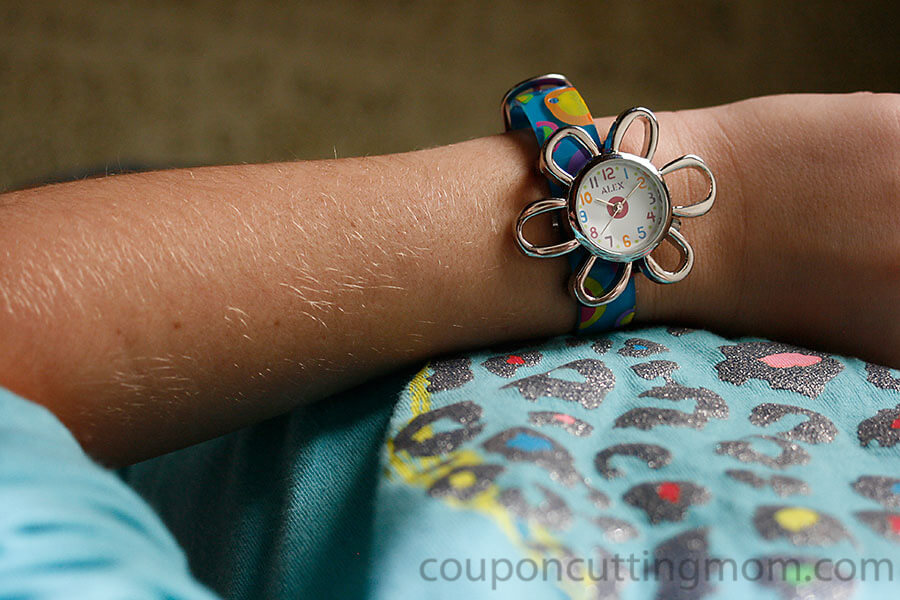 This Christmas while you are searching for the perfect gift for any tween, be sure to consider the Flower Power Watch from Alex as any girl will love the creativity and individuality she gets from this beautiful watch and bands. Also, be sure to use code HOHOHO and save $15 off any $60 Alex purchase.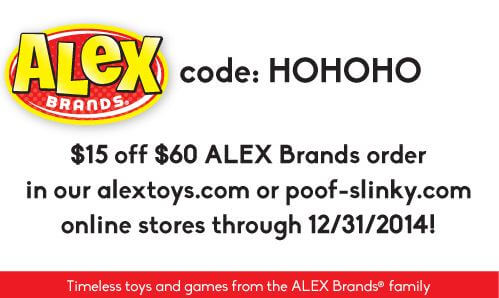 Coupon Cutting Mom received a Flower Hour for evaluation purposes. Regardless, all opinions expressed are still 100% my own.