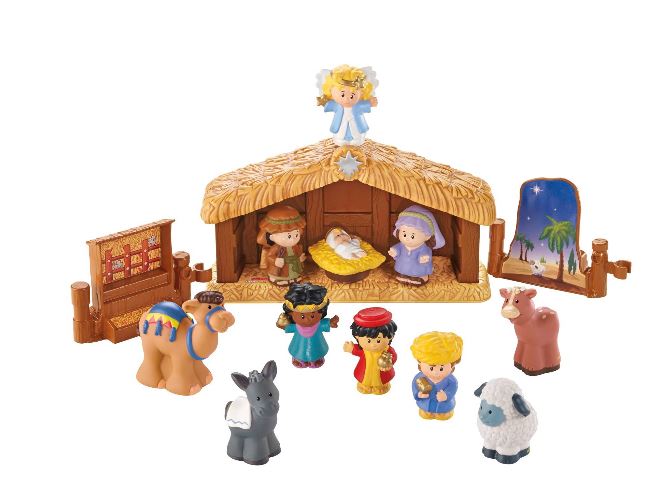 Fisher-Price Little People Nativity Set – 51% Off Regular Price
Get this Little People Nativity for as low as $14.53 (reg. price $29.99). Shipping is FREE! Compare this to the current Amazon price. We have had this nativity set since my oldest was a baby. My kids are now 9 and 12-years old now, but this nativity set is the first one they beg to get out every holiday season and one they still "play" with.
The Fisher-Price Little People Nativity Set features cute little figurines that everyone will enjoy. Your child will love hearing the story of the first Christmas with this adorable set that includes a stable, a lamb, a donkey, a camel and a calf, just like in the story. The Angel, Joseph, Mary, Baby Jesus and the three wise men sit in their usual positions, surrounding the baby after a miraculous night. Teach your child, the wonder of Christmas with this sweet Little People Nativity Set, made just for him or her.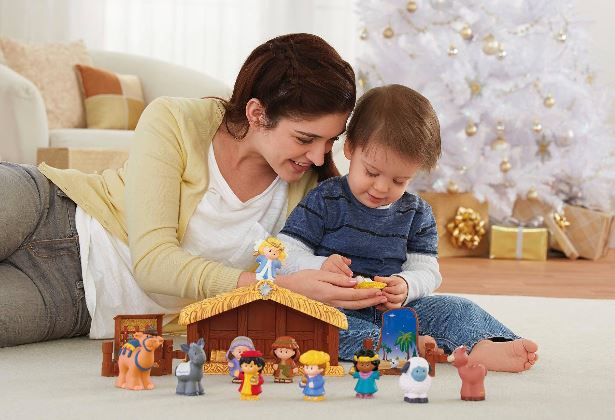 The perfect size for little hands, the Little People nativity set is the perfect introduction to the story of the birth of Christ for young children. Get your Little People Nativity set HERE while it is on sale.
Little People Nativity set Target details:
Add Little People Nativity Set to your cart $17.99 (sale price)
Save 15% off automatically at checkout (11/27 only)
Save 5% Redcard holders
Final price as low as $14.59 + FREE shipping!