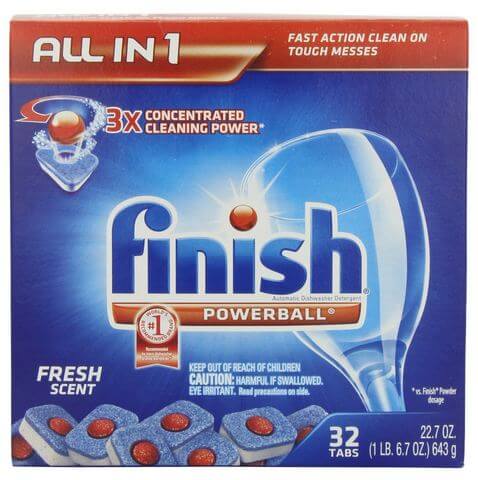 Finish Coupon Reset!
The $0.55/1 Finish Dishwasher Detergent coupon reset! This is awesome news if you are a Weis shopper, as this means more Finish at a stock up price. With the deal at Weis you are paying only $0.06 per tab (reg. $0.24 each).
Here is the Weis Finish deal. In case you are wondering the reason for purchasing two smaller boxes and one larger box, it is to reach the $15 amount needed for the $5 instant savings.
Buy 2 Finish $4.99 shelf, $3.49 sale price
Buy 1 Finish $6.99 shelf, $4.99 sale price
= $16.97 shelf, $11.97 sale
Use 3 $0.55/1 Finish Dishwasher Detergent Printable
– $5 Instant Savings
Pay $1.32 each!
Don't miss the other deals available at Weis this week on things like gravy, broth and soup!