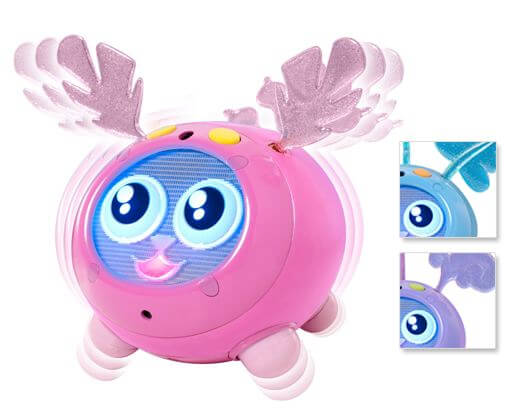 Fijit Friends Yippits are on sale today for only $7.99 + $4.99 shipping. So for only $12.98 you can get one of these cute interactive characters shipped to your door. The regular list price is $40.
Perfect for children, the Fijit Friends Yippit makes a great companion for any child.  Clap your hands and watch your as your Yippit sings, performs tricks and dances!  This toy has an animated face with fun features, including eyes and a mouth that lights-up and the legs move when its time to dance!
This Yippit can interact and talk with other Fijit Friends which are sold separately.  Choose from three fun characters: Pink Patter, Purple Plooki or Scooch Blue . 
Get your Fijit Friends Yippit today as this deal is good 12/12 only.