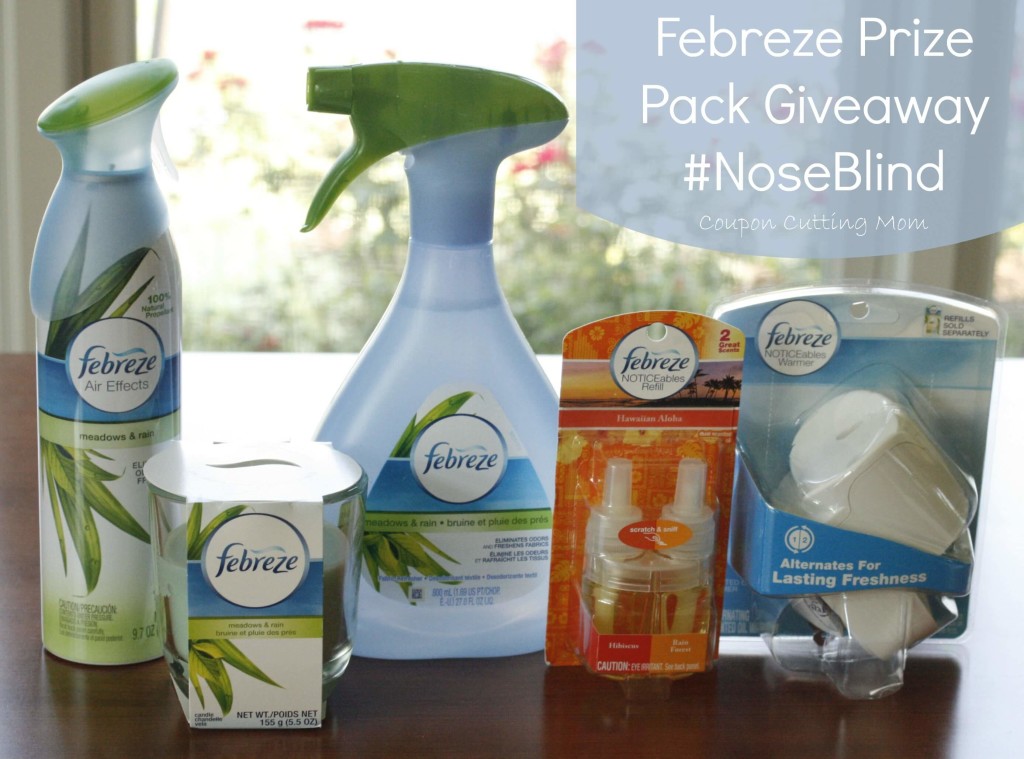 Have you ever walked into someone's home and smelled the lingering stale smell of dinner or a dirty diaper or even a smell from the cat or dog they have in the house?
And you wonder do the people living here smell this scent?
More than likely they have become
NoseBlind
to the scents in their own home.
Being NoseBlind simply means the gradual acclimation to the smells of one's home, car, or belongings, in which the affected does not notice them (even though their guests do).
Learning about NoseBlind got me wondering what smells in my own home do I not notice?! So when Febreze challenged me to the NoseBlind test I was all game for this experiment.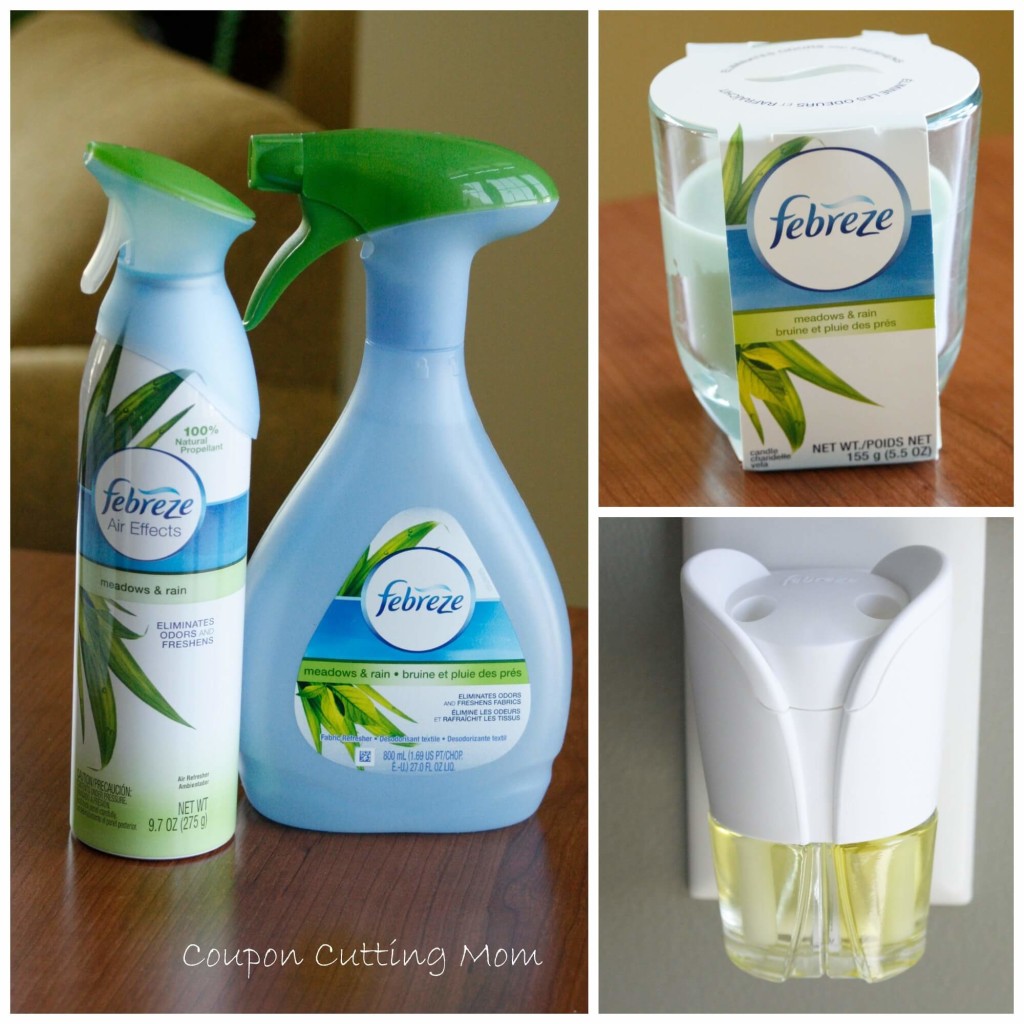 It just so happened that we took our NoseBlind test while on vacation with some friends. Our vacation home had a lovely kitchen and who doesn't want to do some cooking in a beautiful kitchen? Part of our experiment involved several surveys to be completed throughout the evening. Earlier on the day of our test, we had fried bacon for breakfast. Since this wasn't our home everyone could freely talk about the odors and not worry about offending anyone. Really though the only nasty smell we detected at the beginning of the evening was the stale smell from breakfast.
Then we popped some popcorn and watched a movie. What is movie night without popcorn? Of course freshly popped popcorn leaves a strong scent throughout the room. In fact it was strong enough that it was still lingering after the movie was finished.
Then it was time to test the Febreze products. I love that that Febreze doesn't just cover smell but it removes the odors. Febreze contains a molecule known as Cyclodextrin that traps and eliminates odors and leaves your home smelling fresh and clean. And in our noseblind test, we found that Febreze really lived up to its description and covered up any stale odors that were left in the house from cooking and the popcorn.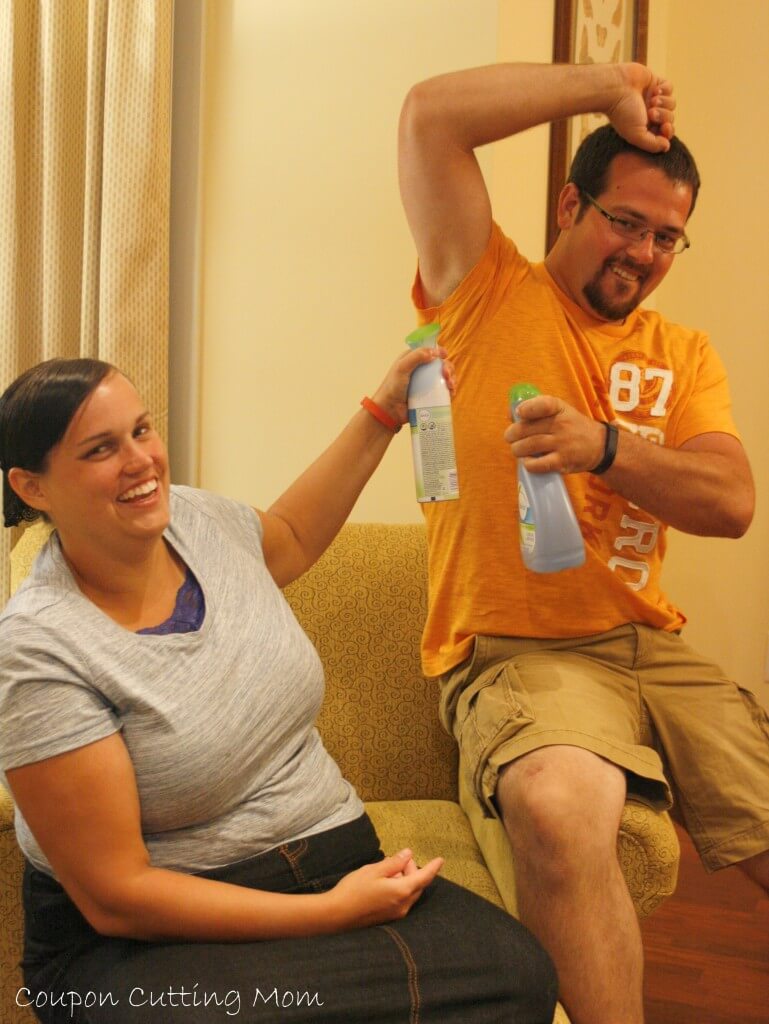 I really loved the smell of the Febreze Meadows & Rain. This is a light and natural scent that is available in the Air Effects, a candle, and Fabric Refresher.
With these great Febreze products, you and your home will always be ready for guests on a moment's notice or even with no notice at all
.
What do guests really smell in your home? Why don't you to invite some friends over and take the Noseblind challenge in your house and find out what noseblindness you may have. Be sure to follow Febreze on both Twitter and Facebook to stay up to date on all upcoming products and promotions.

Thanks to Febreze, a lucky Coupon Cutting Mom reader will be winning an awesome prize pack that includes:
$60 American Express Gift Card
1 Febreze Air Effects
1 Febreze Fabric Refresher
1 Febreze Noticeables with refill
1 Febreze Candle
This giveaway is open to US residents ages 18+ and ends at 12 midnight ET on August 5, 2014.
Good Luck!
This review and giveaway was made possible by
Double Duty Divas
and Febreze. I was compensated for my participation in this campaign, but all opinions are 100% mine.