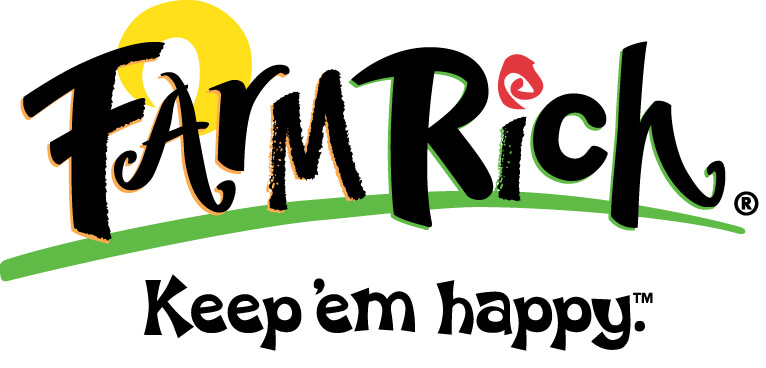 For over 25 years Farm Rich Foods has been keeping families smiling and happy with their snacks and appetizers. They offer a wide variety of items with wholesome ingredients. We recently had the opportunity to try two Farm Rich Food products.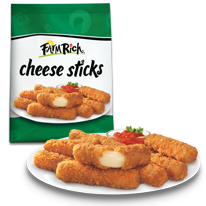 Mozzarella Sticks were the first on our list to sample. Who doesn't love a a crunchy on the outside and soft and gooey on the inside cheese stick?
The 26 oz. bag cost $6.99 and contained 13 servings. If you are eating out and order cheese sticks you will likely pay around $7 and will not receive anywhere near 26 oz of them. And the good part is that Farm Rich's Mozzarella Sticks taste as good as the ones you can order at a restaurant. So not only are they delicious, but by buying Farm Rich cheese sticks at your local grocery stores freezer section you can save money.
Farm Rich's Cheese Sticks are made with 100% real mozzarella cheese in a perfectly seasoned breading
 and are a good source of calcium and protein. This makes them the perfect snack or appetizer.
The directions on the bag said to either bake in the oven or fry. We chose the oven method and at 400°, it took approximately 12 minutes until the cheese was melted and the outside was nice and crunchy. These sticks were definitely a hit with my family and didn't take long until they were all eaten.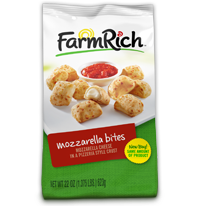 We also enjoyed the Farm Rich Mozzarella Bites. We dipped them in marinara sauce and enjoyed them for a bedtime snack. The Mozzarella Bites are different from the cheese sticks, in that the 100% real mozzarella cheese is wrapped inside soft pizza dough. They taste a lot like a cheesy bread stick and of the two products we sampled the Mozzarella Bites were my favorite.
The mozzarella bites came in a 22 oz. bag with approximately 15 servings and also cost $6.99. These bites can be prepared in the oven or microwave. I heated them in the oven for 12 minutes and they came out nicely browned on the outside and with melted cheese on the inside.
Looking for a place to buy Farm Rich products? Then head over to their website and use the handy little Product Finder button to locate stores in your area that carry these tasty snacks.
Farm Rich Foods is generously offering 2 Coupon Cutting Mom readers a coupon for a FREE Farm Rich Food of their choice. Enter below on the Rafflecopter form. This giveaway ends at 12:01 am est on August 1.
Disclosure: I received the Farm Rich Food products mentioned above for free to conduct a review. I was not compensated in any other way. All opinions are 100% my own.