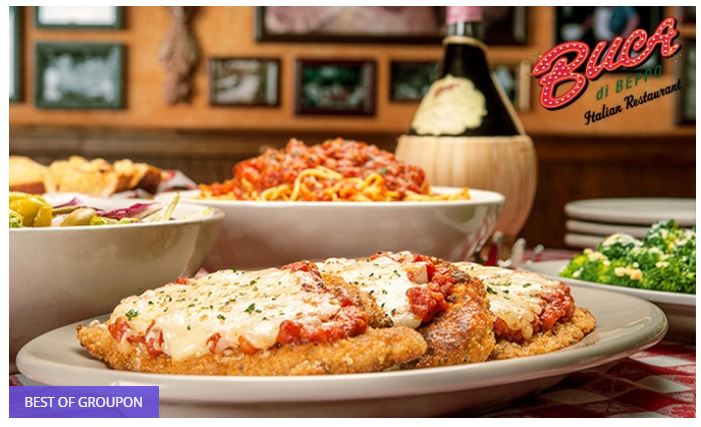 Save 50% on Family-Style Italian Cuisine at Buca di Beppo
Here is your chance to save 50% at Buca di Beppo. With Valentine's Day right around the corner, this offer is the perfect way to save money while dining out with your special someone.
Celebrate your next special occasion with family-sized dishes from Italy that combine into a uniquely American cuisine. The Italian dishes are meant to be shared by the entire table and include items such as Veal Parmigiana, Chicken Marsala, Baked Ziti, and a variety of pizzas such as the classic Margherita.
Get your Buca di Beppo savings HERE!