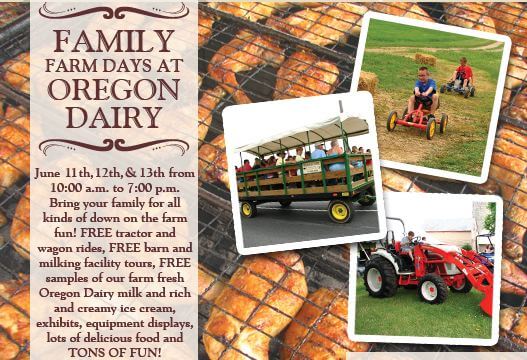 Readers local to Lancaster, PA, this is the week for Family Farm Days at Oregon Dairy. June 11 – 13, 2013 bring the family for all kinds of fun on the farm. There will be lots of great freebies including: 
FREE Tractor & Wagon Rides from the store to the farm.
FREE Tour of the Barn & Milking Facility.
FREE Samples of Oregon Dairy's Famous Chocolate Milk & White Milk.
FREE Samples of Oregon Dairy's Chocolate or Vanilla Ice Cream.
Explore the Ag Technology Exhibits and see "A Day in the Life of a Cow" & the Chick Hatching Display.
Lots of farm equipment will be on display as well as exhibits from all over Lancaster County!
Find more info about the Family Farm Days and plan your visit now.