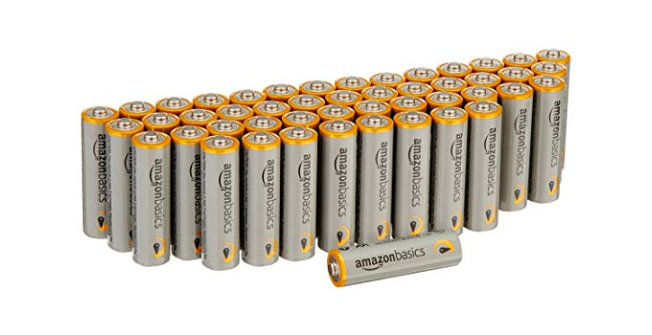 Extra 25% Off AmazonBasics Batteries – Great Prices on 9V, AA and More
Here is a stock up price on batteries! If your household is anything like mine, it always feels like we are running low on batteries. Amazon is offering an extra 25% off AmazonBasics batteries with code POWER25 at check out. Limit one per customer.
Don't Get Caught In The Dark: The AmazonBasics Performance Alkaline batteries are developed with a patented Japanese technology providing power, quality, and reliability for everyday devices. Using proprietary technology, these batteries provide excellent anti-leakage performance during storage and over-discharge use. Superior Performance: The AmazonBasics Performance Alkaline batteries perform as good or better than the top branded batteries on the market. The batteries are suited for both high and low drain devices. 10-Year Shelf Life: The batteries use a patented triple layer structure in the cathode cad by adding a layer between the nickel and iron inside the battery. The result is an increased shelf life due to low leakage.
Click
HERE
to see all the batteries included in part of this deal.