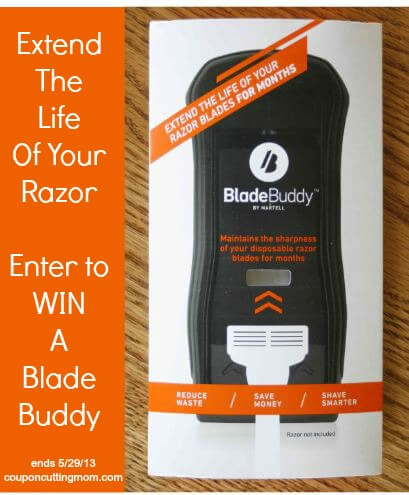 Did you know the average consumer spends hundreds of dollars every year on razor blades?  Not only is this hard on the budget, but it is also creates a lot of waste. It is estimated that two billion razor blades and their packaging are thrown out each year, resulting in two million pounds of plastic waste!! Wow, talk about filling up the landfills.
If you are like me, it seems you start a new razor and before you know it the razor is dull and isn't giving a clean cut. How would you like to save money on razor blades by extending the life of your razor and also reducing the amount of blades and packaging that are thrown out?
Enter Blade Buddy!
The Blade Buddy is an environmentally friendly, cost-saving product designed to maintain the sharpness of your razor blades for months. Blade Buddy features a unique silicone pad that keeps your razor blades sharp.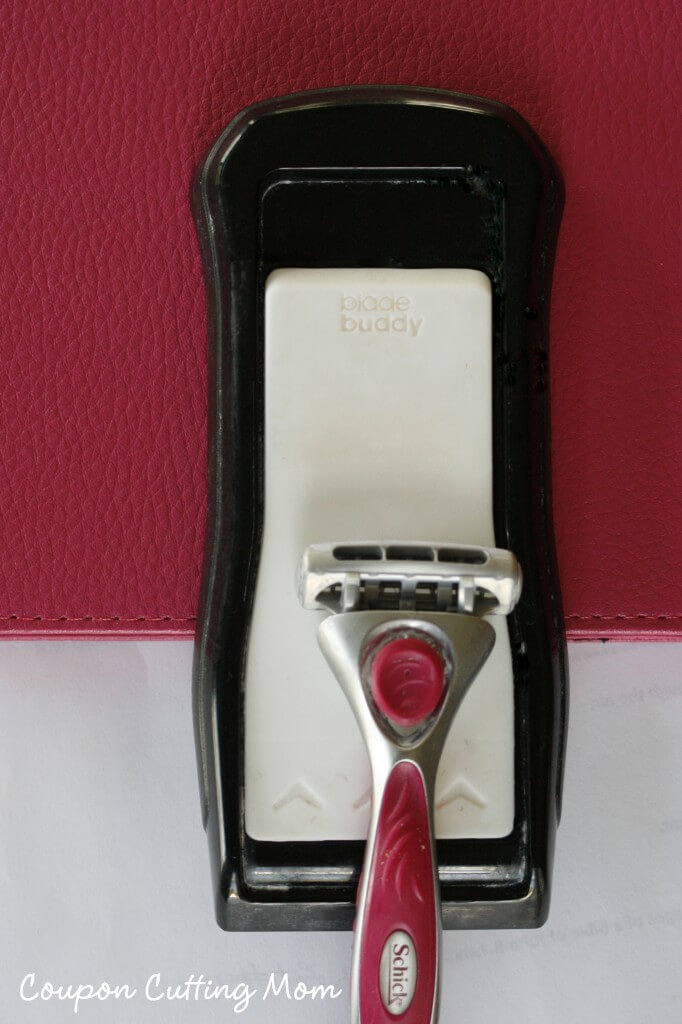 Every time you shave, the edge of your razor blade gets microscopically bent. This makes your razor feel dull and no longer gives a sharp cut. When you glide you razor over the Blade Buddy's surface you will restore the sharpness to your blade.
I made the switch to Blade Buddy and now I can easily use a razor for one to two months before replacing it. You will want to start out with a brand new razor blade. After the first use of your new blade, you will want to start using the Blade Buddy. To "sharpen" your razor, apply a small amount of shaving cream to lubricate the silicone pad and then slide the razor up the pad about 15 to 20 times. Make sure you never pull the razor but always slide it in the direction the arrows point.
Watch this video and learn more about Blade Buddy.
You can purchase a Blade Buddy for only $20 and this will be a $20 well spent.
If you purchase a 4-pack of razor cartridges for $10 which is $2.50 per cartridge and figure you use one cartridge per week you will pay $10 per month and $120 per year on your shaving cartridges.
If you use the Blade Buddy system and use the same $2.50 cartridge for two months, you will spend only $1.25 per month on razors or $15 per year! Wow, that is a savings of $105 per year!! These numbers show that a Blade Buddy will easily pay for itself in a few months time. Purchase your Blade Buddy on Amazon for only $20.00.
Who would like to win their own Blade Buddy System? Two lucky Coupon Cutting Mom readers are going to win a Blade Buddy. Entry is easy on the giveaway widget below. This giveaway is open to US residents ages 18 and older and ends at 12 midnight ET on May 29, 2013.
It is Coupon Cutting Mom's birthday, so be sure and enter the other giveaway's I have scheduled this week to celebrate this event.
Coupon Cutting Mom received one or more of the products mentioned above free for evaluation purposes. Regardless, all opinions expressed are still 100% my own.