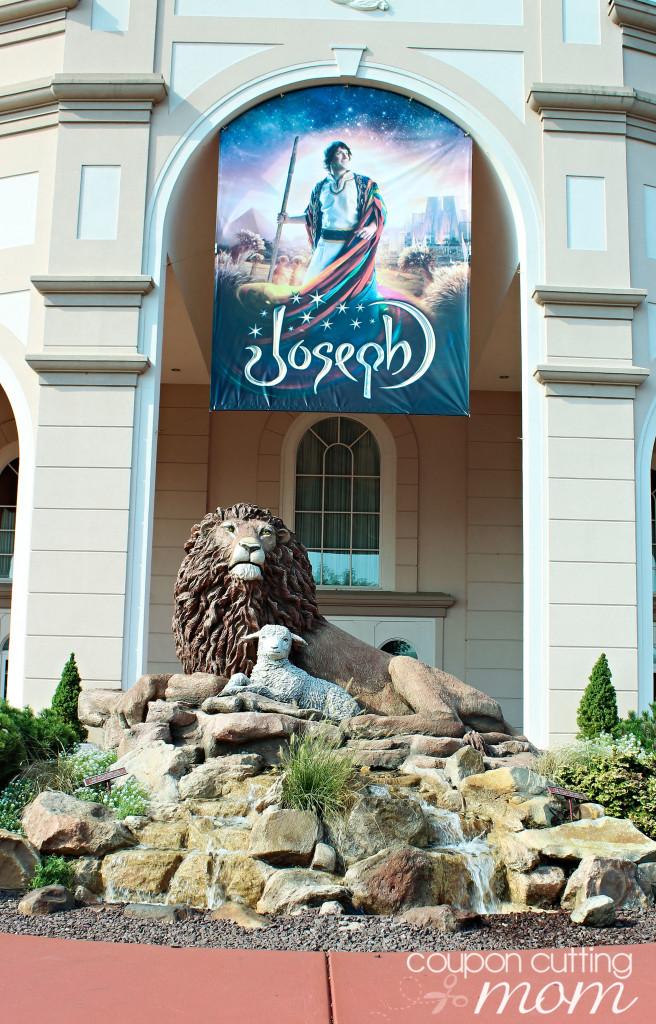 You know how when you live local to some great tourist attractions and people travel from far and wide to visit and yet you haven't ever been there. That was the case for my husband and 10-year old daughter who have lived within 30 minutes of Sight & Sound Theatres all their lives yet had never been there to see a show. We recently decided that it was past time they changed that fact and so we planned a family day that included a visit to Sight & Sound Theatres.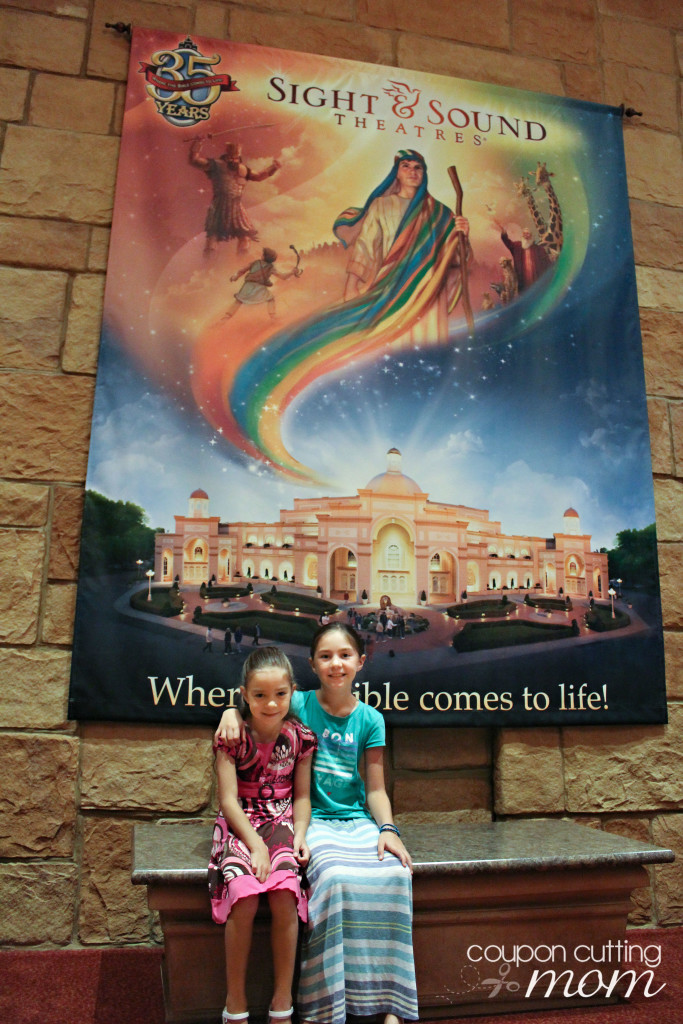 Sight & Sound Millenium Theatre
is located in the heart of PA Dutch Country in Lancaster, PA. This theatre is the largest faith-based live theatre in the country and has recently celebrated 35 years of bringing the Bible to life with original Broadway quality stage productions. I don't know about you, but I find it pretty exciting that this stage has been the basis for sharing stories from the Bible with thousands and thousands of visitors over the years!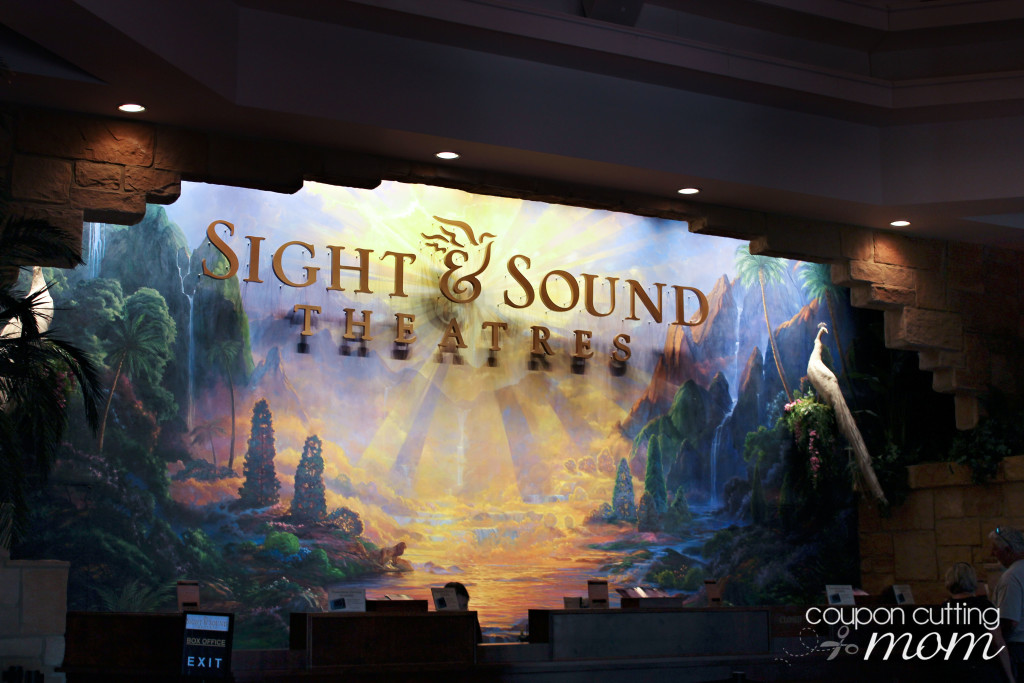 The current production right now at Sight & Sound Theatres is
Joseph
. This show is a real multimedia experience that will come to life right before your eyes with larger than life staging, amazing songs, very talented actors, beautiful costumes and even live animals that walk the theatre aisles. The huge 300-foot stage even wraps around the audience on three sides to bring attendees closer to the action. You will feel like you traveled right back into ancient Egypt when you see the expansive desert background with the pyramids and Egyptian temples rising on the horizon.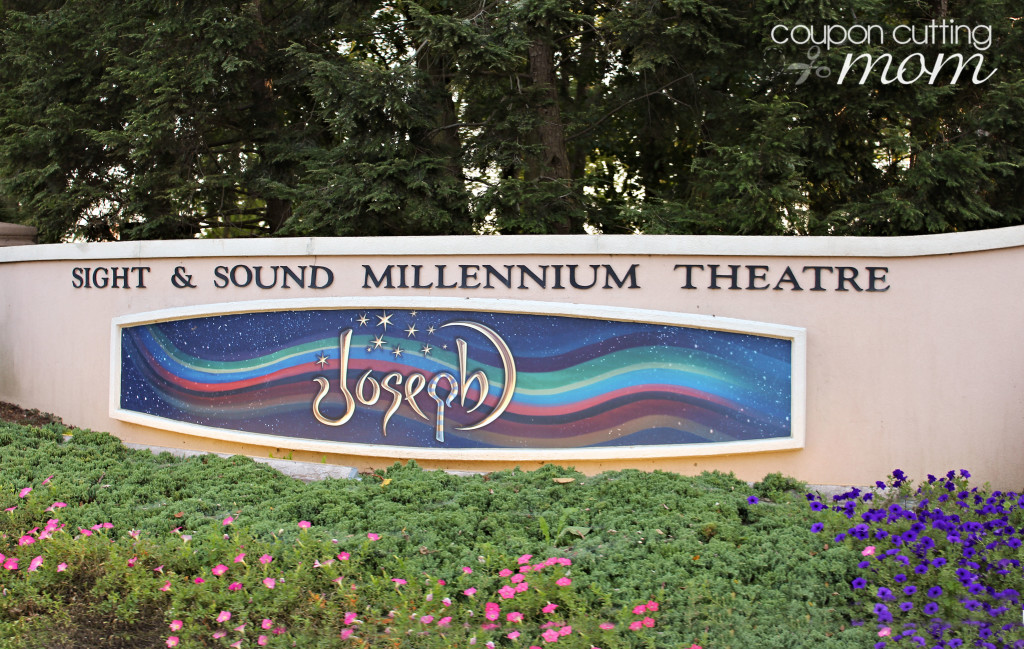 When I think of Joseph, one of the first things I think of is the coat of many colors. While I was watching Joseph at Sight & Sound, I was reminded again that there is so much more to this legendary story than a colorful coat. Joseph's journey includes dreams of dancing wheat sheaves, sibling rivalry, a pit, prison and a palace. This biblical story is one that grips the heart and evokes the emotions. We live in a world where revenge and wrongdoing is commonplace but as I watched as this story played out it reminded me of the power of forgiveness and what can happen when we put God first and trust in Him even when it seems like everything is going wrong.
The 2,000 seat theatre offers an excellent view from any section. If you have kids, along I would highly recommend selecting seats in any of the sections 301 – 305. We were first sitting in the 100's section and found the floor level just a little too low for our children to have a good view of the stage. We did find the staff to be super friendly and were very helpful in getting us moved to a section where the kids had a great view.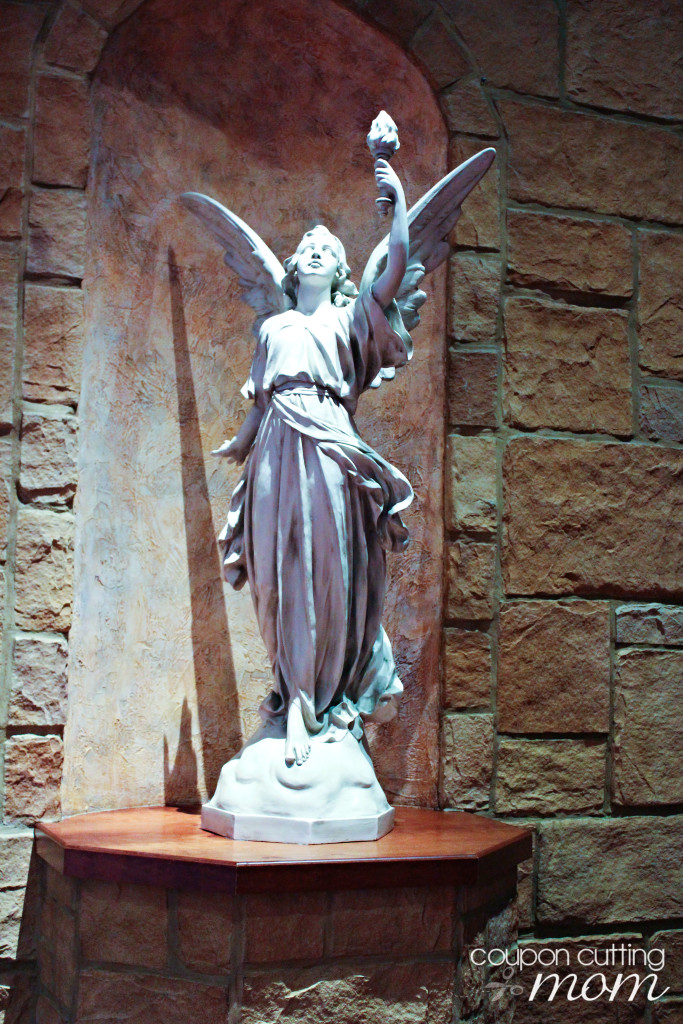 There is also a Family Room available during the show for parents with crying babies or restless toddlers. This room includes toys for the kids and a big screen so parents can continue watching the show. There are also translation devices available for Spanish, Portuguese, and French-speaking visitors.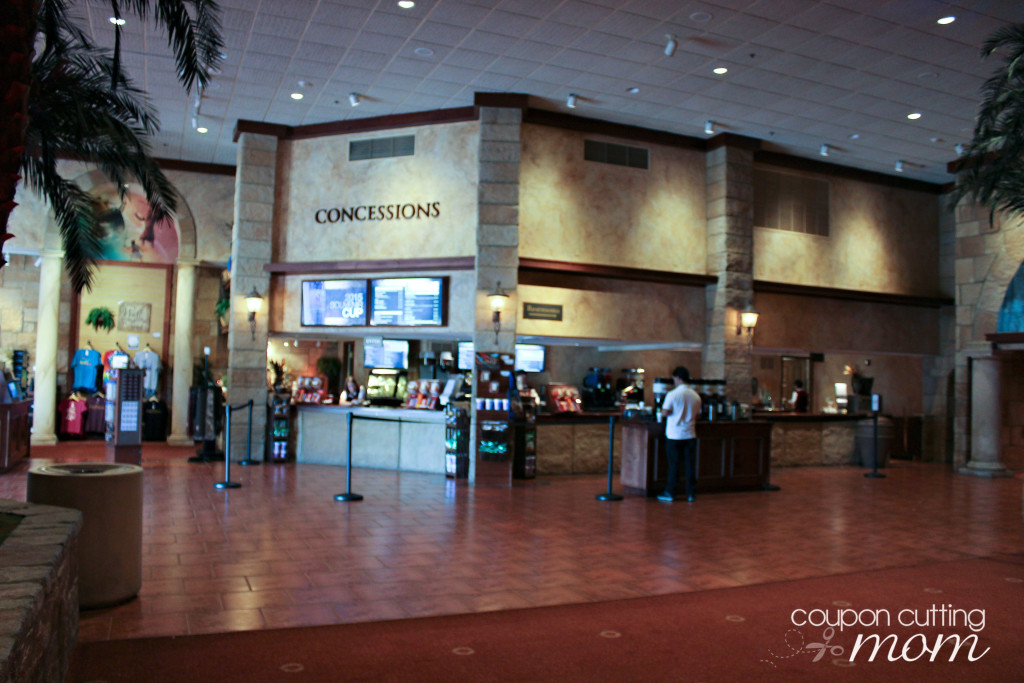 Be sure not to miss the concession stand on your visit to Sight & Sound. All the food is all very reasonably priced and allowed in the theatre. I love that sticky buns from Mr. Sticky that are sold at this stand. A visit to Sight & Sound Theatres is just not complete without eating one of these incredible gooey sweet rolls.
Why not plan a visit to Lancaster, PA to see Joseph while it is on stage at Sight & Sound Theatres. You will experience a very accurate story filled with historical details that presents the Gospel message in a very powerful way. I promise you will leave this theatre without being reminded of the power of love and forgiveness.
Joseph will be on stage through October 17, 2015. You can find ticket info and all the other details on their website. Also, be sure to follow Sight & Sound on Facebook and Twitter to stay up to date to all promotions and show info.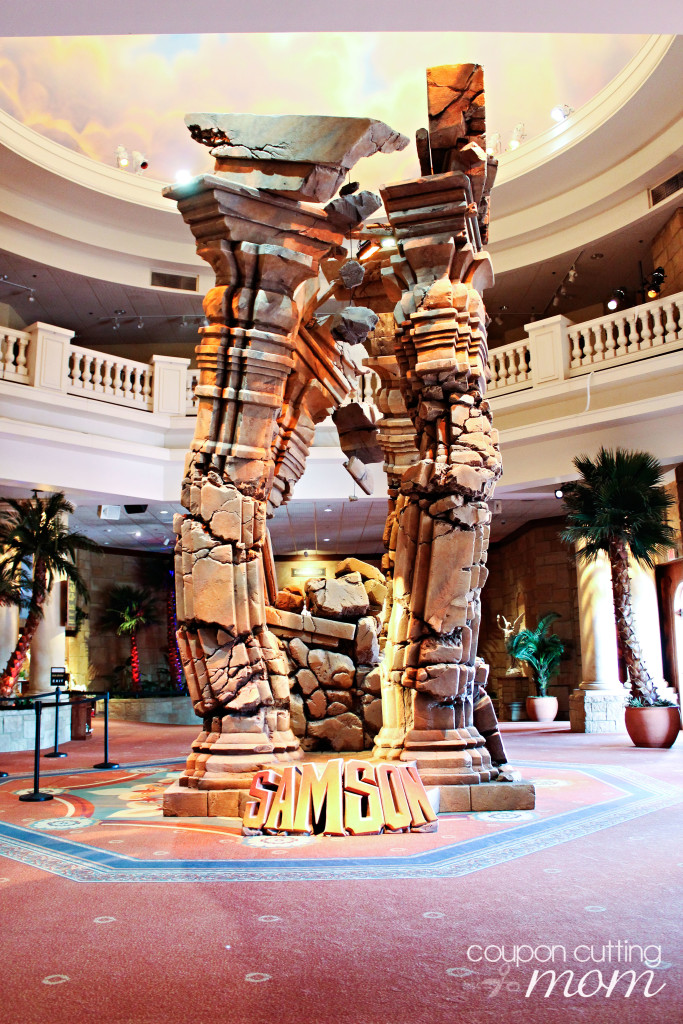 I was very excited to see that Samson is coming to stage in 2016, and I hope my family and I have the chance to see it as I know it will be another Bible story full of action and adventure.
I was provided with complimentary tickets to facilitate this post. Regardless, all opinions expressed are still 100% my own.