Fresh Peach Delight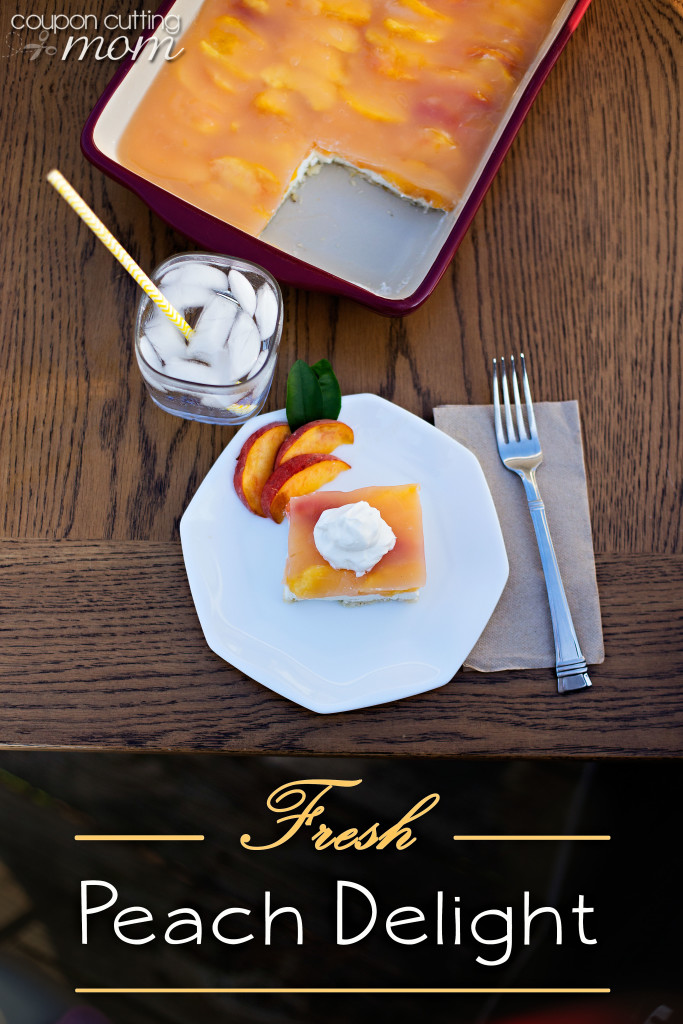 ¼ cup butter softened
½ cup sugar
1 cup all-purpose flour
¼ cup chopped walnuts
1 package (8 ounces) cream cheese
½ cup confectioners' sugar
1 carton (8 ounces) frozen whipped topping, thawed, divided
7 medium peaches, peeled and thinly sliced
3 tablespoons cornstarch
2 cups water
1 package (.3 ounce) peach gelatin
In a small bowl, cream butter and sugar until light and fluffy. Gradually add flour (mixture will be crumbly). Stir in walnuts.
Press into a 13-in. x 9-in. baking dish coated with cooking spray.
Bake at 350° for 14-16 minutes or until lightly browned.
Cool on a wire rack.
In a large bowl, beat cream cheese and confectioners' sugar until smooth. Fold in the whipped topping (reserve 1½ cups).
Spread over cooled crust and top with peaches.
In a small saucepan, combine cornstarch and water until smooth. Bring to a boil; cook and stir for 2 minutes or until thickened.
Gradually stir in gelatin until dissolved. Cool to room temperature.
Spoon cooled mixture over peaches.
Cover and refrigerate until firm.
Dollop with remaining 2 cups of whipped topping.