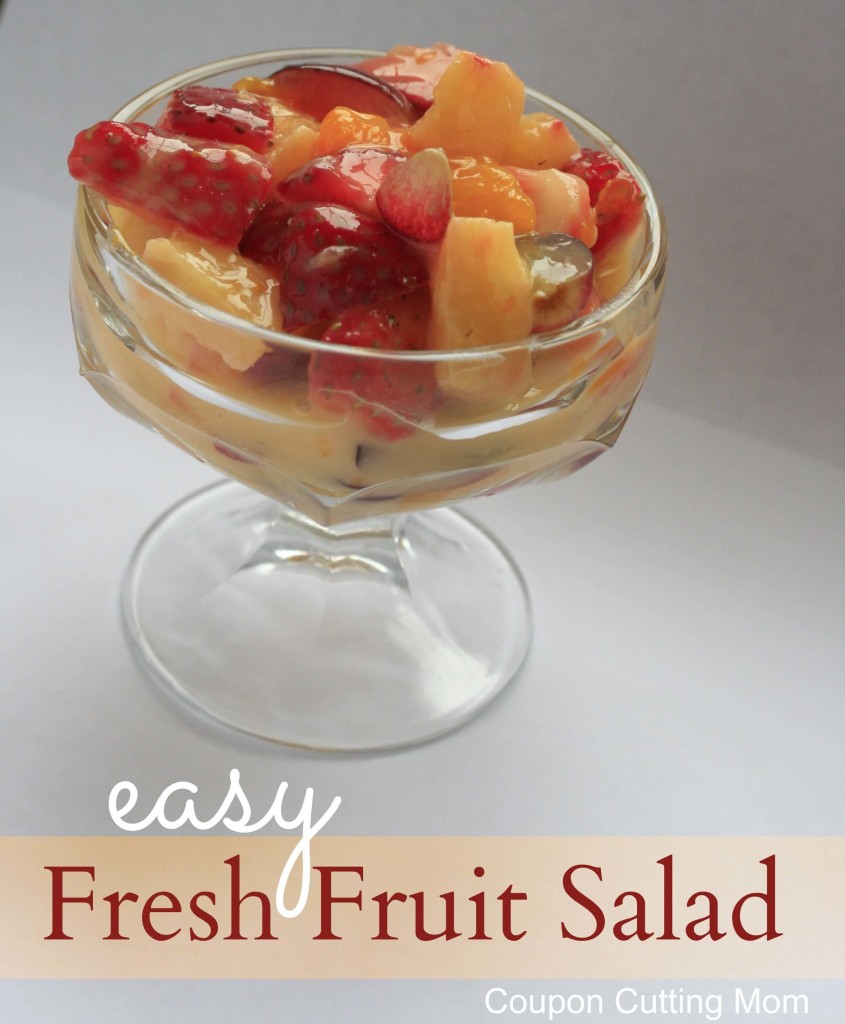 I love serving fresh fruit to my family and this recipe is a go to whenever we are hungry for mixed fruit. The first time I tasted this salad, I instantly knew it would be a hit in my household. The vanilla pudding mixed with fruit juice is the perfect flavored sauce.
I have found that this fruit salad makes a great addition to a brunch, any holiday meal or even a quick snack. It is super easy to mix up and tastes very light and refreshing.
Easy Fresh Fruit Salad
Ingredients
1 20 oz. can chunk or tidbit pineapple
1 3.4 oz package vanilla instant pudding
1 can mandarin oranges
1 cup red or green grapes, quartered
1 cup fresh diced strawberries
2 bananas (optional) my family isn't a huge fan of bananas in their salad so I normally skip the banana.
Instructions
Pour pineapple and juice in bowl and mix with dry vanilla instant pudding powder. Add in oranges, grapes, and berries. Chill. Slice in bananas just before serving.