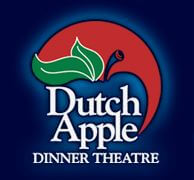 Dutch Apple Dinner Theatre located in Lancaster, PA is the place to head when you are craving a delicious meal and a show filled with great music and laughs. Recently my husband and I had the opportunity to attend their latest production, The Honky Tonk Angels.
Before the show started, we enjoyed award-winning food from the buffet. The main course included carved beef brisket, rotisserie baked chicken, slow cooked BBQ pulled pork, Boston blue fillet, full salad bar, twice whipped mashed potatoes, baked cheddar cauliflower and more. All of the foods I tasted were exceptional but I really enjoyed the pork, and cauliflower and those mashed potatoes were so good! The desert bar featured apple pie, shoofly pie, coconut cake, cookies, Jell-O, Turkey Hill ice cream and more. Coffee, ice tea and hot tea were also included with the meal. Soda and other drinks are available for an additional charge. My husband loves the food at Dutch Apple and that is saying a lot as he isn't a big buffet fan. He said he will go along to any show at this theatre as long as he gets to eat.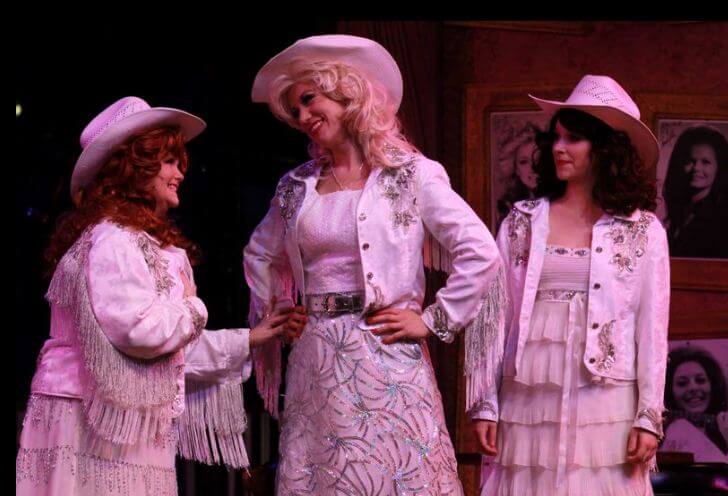 As the stage curtain went up and The Honky Tonk Angels show started. This show written by Ted Swindley is described as a "salute to the women of country music". The story is about three women – a Texas wife and mom of six kids who lives in a trailer and is tired of her life, a Los Angeles career woman who is frustrated with her boss, and a sweet, young Mississippi country girl who recently lost her mama and is ready to leave her small town life.
These women all decide to abandon their less than desirable circumstances and head for the lights of Nashville. It is on a the bus ride to Music City that they all meet and bond over their woes, bologna sandwiches and their love of music. Their story is told through the singing of county, gospel and even bluegrass songs by artists such as Loretta Lynn, Dolly Parton, Tammy Wynette, and Willie Nelson.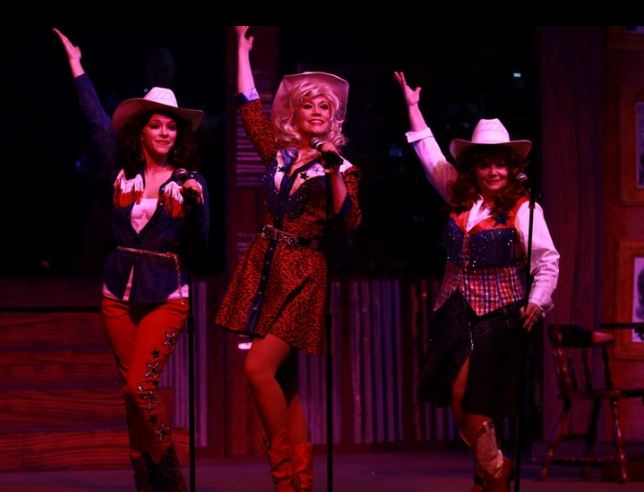 Songs such as "Nine to Five", "Coal Miner's Daughter", "Stand By Your Man", and "I'll Fly Away", "Calling All Angels", and "Delta Dawn" are used effectively to provide the background on each of the characters in this story. Each of the ladies did an excellent job conveying their emotions and feelings through their songs. As this act ends the bus arrives in Nashville and the ladies have decided on a name for their group, The Honky Tonk Angels.
Act II begins by showing the ladies' honky-tonk life in full swing. In this act we finally get to see the very talented band/orchestra who had been playing great tunes all through the show. This part of the show is more of a country concert including "Rocky Top", Cleopatra, Queen of Denial", "Harper Valley P.T.A.", and "Almost Persuaded". This act ends with the song "The Circle Is Unbroken".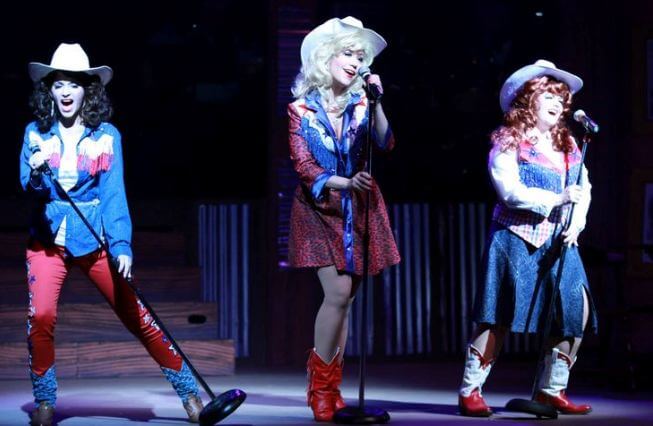 If you are ready for a show that combines country music favorites, lovely harmonies, lots of laughs, and good food then make your way over to Dutch Apple Dinner Theatre. The Honkey Tonk Angels show plays through February 8, 2014. Tickets for both matinee and evening shows are available by calling 717 898 1900 or online at Dutch Apple Dinner Theatre.
photo credit
Coupon Cutting Mom received one or more of the products mentioned above free for evaluation purposes. Regardless, all opinions expressed are still 100% my own.