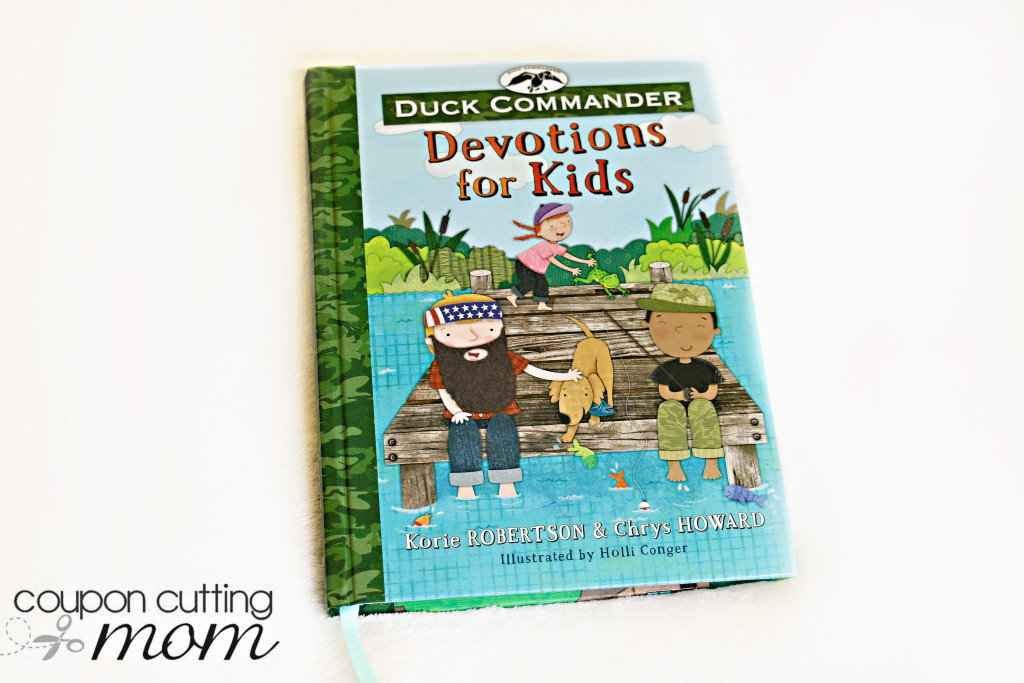 Our family enjoys the show Duck Dynasty. Not only is it a good clean show that is perfect for our whole family but we also love how the Robertson family has such a great testimony and they are not afraid to share it with all their viewers. When we saw the new book,
Duck Commander Devotions for Kids
by Korie Robertson & Chrys Howard we knew this would be a devotional that our kids would enjoy.
The first devotional for kids by the Robertson family of Duck Dynasty fame!

With the Robertson clan's flair for down-home wisdom and their wholesome family values, this devotional reveals the heart and faith of this much-loved family from A&E's hit show Duck Dynasty. The more than 6-million moms, dads, and little ones who are loyal fans of the Duck Dynasty family will love this collection of inspirational messages.

Each devotion contains a brief message, an anecdotal story from America's favorite family, a passage from Scripture, a prayer, and a Duck Commander in Action. Not only are the messages motivational, but they are also mixed with the characters' trademark wit and revelations from their personal faith journeys. An ideal companion product for Duck Dynasty fans, outdoor enthusiasts, and those who want to grow in their faith, Duck Commander Devotions for Kids is certain to inspire little ones in their faith journey.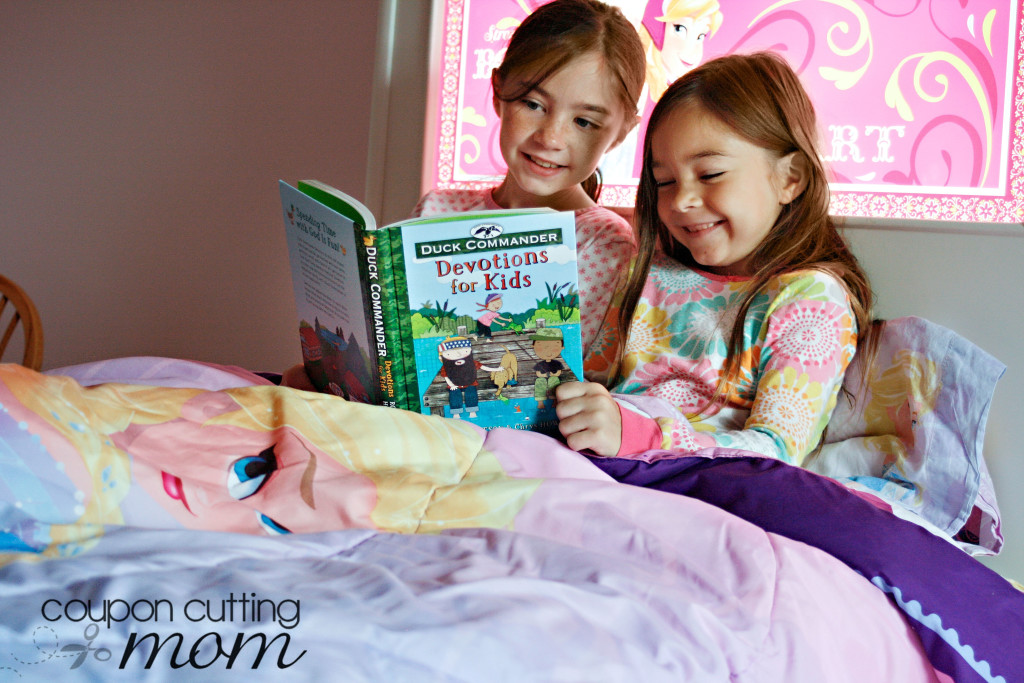 The kids were thrilled when our
Duck Commander Devotions for Kids
book arrived, and they couldn't wait to start reading it. Each
devotional
includes a fun story about the Roberson family. I like that these stories are fun and easy for my kids to understand and also they are things the kids can relate to. Each page also includes a Bible verse and a prayer along with a call to action. These calls to action are age appropriate ways for kiddos to go out and put each lesson to use in the real world. The ribbon marker in the book makes it easy to mark your page in the book and find the next devotional quickly.
This devotional is a great book for kids of all ages. My 9-year old daughter enjoys reading this book on own her own at times and my 6-year old loves listening to the devotionals. In fact, my 6-year old loves this book that much that she usually begs me to read her more than one devotional at her bedtime.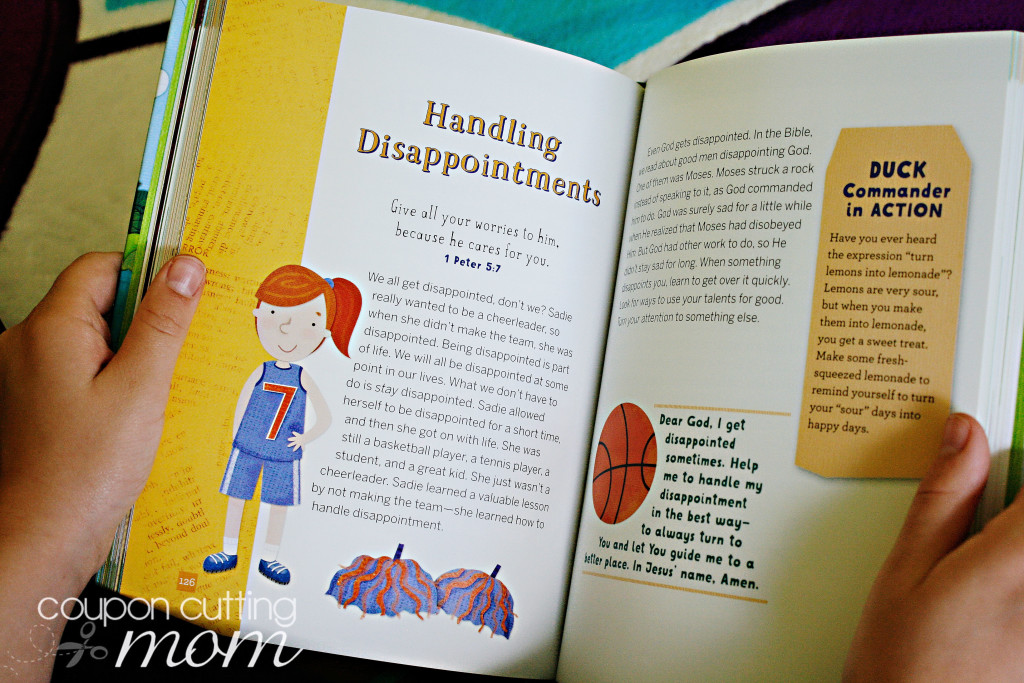 If you are a Duck Dynasty fan or if you are just looking for a great kids devotional that your whole family will enjoy, check out the
Duck Commander Devotions for Kids
today.
I received a copy of this book, free of charge, from BookLook Bloggers, in exchange for my honest review.