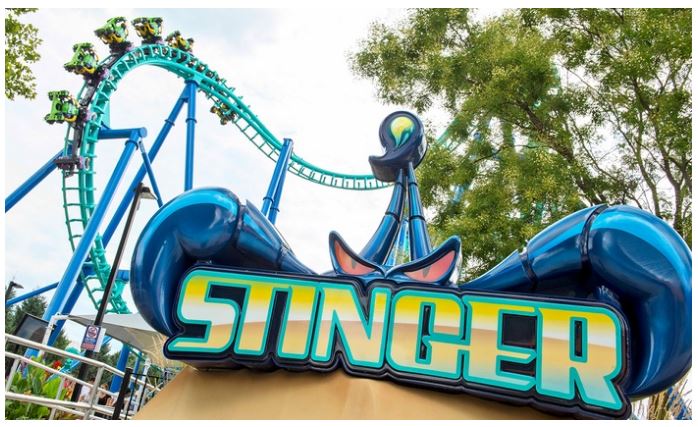 Dorney Park and Wildwater Kingdom – 40% Savings On Admission Tickets
Here is your chance to save 40% off admission tickets at Dorney Park and Wildwater Kingdom. Once purchased your tickets are good through October 1, 2017 so buy the tickets now and enjoy a fun family day yet before school starts or save them and use them some weekend this fall.
Dorney Park offers some of the most exciting thrills available around Allentown. What's more, they've been doing it for more than 100 years. Founded in 1884, the amusement park today features roller coasters, water rides, Planet Snoopy, and family-friendly attractions. Take a closer look at some of the attractions at this historic location:
Planet Snoopy: Right in the middle of the park is a kid-friendly, Peanuts-themed area featuring the pint-size Woodstock Express roller coaster, miniature stock cars racing in the Peanuts 500, the spinning Camp Bus thrill ride, and Charlie Brown's own Kite-Eating Tree.
Dinosaurs Alive!: More than 40 life-sized dinosaurs growl and roar in a 3.3-acre animatronic zoo, which features scenes based on real fossil evidence, interactive experiences, and beasts that range from the 10-foot-long Deinonychus to the 99-foot-long titanosaur Ruyangosaurus.
Roller Coasters: Counting the Woodstock Express, the park boasts eight roller coasters ranging from classic wooden-frame rides to modern mega-coasters featuring drops of more than 200 feet. Make sure you check out Thunderhawk, the modernized descendent of the park's very first coaster built in 1924.
Wildwater Kingdom: In the summer, the water park shows off its 450-foot-long water slide, an enclosed chute with four 360-degree loops, an all-ages climbing zone with fountains and splash zones, and the lazy Runaway River, which drifts past whirlpools, waterfalls, and tunnels.
Get your Dorney Park and Wildwater Kingdom tickets HERE while they are at this super low price!