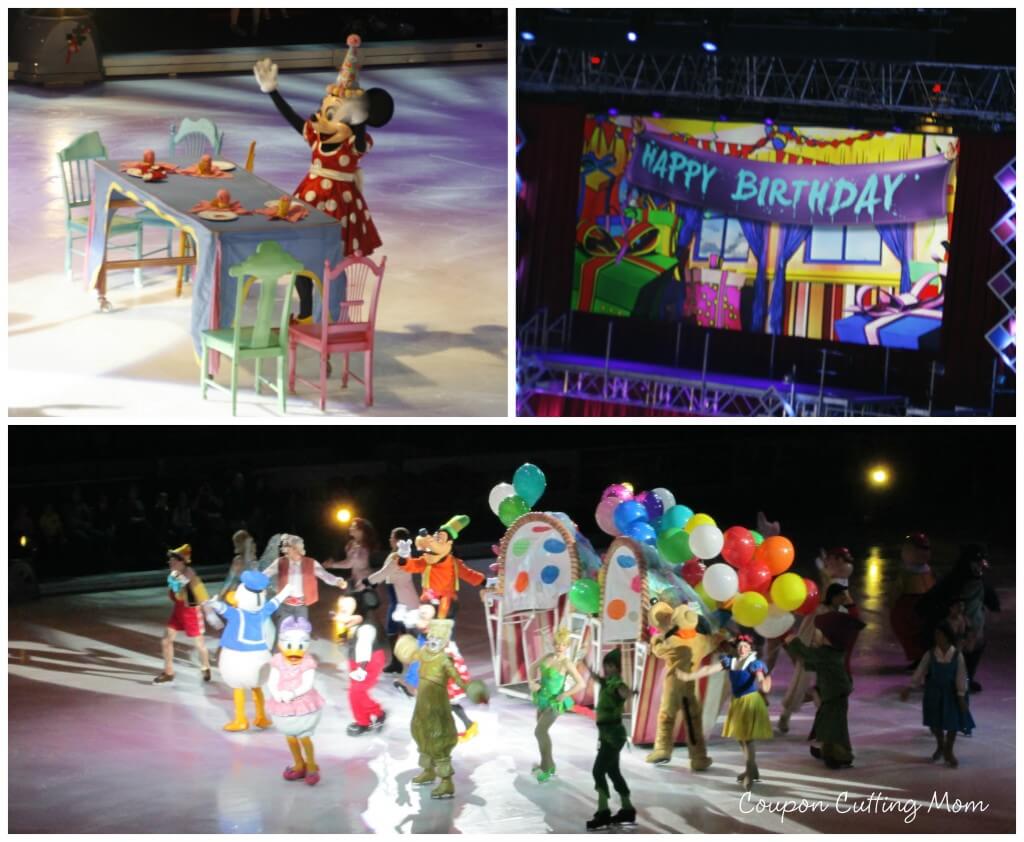 Disney On Ice Let's Celebrate! is in Hershey, PA and my family and I had the chance to attend this truly magical show. This wasn't our first Disney On Ice show but I would have to say it is one of the best we have seen yet. Not only does this show include talented skating, beloved Disney characters but also snow, fire, fireworks and more all done in true Disney magical form.
Our family loved how this show brought not only traditions we celebrate but also customs and celebrations from around the world including Valentine's Day, a Hawaiian luau, a Brazilian carnival, Halloween, Chinese New Year and much more.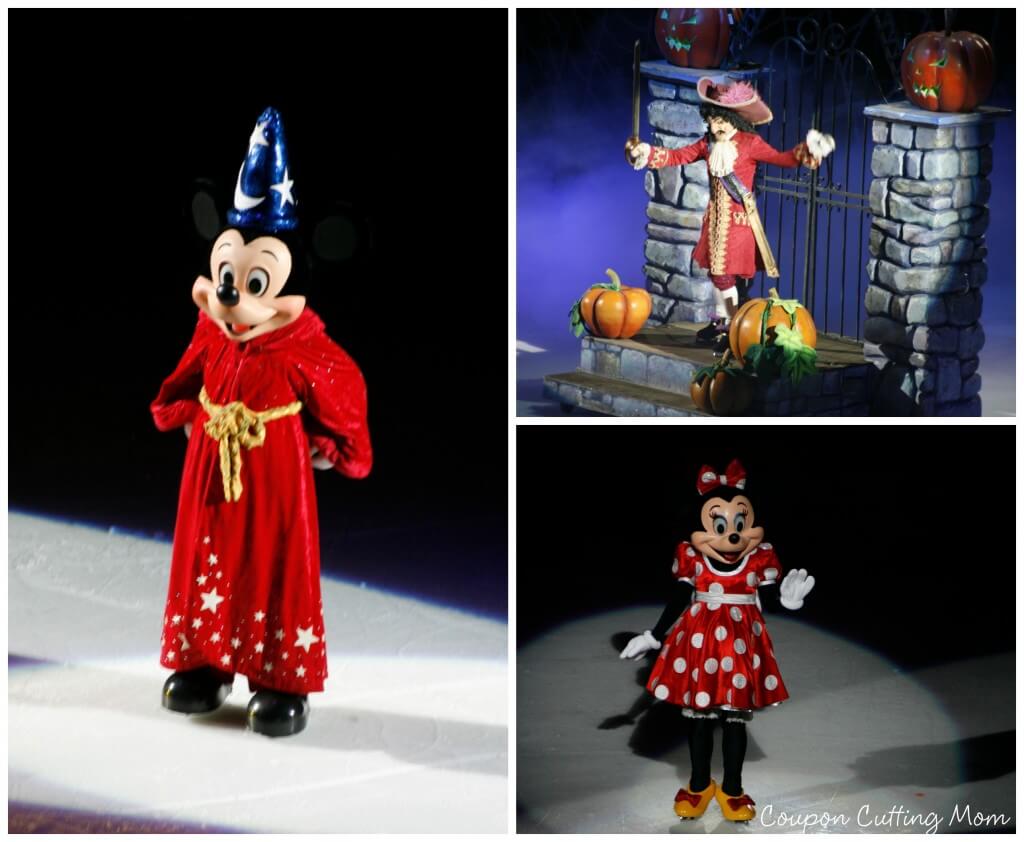 This high energy ice shows opening act starts out with a Very Merry Unbirthday party including Alice in Wonderland and Pinocchio. And from here the show switches to Halloween complete with glow in the dark spider webs, Jack Skellington and a host of zombies and villains including Cruella, Captain Hook and more.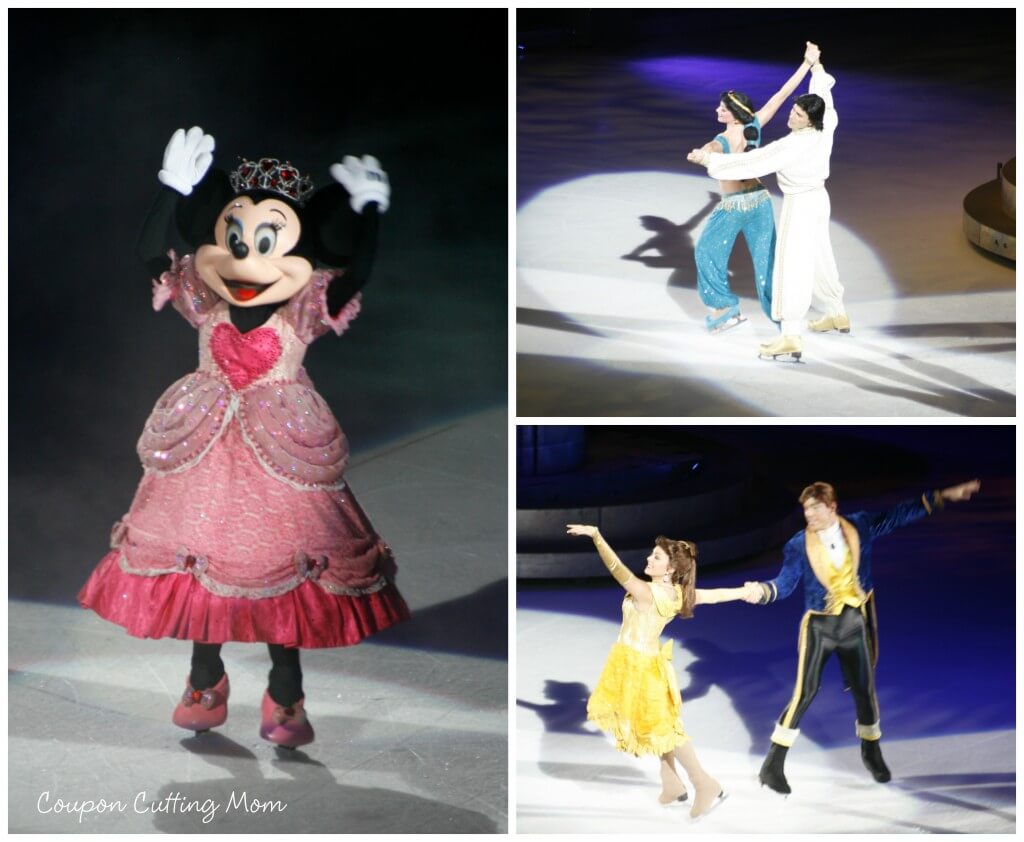 Next, Minnie wants to find true love and asks advice of numerous Disney princesses. This part of the show will give you a warm fuzzy feeling of love as you watch Jasmine, Snow White, Cinderella, Tiana and others in glittering costumes telling their love story. Spoiler alert Minnie does turn into a beautiful princess and finds her true love.
After intermission, you will be treated to a Hawaiian Luau complete with a fire ring burning right on the ice and a surfer "surfing" across the ice. I loved the feeling that came with this luau, we really felt like we were there relaxing on a beach.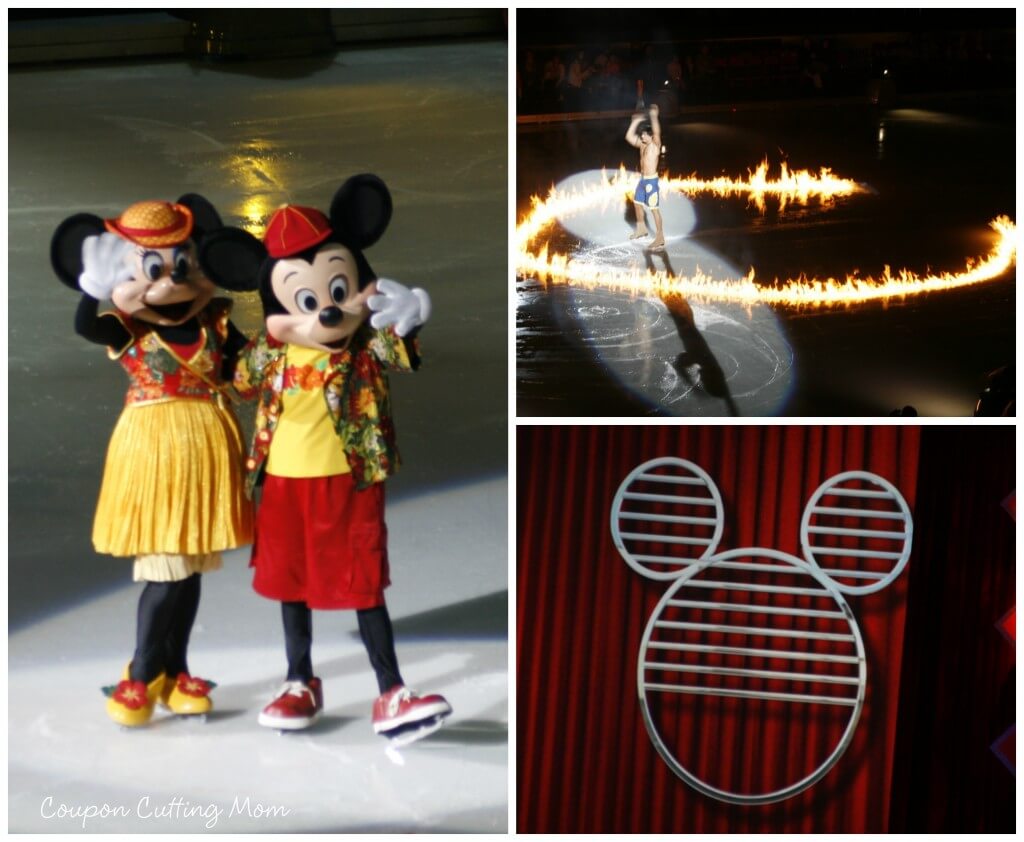 In the second half of the show, we also got to see a very colorful Brazilian Carnival, a cool Chinese dragon, kite flying, a beautiful Japanese cherry blossom scene, Mardi Gras and more.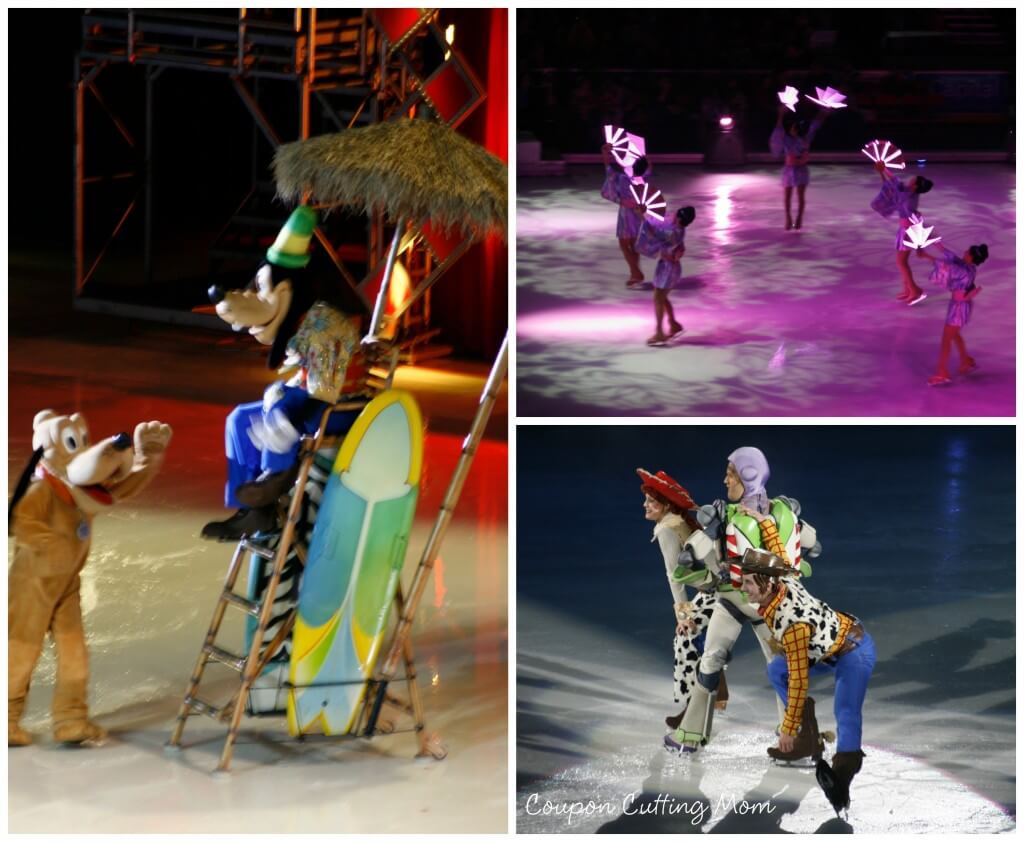 The final number is that favorite time of the year. Here the arena takes on the feeling of Christmas and we get to see Santa coming down the chimney, falling snow, a sleigh and Jessie, Buzz and Woody.
Parents will love that this show is the perfect length of only 1.5 hours. That means even if you attend the 7 PM show you will be leaving by 8:30 PM and still be able to get the kids tucked into bed before super late.
If you are looking for a fun family activity, Disney On Ice Let's Celebrate! continues at the Giant Center in Hershey, PA through October 20, 2013. Find tickets and show times at Ticketmaster or call 800-745-3000.
Coupon Cutting Mom is a Feld Family Ambassador, and in exchange for my time and efforts in attending shows and reporting my opinion within this blog, as well as keeping you advised of the latest discount offers, Feld Entertainment has provided me with complimentary tickets to Feld shows. All opinions are 100% my own.