This post is sponsored by Old El Paso. As always, all opinions are 100% my own.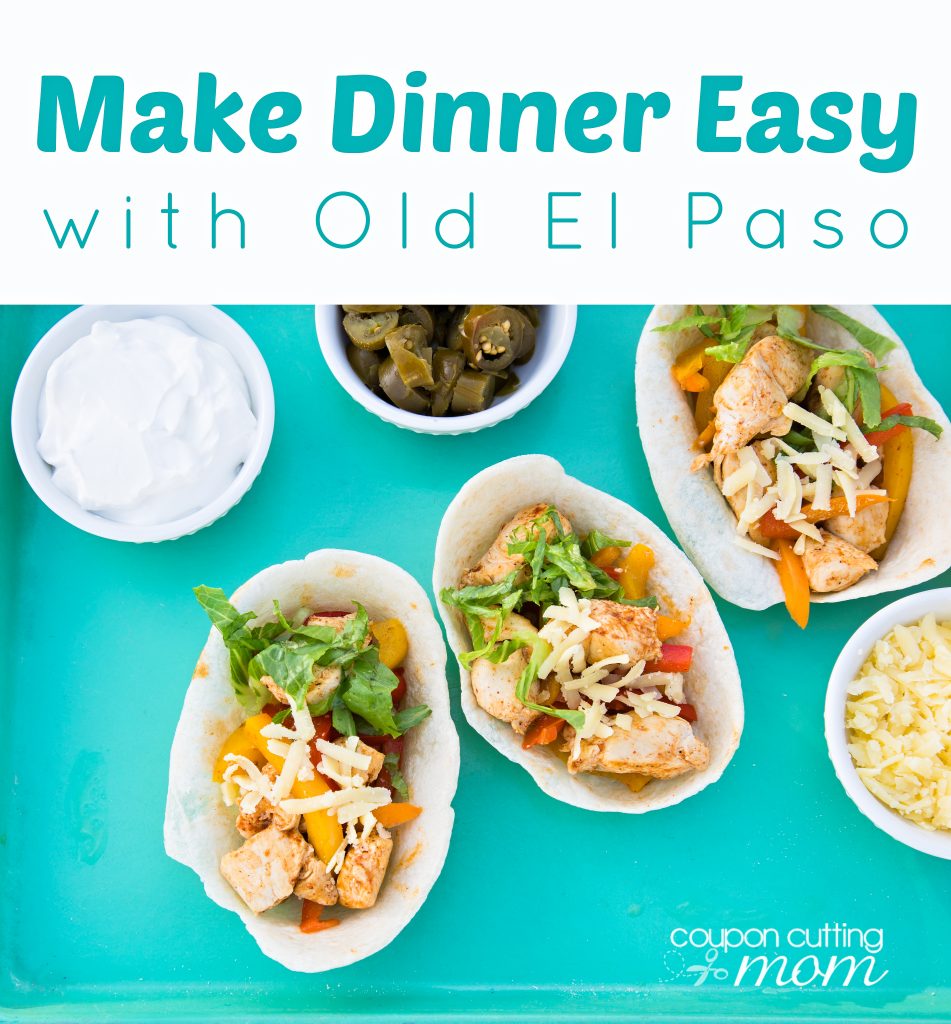 Dinner Made Easy With Old El Paso
Dinnertime when everyone in the family is at home and gathered around the table is the highlight of the day at our house. Let's face it though life is really busy and mealtime and evenings can quickly become a rather hectic time. I love to cook from scratch, but some busy days I'm short on time and just need an easy recipe that will be delicious and nutritious that will be one that the whole family loves. I have no problem using a jar or even a meal kit on occasion especially if it will help me to avoid ordering pizza or going through the drive through yet again.
It just so happens that Mexican inspired foods are at the very top of our list of favorite foods and so that makes tacos an excellent go-to meal around here on busy days. Have you seen the new Stand 'N Stuff Soft Tortillas Taco Boats Dinner Kit by Old El Paso, yet? These tortillas are the perfect way to make a healthy meal in minutes that the whole family will enjoy.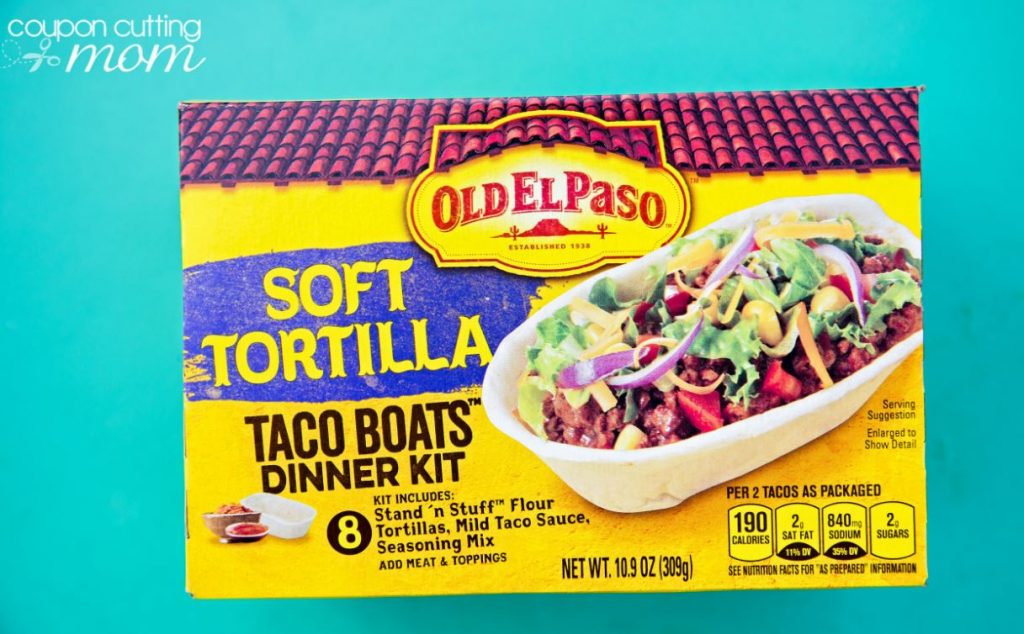 These soft tortillas are a huge hit with the kids as they love to fill them all by themselves with their favorite toppings and then they can just pick them up and eat them. This is a huge win for parents everywhere. How many times when having tacos for dinner do you find yourself having to put down your own taco and rewrapping the kid's tacos once again?!  With the taco dinner boats, all wrapping is done away with, and everyone in the family from the youngest to the oldest can just pick up their yummy taco and shove them right into their mouth.
Besides being an affordable and fun meal, tacos are a great family even on the busiest of nights for other reasons too. I find my kids eat at least twice the amount of veggies on taco night. I also love that taco night is an excellent night to get the kids involved in the kitchen helping prep the vegetables and other toppings.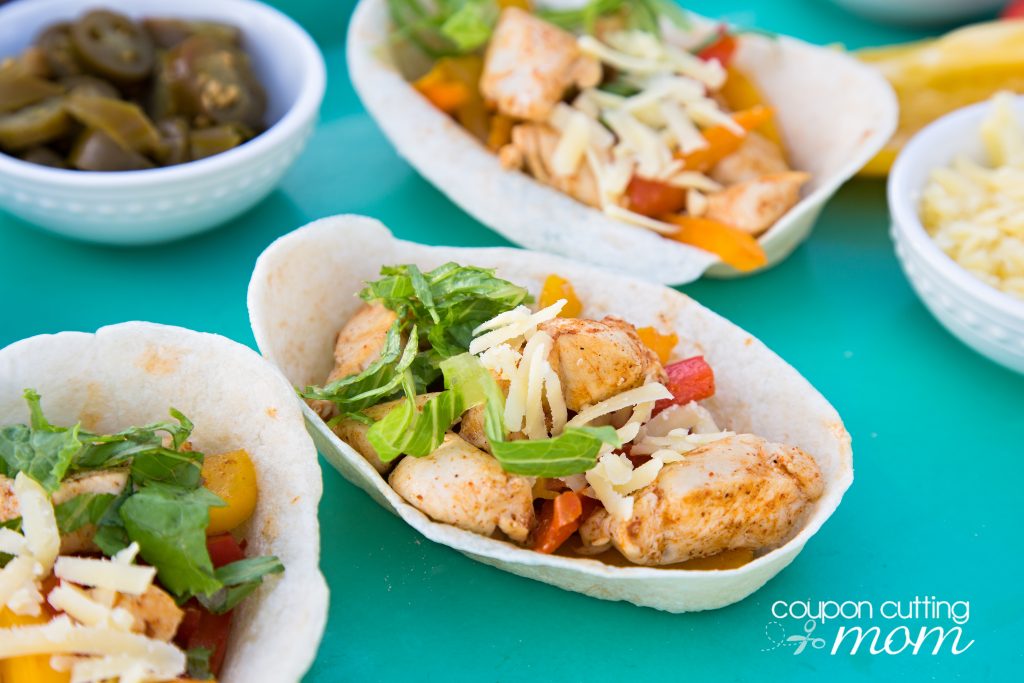 You taco boat kit comes with a packet of cooking sauce that gets added to your meat. Then all you need supply on the side is lettuce, tomatoes, peppers, cheese, sour cream, guacamole and the list can go to include any other veggies and toppings that strike your fancy. And the good news is that this prep time takes no more time than it would take you to head out to go through the drive-through or cook some up chicken nuggets in the oven?
Did I mention the best part about this meal is that everyone can create their own taco with their favorite toppings? Someone doesn't like tomatoes no big deal as it is super easy for each family member to skip any items they are not a fan of and yet enjoy their custom-built dinner.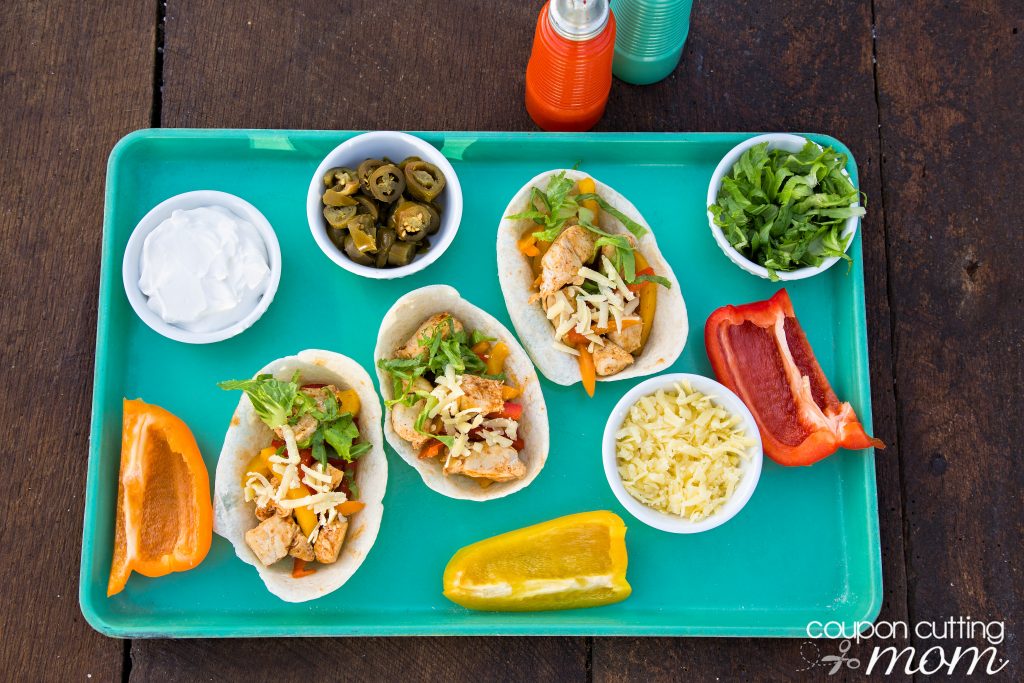 So the next time you are looking to serve a home cooked meal but are stuck for ideas or are short on time reach for the Old El Paso Stand 'N Stuff Soft Tortillas Taco Boats Dinner Kit. And in no time at all, you will have a scrumptious meal that includes tasty meat and a buffet of toppings on the table ready for your entire family to enjoy.