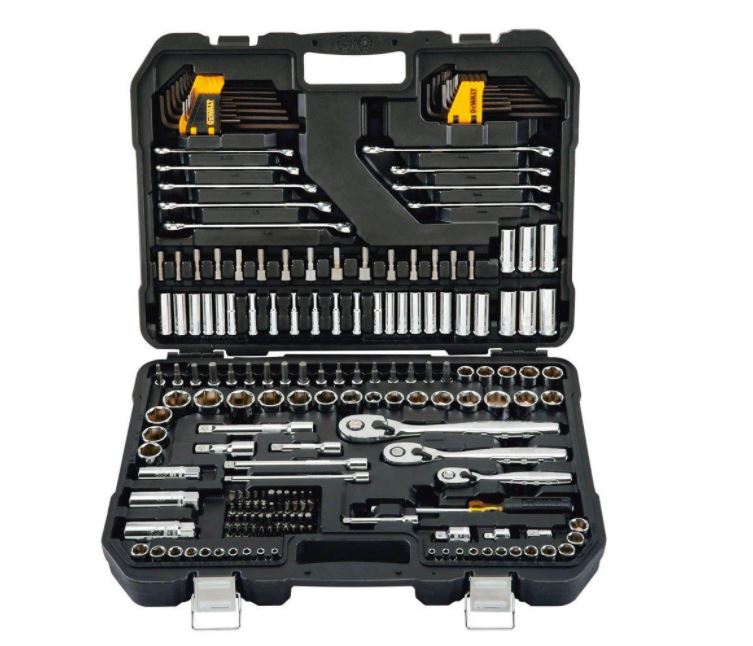 Dewalt Mechanics Tool Set – 51% Off Regular Price
Here is a hot deal that Home Depot is offering on this  Dewalt Mechanics Tool Set. This 200-piece set is marked at 51% off the regular price right now and comes with free shipping to your door! When I showed my husband this deal, he said at this price he wanted me to buy him this set.
This DEWALT 200-Piece Mechanics Tool Set equips you with everything you will need for the job. This Mechanic Set is ideal for the Professional on the job that wants to get the job done right. Whether you are on the job site tightening lag bolts or in the automotive shop repairing a car, our product offering will provide you with the tools you need to complete your task.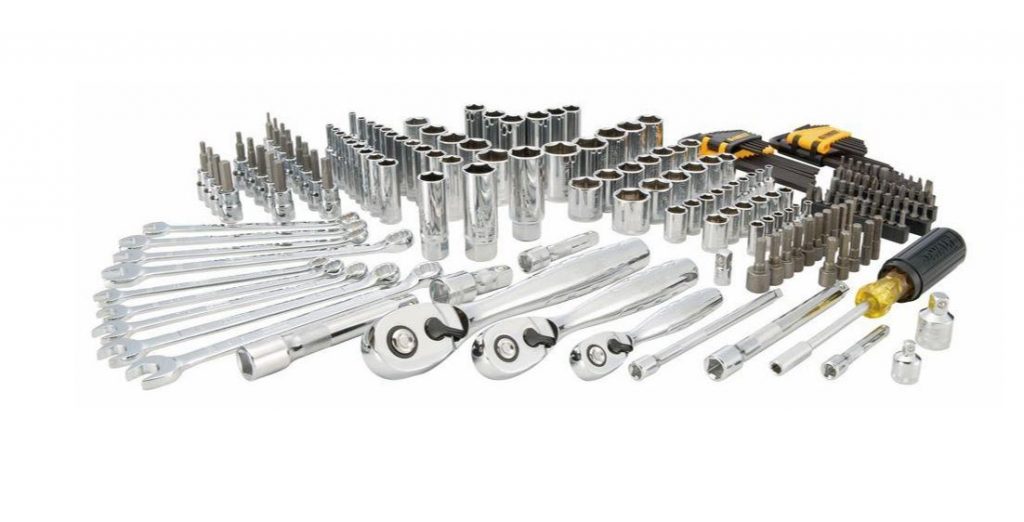 Removable accessory case can be removed from the set and brought to the specific application
72-tooth ratchet is ideal for high-torque ratcheting
Durable anti-slip screwdriver provides maximum comfort
Knurled beauty rings help reduce slippage for hand tightening applications
Includes 45 standard sockets, 26 deep sockets, 17 bit sockets, 1/2 in., 3/8 in., and 1/4 in. drive ratchets, 13 accessories, 9 combination wrenches, 28 hex keys, 15 nut bits and 44 specialty bits
Case allows for easy organization
Get this Dewalt Mechanics set now while it is at this low price!