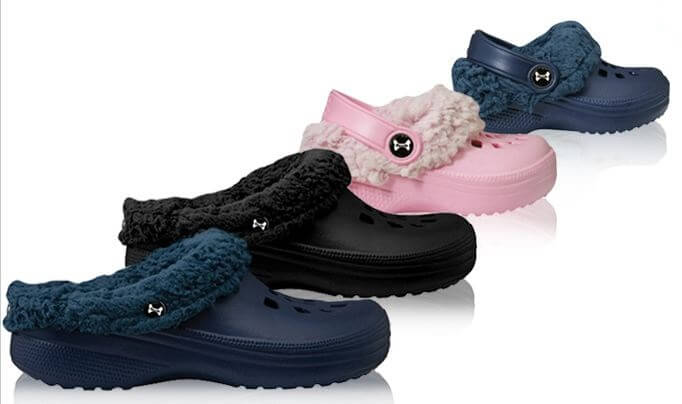 Today over at 1Sale they are offering DAWGS Hounds Fleece Clogs for the entire family for only $12.99 (reg. $30.00). Shipping is free. These clogs look like the perfect way to keep your feet warm on freezing cold winter days.
DAWGS Hounds Fleece Clogs offer your feet the ultimate relief and support! With a thick massaging foot bed, arch support, and an ultra-lightweight material, these will leave your feet feeling completely refreshed, even after a long day. The thick fleece lining provides warmth and luxurious comfort.
Features:
Ultra-soft
Ultra-comfortable
Odor and germ-resistant
Massaging foot bed
Non-marking
Arch support
Removable fleece
Color: soft pink, navy, and black
Sizes for Toddlers: 5/6, 7/8, 9/10
Sizes for Kids: 11/12, 13/1, 2/3
Sizes for Ladies: 5/6, 7/8, 9/10
Sizes for Men: 8/9, 10/11, 12/13
Get your DAWGS Hounds Fleece Clogs as this offer is good 2/14 only.