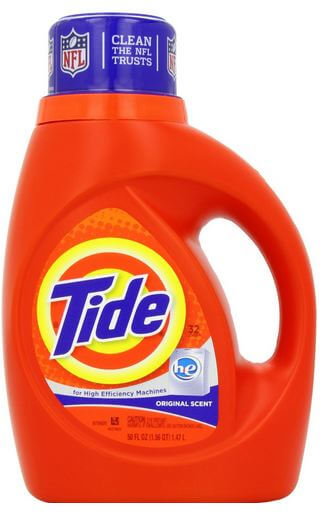 Tide fans, there is a HIGH-value printable Tide laundry detergent coupon available today!
When you combine this Tide coupon and a sale at CVS, you will be paying only $1.27 per bottle of laundry soap. The CVS deals starts on 11/1 and uses three coupons which means you will need access to two separate computers to get three coupon prints. Remember you can print two "like" coupons per computer. Print this coupon NOW as high-value coupon normally reach their print limit very quickly.
Here is how this deal will work at CVS the week of 11/1:
Buy 3 Tide Laundry Detergent, 37-50oz: $5.49 each
Use 3 $3/1 Tide Detergent printable coupon
Pay $8.82
Receive $5 Extra Care Bucks
Final price $1.27 each!