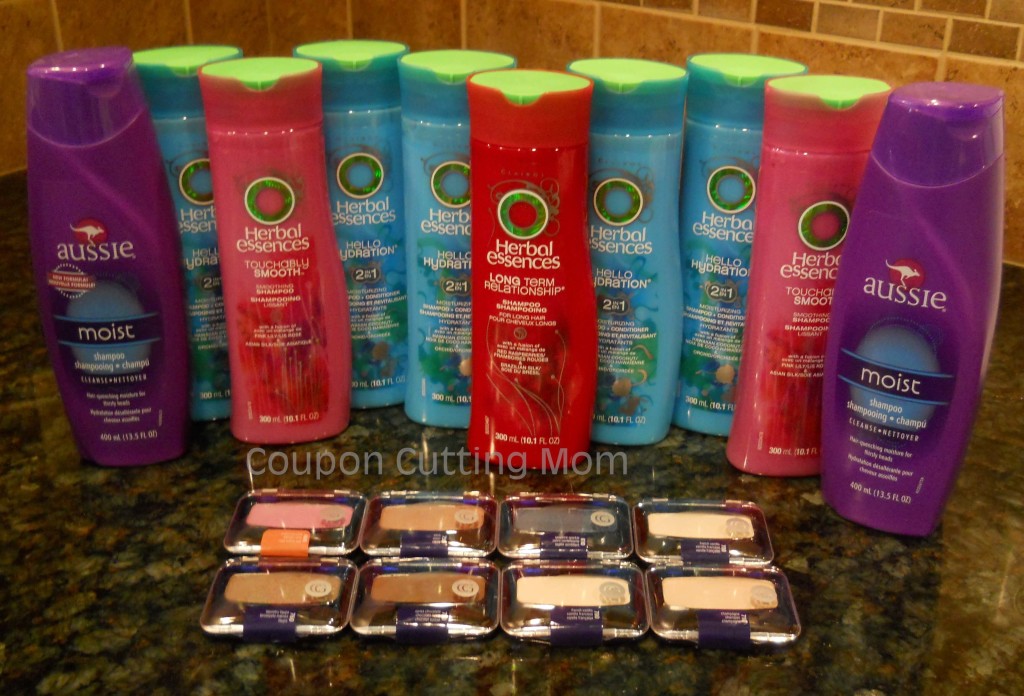 Here is a *HOT* moneymaking deal this week at CVS. These items have a shelf price of $76.82 but after sales, coupons, Extra Care Bucks and mail in rebates this was a moneymaker of $27.14!!!
Here is the P&G moneymaking deal:
Buy 4 Herbal Essences Shampoo $2.99 each
Buy 4 Herbal Essences Conditioners or Stylers $2.99 each
Buy 2 Aussie Shampoo, Conditioner or Stylers $2.99 each
Buy 8 Cover Girl Eye Enhancers $3.49 ea on sale BOGO 50% off
Subtotal = $50.84
Use $10/$50 CVS coupon that printed from blinkie machine last week
Use 4 BOGO Free Herbal Essence Coupons from the 9/16 SS
Use $1/2 Aussie from the 9/16 SS
Use 4 $3/2 Cover Girl from the 9/30 PG
Pay $15.88
Receive $10 Extra Care Buck
Submit for the $15 P&G MIR wyb $50
Also get $5 Extra Care Buck for spending $50 from the CVS Beauty Club
Final price FREE + $14.12 moneymaker!!
If you are wondering why I listed this as much more of a moneymaker than the deal scenario shows, here is the reason. The BOGO Herbal Essence coupons say free up to $6.99, instead of writing in the $2.99 price my cashier just took the $6.99 price. This may vary in your case but either way it will be a moneymaking deal!