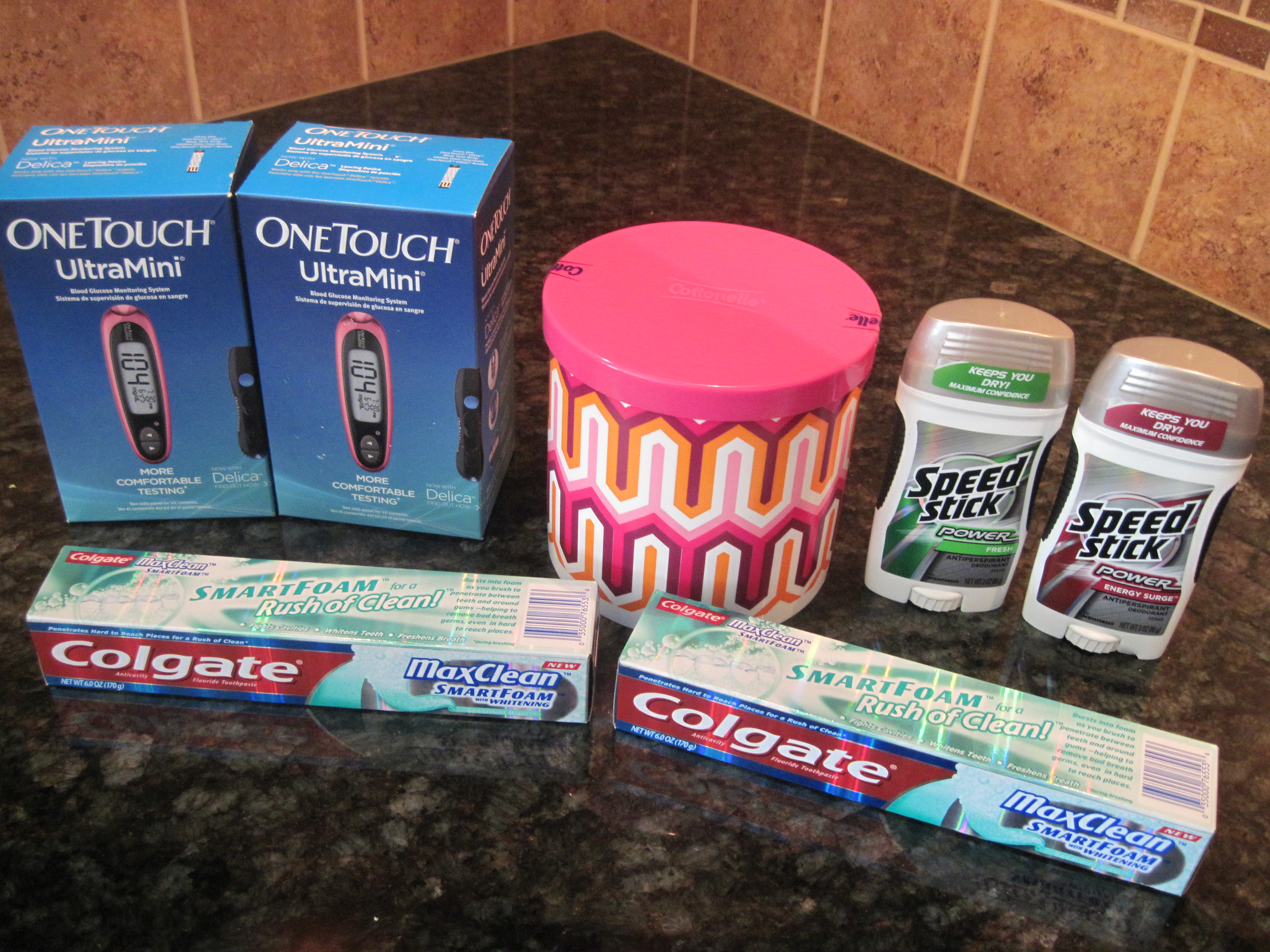 These items are from my CVS shopping trip and have a shelf price of $55.15. After sales, coupons, and Extra Care Bucks this was a moneymaker of $0.24!
I was excited when I scanned my store card at the coupon machine and received a $1 off any toothpaste coupon and a $1 off any deodorant coupon, which made this a moneymaker otherwise I would have paid $1.76. What coupons did you get this week when you scanned your card?
Don't miss the FREE Jonathan Adler Roll Cover with a roll of Cottenelle bath tissue included. Pay $1.99 and receive a $1.99 Extra Care Buck (limit 1) through May 26.
Don't miss the FREE One Touch UltraMini meter this week at CVS. This would be a great donation item.