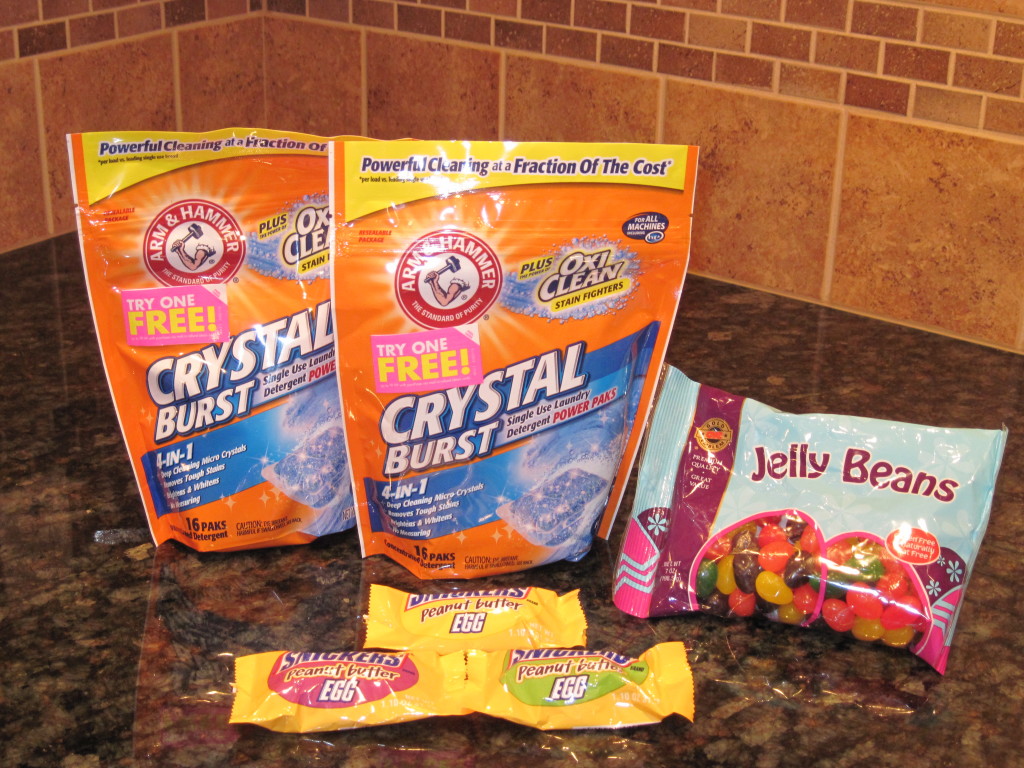 I purchased these items at CVS. They have a shelf price of $18.92, after sales, coupons, Extra Care Bucks, and mail in rebate this will be a $0.25 moneymaker.
I didn't have the Mars coupon to make the candy a $1 moneymaker, but the red CVS coupon machine printed out a $0.25 Mars coupon that made the deal a small moneymaker.
Keep your eyes peeled for the Arm & Hammer Laundry Power Paks with "Try One FREE" peelies. This product is priced at $6.99 and on sale this week for buy 1 get one free, so after the mail in rebate you will be getting 2 packs for FREE!!