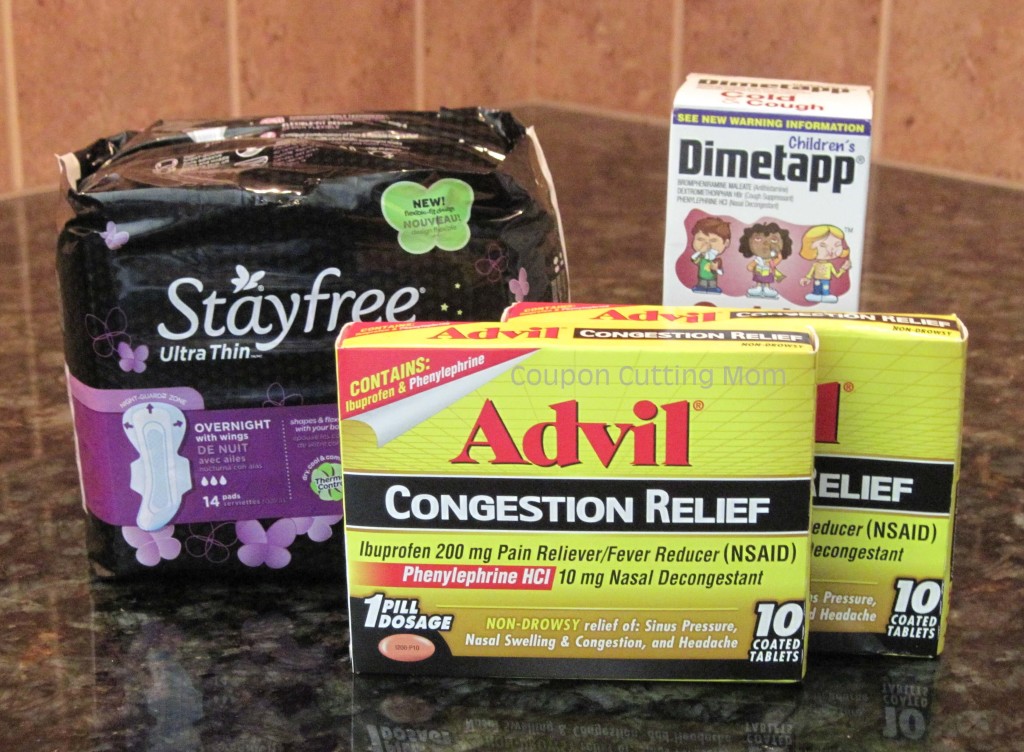 These are the items from my CVS shopping trip and have a shelf price of $26.96, but after sales, coupons, Extra Care Bucks and mail in rebate this was a moneymaker of $5.03!
I was hoping to find the Venus razor that is a $2.01 moneymaker this week but they were sold out, so I got a rain check.
While I didn't find the razor I was excited to I love stocking up on free meds for the cold and cough season that isn't too far away. I can't tell you how many times someone got sick in the middle of the night and need some medicine and all I had to do was find some of the free meds I had on hand. Sure beats a trip to Walmart at 2 am in the morning.