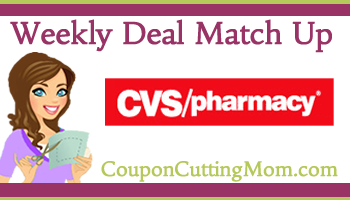 Here is your CVS Matchup May 25 – 31, 2014.
A couple things to note about shopping at CVS:
Use your CVS ExtraCare card to get the best deals. If you don't already have one, a card can be picked up at your local store or online. This card can then be scan at the red in-store coupon machine on every visit to receive additional coupons.
Once you have your card be sure to enroll your card online and opt-in to receive promotional information and offers from CVS Pharmacy via e-mail. This is how you will receive extra coupons and sometimes FREE Extra Care Bucks
Also sign up for the free CVS Beauty Club. Once you're enrolled, you will receive $5 ExtraBucks for every $50 spent on qualifying purchases.
View the official CVS Coupon Policy here.
Use the Coupon Database to find any additional coupons you need. Want your own customizable shopping list? Use the PrintFriendly button at the bottom of the post.
CVS Matchup May 25 – 31, 2014
Mars Chocolate Singles $0.75
Pay $0.75
Receive $0.75 Extra Care Buck Final price FREE!
Speed Stick Gear Deodorant or Body Wash 2/$8.00
Buy 2
Use 2 $2/1 Speed Stick GEAR Deodorant, Antiperspirant or Body Spray printable
Pay $4.00
Receive $2 Extra Care Buck when you buy 2
Final price $1.00 each!
Crest Pro Health Rinse 1 liter $4.99
Use the $1/1 Crest Pro-Health Rinse printable coupon
Pay $3.99
Receive $4 Extra Care Buck (limit 2)
Final price FREE!
7-Up Brand 2 liters $0.99
Use 0.30/1 CVS store coupon printing from the machine
Pay $0.69!
Tide 19-32 loads 2/$12.00
Use 2 $1/1 Tide Detergent printable
Pay $10.00 Receive $3 Extra Care Buck
Final price $3.50 each!
Colgate MaxClean, MaxWhite, or MaxFresh Toothpaste $2.99
Pay $2.99
Receive $2 Extra Care Buck (limit 2)
Final price $0.99!
Arizona Iced Tea $0.69
Pay $0.69
Submit $0.25/1 Arizona Iced Tea (Checkout 51 Deposit)
Pay $0.44!
Hershey's, Nestle Snack Size or Mars Chocolate Fun Size 6 pk $0.99
Use the $1/2 Hershey's Milk Chocolate Bar Multipack printable
Pay $0.49 each!
Joy Ice Cream Cones $0.99
Use the $0.35/1 Joy Ice Cream Cones printable
Pay $0.64!
Renuzit Adjustable Air Fresheners $0.99
Use $1/3 Renuzit Adjustable Air Fresheners printable
Pay $0.66 each!
Thanks, The Shoppers Apprentice!