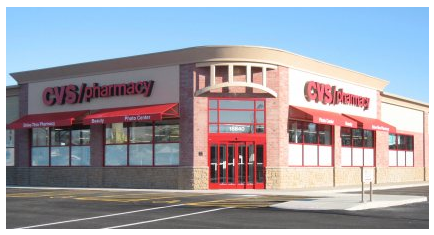 Here is your CVS Matchup February 14 – 20, 2016.
A couple things to note about shopping at CVS:
Use your CVS ExtraCare card to get the best deals. If you don't already have one, a card can be picked up at your local store or online. This card can then be scanned at the red in-store coupon machine on every visit to receive additional coupons.
Once you have your card be sure to enroll your card online and opt-in to receive promotional information and offers from CVS Pharmacy via e-mail. This is how you will receive extra coupons and sometimes FREE Extra Care Bucks
Also, sign up for the free CVS Beauty Club. Once you're enrolled, you will receive $5 ExtraBucks for every $50 spent on qualifying purchases.
View the official CVS Coupon Policy here.
Use the Coupon Database to find any additional coupons you need. Want your own customizable shopping list? Use the PrintFriendly button at the bottom of the post.
CVS Matchup February 14 – 20, 2016
Mars Chocolate Fun Size 6 pk, $0.99
Use $1/2 Mars coupon from the 1/24 RP
Pay $0.49 each!
Kleenex Regular 85 ct or with Lotion 70 ct, 2/$2.00
Use $0.50/3 Kleenex Printable coupon
Or use $0.50/3 Kleenex coupon from the 2/7 SS
Stack with $1/2 CVS Kleenex coupon from the app
Pay $0.50 each!
Colgate Total Toothpaste 4-4.2 oz $2.99
Use the $0.50/1 Colgate Toothpaste Printable coupon
Pay $2.49
Receive $2.00 Extra Care Buck (limit 2)
Pay $0.49!
VO5 Shampoo or Conditioner, $0.77
Use 0.50/2 VO5 Shampoo and Conditioner Printable coupon
Pay $0.52 each!
Scott Bath Tissue 1 ct, 3/$3.00
Use $1/3 Scott coupon from the CVS Coupon Machine
Pay $0.67 each!
Kellogg's Cereals, $1.99
Use 0.50/1 Kellogg's Raisin Bran Printable coupon
Or use $1/1 Kellogg's Cereal coupon (850 pts)
Pay $0.99!
Buy 2 Cottonelle, 18 ct. $6.99 each
Buy 1 Viva $5.99
Use two 0.55/1 Cottonelle 9pk+ Printable coupons
Use $1/1 Viva coupon from the 1/3 SS (expired 2/14)
Pay $17.87
Receive $5 Extra Care Buck when you buy $20.00
Final price $4.29 each
Robitussin, Dimetapp, Advil Congestion & Pain, Cold & sinus or Children's Advil, $4.99
Use $3/1 coupon from the 2/7 RP
Pay $1.99!
Quilted Northern Toilet Tissue (12 pk) or Brawny Paper Towels (6 pk), $5.00
Buy 3
Use 3 $1/1 Brawny Paper Towels Printable coupon
Pay $12.00
Receive $5 Extra Care Buck when you spend $15.00
Final price $2.33 each!
CVS Diapers, $6.99
Pay $6.99
Recieve $2.00 Extra Care Buck (limit 3)
Final price $4.99!
Thanks, The Shoppers Apprentice!