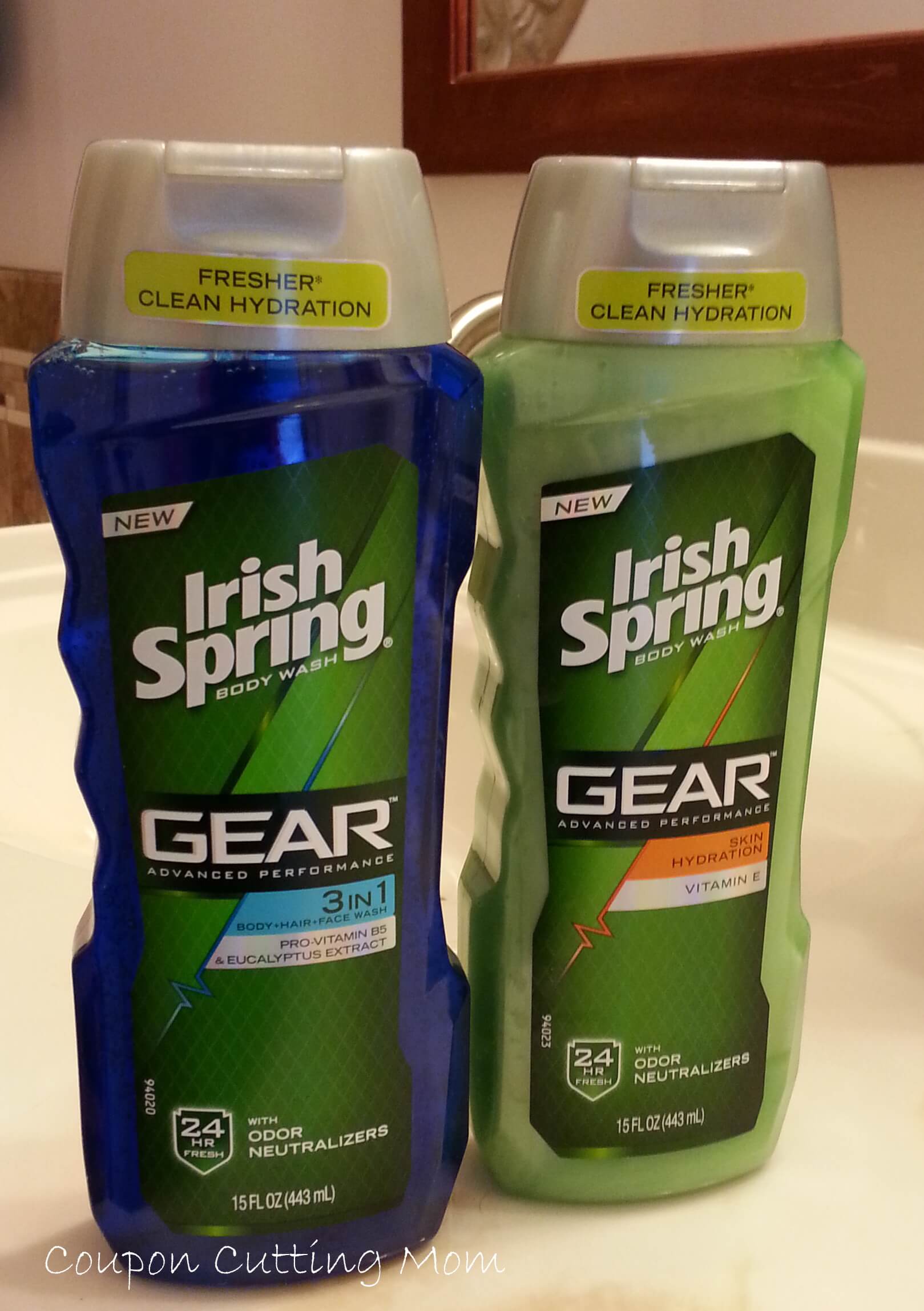 Irish Spring Gear Body Wash ONLY $0.50 
It had been awhile since I shopped at CVS and this meant some items in my health and beauty supply were dwindling. My husband just told me that he was on his last bottle of body wash and then I knew it was way past time to think about finding a body wash deal.
Thankfully there is a high value Irish Spring printable coupon and a sale at CVS this week on body wash. I paid only $0.50 per bottle for this body wash and here is how you can score the same deal at CVS: (good through 2/14)
Irish Spring Gear Body Wash 2/$7.00
Use 2 $2/1 Irish Spring Gear Body Wash printable coupon
Pay $3.00
Receive $2 Extra Care Buck
Final price $0.50 each!