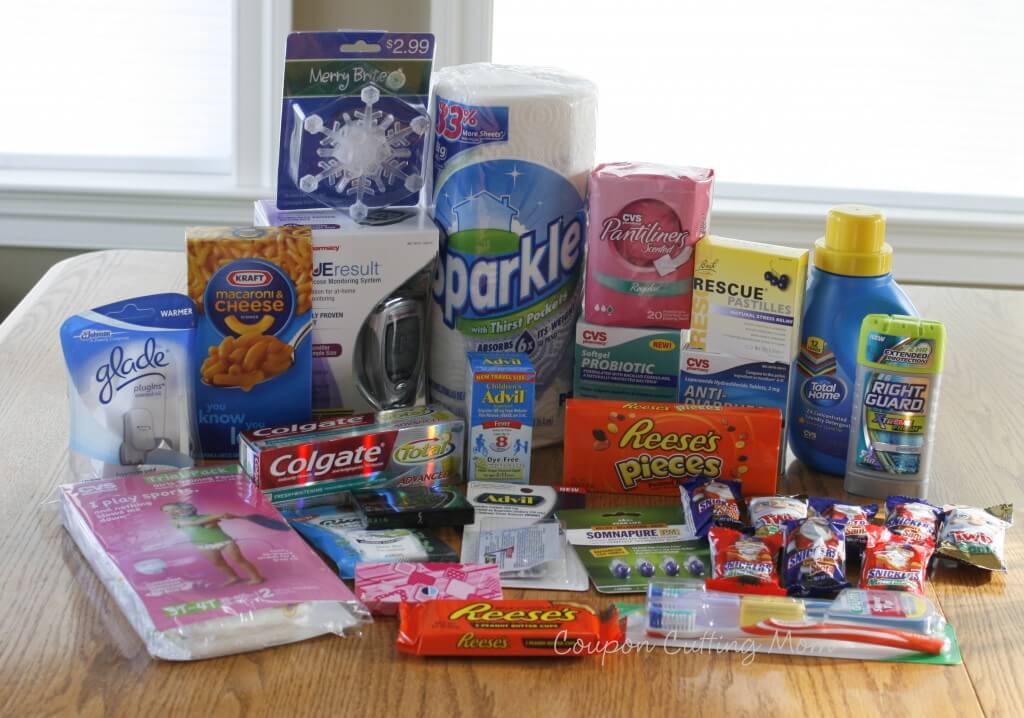 I love CVS Black Friday shopping and this year it is a four day sale. On my shopping trip today, CVS paid me $4.99 when I bought these items that have a shelf price of $97.94. That means I scored almost $100 worth of items for FREE + a moneymaker of $4.99. Your moneymaker may vary a little from mine as I had a coupon for a FREE Kraft item and also a $2 Advil coupon. Without those coupons, you can still score a $2.50 moneymaker!
I was super impressed to find the shelves so well stocked. I only needed to get a raincheck for two items.
Use this CVS list to see how you can score the same moneymakers and freebies.